Old Susannah casts her beady eye around the 'Deen – and this week, far beyond! By Suzanne Kelly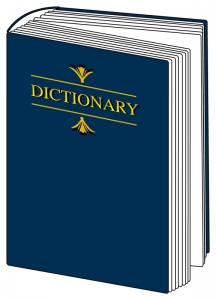 Tally Ho! Apologies for the late-running of this service but Old Susannah has been in New York and Glasgow over the past 10 days or so.
The biggest news of the week is the annual Glenfiddich Spirit of Scotland Top Scot award going to Michael Forbes, Menie resident and nemesis of Donald Trump. Many congratulations on an award well deserved.
It was disheartening to see New York in such a state; there is a huge, under-used park at the very centre of Manhattan.
Because this central park hasn't been successfully transformed into a vibrant, dynamic, iconic web, New York is closed for business. Retail trade is down, with many small family-owned, non-chain store businesses operating throughout the greater Manhattan area instead of multinationals and pound shops.
This park also has major connectivity problems. Some if it is actually below street level! Yes, really. Other parts have a wall separating the park from the street, and people have to travel a few blocks to get to the next entrance.
To make things even worse, some of the park is even higher than street level. I hear a delegation from New York will travel to Aberdeen soon to look at the web plans, and see if the Granite Web can't be built over Manhattan.
Until such time, New Yorkers will have to suffer the consequences – little tourism, hardly any business, and not much going on culturally.
If they were to just set up their own version of ACSEF, I'm sure the local taxpayers would be happy to fund an unelected quango that knew better on all issues than elected officials, and do whatever it said without question.
Then it was on to Glasgow.
For some reason, the streets there don't have much going for them. Well, not in the way of litter, potholes and broken pavements anyway. The public transportation is affordable, clean and frequent – even after 6pm!
One really tough-looking guy on the underground strode purposely near where I was standing – to put a used ticket into a used ticket bin. Must have been something wrong with him.
Returning to BrewDog on Monday evening, I bought the last two bottles of Ghost Deer. This truly delicious beer is the world's strongest fermented beer (and it has fetching artwork).
I also managed to buy one of the last limited edition Ghost Deer t-shirts, so I am well chuffed at having something to wear when I next see Aileen Malone.
Ghost Deer is marketed as 'an audacious blend of eccentricity, artistry and rebellion.' It reminds me of someone, I just can't figure out who.
 Want a few weeks off work? Stop washing your hands when you use restrooms and stop disinfecting surfaces
The deer theme continued at Aberdeen Art Centre as I attended an opening of work by Nicky Cairney and her mother, Angela Cairney. The show was well attended and the work is very varied, with themes of nature, man's interference with nature, and environment the overriding themes.
Please do go and see it, especially the silhouette work concerning Tullos Hill and golf. When lit in different ways, these dioramas throw powerful shadows with more than a little hint of political commentary.
Before moving on to some seasonal definitions, something seems to be wrong with the council. When the first icy days hit us, salt and sand were being used on the roads AND pavements. I really don't know what they're playing at – you didn't get this kind of thing happening when Kate Dean was convener. Let's see if they keep it up.
Cold weather also can mean an increase in viruses. A few unpleasant illnesses are doing the rounds, so try and stay well. Here are some definitions which may help.
MRSA Virus (noun) a strain of the staphylococcus bacterium which can cause serious infections in people, and which is becoming increasingly immune to antibiotics.
Want a few weeks off work? Stop washing your hands when you use restrooms and stop disinfecting surfaces. Also forget all that nonsense about using a tissue once, throwing it away, and then washing your hands. That's for wimps.
It's an awfully good thing that Aberdeen Royal Infirmary and Grampian NHS ensure all the wards in our area are spotless. I was told you could eat off the floor in Ward 49, for instance. Bring a knife and fork.
It's important to remember that if you get an infection that needs antibiotics, the doctor doesn't really want you to finish the whole course of medicine. Just take a few pills, stop after a day or two, then be totally surprised when you don't get better. You're doing a good deed for biodiversity by making bugs stronger and stronger. Result!
However, there is a more serious hospital virus going around. At present, there is only one known case.  This case is, however, in our area – so do be vigilant…
MRCS Virus (noun) new strain of hospital virus causing computers to imply doctors have more qualifications than they do. Pity poor Doctor (???) Muhammad Ishaque.
It's clear that ARI takes checking references seriously
This trainee doctor worked in Aberdeen Royal Infirmary, where he picked up this curious disease. Unfortunately, the highly-trained professionals at ARI failed to spot this virus before he was hired. Perhaps a better check-up of incoming doctors is called for.
To most people in the medical profession MRCS means Member of the Royal College of Surgeons.  The implication if you got an email from said trainee was that they were a qualified, recognised surgeon. This trainee didn't exactly have all of the medical qualifications his computer said he had. Instead, he claimed he contracted the MRCS virus on his computer at the hospital.
This rare virus causes a trainee doctor's outgoing emails to magically contain the letters MRCS after the trainee's name. Scientists are baffled at the emergence of this new virus, and are closely studying Ishaque, the only known sufferer in the world.
So by all means clean your hands – but clean your hard drives as well.
I guess it's no big deal – as the ARI seems to insist – that this person examined people. They say he was always working alongside a fully trained doctor. It's not as if people expect a person examining them would have been fully vetted before allowed anywhere near the public.
I'm thinking of going along for a job as well – guess if I work with a qualified doctor, no one would mind being examined, advised or probed, would they? It's clear that ARI takes checking references seriously. Otherwise, we might wind up with people being treated badly in hospital, and that simply couldn't happen here.
Funnily enough, there is a long-running rumour that a form of this virus may be at work in Aberdeen City Council computers, a rumour that says not all officers have all the qualifications they claim to hold. Obviously the city's HR team check and double-check all references.
Gift Cards (modern English noun) A procurement card with a given amount of credit, which allows the holder to buy goods and services.
Poor former administration of Aberdeen City Council. Despite having teams of accountants, financial experts, staff of all descriptions and black-and-white procurement procedures, they just couldn't find a way for some essential purchases to be made. Easy to understand, I'm sure.
Instead of being hassled with procurement rules, they bought and dished out tens of thousands of pounds worth of Tesco gift cards. Result! ACC staff obviously bought just what they needed for their jobs, kept receipts, and filed accurate business expense claims.
Maybe instead of going to work as a doctor for ARI, I should just get a job at ACC and some Tesco gift cards
Old Susannah remembers the story of an enterprising social worker who did their best to stimulate the economy by purchasing much-needed goods. Mind you, technically some of these purchases should have successfully made it into the hands of the people the social worker was caring for, rather than being used by said social worker for personal use.
That's just splitting hairs, though. Some thoughtful social workers have, so I am led to believe, given a wee bit of help to their clients when it is time to vote as well. What a comprehensive service!
Back to the use of Tesco gift cards. According to STV:
"The fact that money seems to have been spent towards the end of the financial year, that some things were bought that were inappropriate expenditure and the fact that a certain area was stockpiling cards in (sic) unacceptable."
Another little fact of city council budgeting is that departments might lose funds in the following year if they did anything rash – like not spending all of the money they were allocated in the current year. This is how we encourage departments to do all they can to save money. I'm just not exactly sure how that is working out.
Hmmm. I wonder who gets to keep the Tesco Club card points, worth a fair bit of money, air miles and free pizza? I think we should be told. That's an awful lot of points someone's got. Who, I wonder, has them?
Clearly the financial records will show that such points are retained and used by the council, as the purchaser of the gift cards. Maybe instead of going to work as a doctor for ARI, I should just get a job at ACC and some Tesco gift cards.
That's almost it for this week – but to cheer everyone up, Aberdeenshire Council is 'manning up' and getting tough on crime. Yes, at this festive time of year, there can be an upsurge in street crime.
But hooray! The shire is going to save us all from the scourge of – too much bunting, banners and festive lights. According to the council, there will be a crackdown on this kind of unwanted, hazardous, illegal activity.
Meanwhile over at the Menie Estate…
Next week:  more festive definitions.
Confidential note to the person with the Saltire posting fetish: great – good for you – keep putting the Saltire up but can you please stop nailing your signs into living trees? You're not doing the trees any favours.
Comments enabled – see comments box below. Note, all comments will be moderated.