Voice's Old Susannah takes a look over the past week's events in the 'Deen and beyond. By Suzanne Kelly.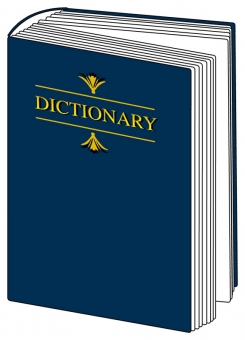 Another busy week in Aberdeen passed in a flurry of activity, culminating in the excellent BrewDog party celebrating the new factory opening. Live band Little Kicks were great, and so were the BrewDog crew.
A team assigned to the outdoor barbeque were positively heroic; hundreds were fed delicious food irrespective of the raging snow. A good time was had by all.
In the news this week are several stories involving common sense. Firstly, the elegant, ladylike, cerebral polymath Helen Flanagan, celebrated Coronation Street actress and model, told the press she is unhappy at being thought of as being a brainless, big-breasted airhead.
She has illustrated her intelligence and sensitivity with acts such as posing with a gun to her head days after a US gun spree left dozens dead. 
Also supporting the view of her as an intellectual, the article in which she claims to be a misunderstood genius is accompanied by a photo of her half-dressed. Brains, and talent, too.
Like most of us, I've been watching the ACSEF website with great anticipation for the the latest meeting minutes just as eagerly as I wait for the next episode of Coronation Street. I'm sure that when I last looked about a fortnight ago, there were only the June 2012 minutes out. But to my great joy and excitement, I see that the September AND October Minutes are out! Result!
These minutes, recently added to the hallowed ACSEF website, serve as a reminder to our elected officials to not step out of line. It is important they understand power structures and their place in the system.
ACSEF is, quite rightly, calling Barney Crocket to in effect 'explain to the class' how it will be possible to renew our city centre if we don't turn our only green space into a concrete – sorry granite-clad concrete – web. He and Gordon McIntosh must do so at the December ACSEF board meeting.
Just to clarify, Barney is the leader of the duly-elected majority in local government, and ACSEF are quango hangers-on, some from self-promoting business backgrounds and others from yet more quangos, paid for by city and shire taxpayers.   I guess Barney better learn his place. This is what the minutes said (but no doubt you'll rush off to read them, too):
"Councillor Crockett… confirmed Aberdeen City Council's alignment with the ACSEF Action Plan and vision [what is that?], but highlighted the need for the ACSEF Board to take account of the City Garden Project decision.
"The Board questioned how the desired outcome of regenerating and improving the attractiveness of the city centre, which the City Garden Project had sought to deliver, might be achieved without this and other key linked projects.
"The critical importance of anchoring the oil and gas supply chain in the area for the long term and role city centre regeneration could play to support this was stressed.   It was suggested and agreed that a presentation and paper be provided to the December Board meeting outlining how the City Council planned to address the aim of city centre regeneration."
I am very pleased our elected representative has to explain to ACSEF, including Stewart Milne, why Milne won't be getting the web he relies on to make his beautiful glass box Triple Kirks offices a huge success (with parking). I might not be clever enough to be able to see how a granite web will anchor the oil business here (where it needs to be logistically anyway) – perhaps I should ask Helen Flanagan to explain?
Elsewhere the minutes show that ACSEF plans to dictate policy to the city and shire councils whether on housing or education. We can all sleep easily.
By the way, I'd actually love to stop writing about the web, or The Thing That Wouldn't Die as it is more affectionately known.
Trouble is, the Press and Journal, and the other ugly sister, the Evening Express, won't let me. They are going to try to print an article every other day forever on why the web will fix the problem of the changing face of retail. And all it will cost us is our Common Good land, fresh air, environment and our only city centre free recreation ground.
Yes, people around the world will stop going to visit Niagara Falls, the Taj Mahal and the Louvre and come instead to Aberdeen's web, where they can shop in brand new, multinational shops. It is always a joy to see those acid-pastel coloured fantasy web sketches showing floating giant children over flowerbeds in a landscape free from any litter, graffiti or crime.
Makes my day. Keep running those beautiful photos and comments from leading businessmen, and I'll keep praising them as they deserve. Today, it's Mr Koot's turn to be singled out for my admiration).
Multi-tasking: (modern English gerund) ability to competently do several things simultaneously.
You really have to hand it to Mr Koot, Taqa company's supremo in Aberdeen. He's found the time to tell the P&J this week how embarrassed he is by our city centre, and how the granite web is the answer to all our prayers. He told us this a few times now, but somehow it's still newsworthy.
I conclude he must be a socio-economic whizz able to predict future marketing trends, concluding that internet retail is not the way to go, and shop-building is where it will be at. I am grateful, as we all are, for his relevant input into the web debate (even if some of us wish it would finally just go away).
He even generously wrote to his employees at the time of the referendum, telling them in a nice paternal way to vote for the web. Some people might equate getting an email telling them how to vote as taking serious liberties, coercion, intimidation, and using employment as a platform for propaganda.
I'm certain, however, he had nothing but the employee's democratic rights and best interests at heart. This is what he wrote to staff in February before the vote:
"From a business point of view, this project is very important to economic and employment prospects in Aberdeen. It will help attract new energy industries and new companies to the City, and will provide a new city heart with significant garden, recreation and cultural amenities, with no additional cost to the Council Tax payer."
Wow – you get something worth £140 million for free!  Why didn't we do that again? Not only does he have the time to analyse what's wrong with Aberdeen and tell people who depend on him for their livelihoods how to vote, he successfully runs Taqa, the Abu Dhabi oil firm.
Why do promotional web articles keep appearing with giant photos in my Press and Journal?
I guess anyone can drop the ball. As you might have noted in the news, Taqa had a wee problem this week when hydrocarbons escaping from one of its platforms in the North Sea caused an evacuation and a shut-down of the North Sea Brent pipelines. This was rather large in the news from 13-15 January.
Still, this talented master of multi-tasking found time to run the oil firm and campaign strenuously for the granite web since at least 2010. In fact, less than one week after the financially disastrous Taqa North Sea incident, Koot still found time to get into the P&J to say how embarrassed he was by our city centre, and the web was the answer. I guess you have to decide where your priorities lie – a huge North Sea oil problem and its aftermath, or the web.
Taqa is sending Koot to Iraq.
Just one more thing: you could ask yourself: "Why do promotional web articles keep appearing with giant photos in my P&J?" Is there perhaps a public relations agency, toiling away with no thought of monetary reward but interested in getting a web built?
Is there a PR agency writing these releases getting paid from somewhere, perhaps the unelected group Vote for the City Gardens Project (aka Stewart Milne and mates)?
I personally hope we find out that ACSEF is paying for all this, using our taxpayer money where it will do the most good. Perhaps we should ask our elected officials to look into this? We could ask ACSEF, of course. I'm sure they'll be happy to clarify.
Gross misconduct: (Eng. compound noun, legal) severe negligence in the course of one's given duties.
We have seen in our area nurses struck off for drug offences, abusing patients, stealing, even having inappropriate relationships with psychiatric patients. Two stories of nurses were in this week's local papers.  One was a nurse who found a child wandering around, presumably after being left alone in a car.
Details are unclear; she should have called the police and stayed with the child it seems. She did, however, ensure the child's safety.
Elsewhere, a convicted wife killer, suspected of also killing his first wife is fighting for his nursing license (should he ever get out of jail). Proven to be a mercenary, cold-blooded killer and pathological liar, he thinks he should be allowed to continue in the caring profession.
One of these has been struck off permanently; one will have some form of hearing from the Royal College of Nursing.
The Nursing body wants to remind everyone how seriously it takes striking a nurse off like it has done in this case, and told the press such action is never taken lightly. Can you guess which nurse's career is over?  That's right, the murderer may remain, for now, a nurse; the other person has been struck off. Great system we're running here.
Time for me to get back to the ACSEF website! More next week, perhaps a look at the serious mistake Glasgow's made by rejecting designs for George Square. Have they ever considered the benefits of a granite web, I wonder?
Comments enabled – see comments box below. Note, all comments will be moderated.