Old Susannah looks back at the week that was and wonders who's up to what and why. By Suzanne Kelly.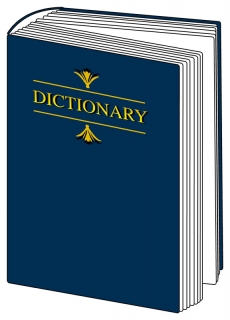 The leak's leaked.  Those nice people at Shell seem to have been economical with the truth about their North Sea oil spill; they say they have been completely open and honest.  However, some half a dozen environmental/animal groups do not think so.
I know whom I am tempted to believe.  I hope Shell can do for us what it has done for Nigeria, farmers in Northern Ireland, etc. etc.  If nothing else, it is good to know Shell has gone into public relations overdrive and is pouring oil on troubled waters.
Back on dry land, it is hard to know where to start doing a round-up of this past week's events in the 'Deen and the wider world.  The Road Sense AWPR appeal has failed.  Helpfully, Kate Dean posted on a Facebook discussion thread (you see – she is down with the kids for definite) stating:
"I'm amazed that this topical community hasn't seen fit to discuss today's Court of Session ruling on the Aberdeen Western Peripheral Route."
I told our Katie:
"To Ms Dean – nice to see you weighing in. I think you will find this 'topical community' and the Aberdeen Voice have historically dealt with both sides of the AWPR story. As the Voice is a weekly publication, no doubt some contributors will send in relevant items for next week's issue. You would be welcome to write a piece as well".
Alas!  Kate relied:
"I don't think it would be appropriate for me to contribute to a publication which habitually refers to me in such a derogatory and insulting fashion"
I tried to explain that my writings are 'satire' (well, for the most part). Of course there is not much tradition of important politicians being satirised in Great Britain – well, only since the time of King John, and more recently Hogarth, Spitting Image and Private Eye.   (I would have also replied: "XXXX XXX XXX XXX XXX XXXXX", but I could not figure out how to do redacted text on FB).  Perhaps I just do not know the meaning of the word 'appropriate' – time to see what can be learnt from Kate's examples (see definitions).
Perhaps Kate thinks that is the end of the AWPR matter, and the necessary, environmentally-friendly, economical road will go ahead.  Well, we will see.  PS – my Facebook Home page tells me to suggest friends for Kate.  Any ideas?
And we have another nursing scandal; this time at Woolmanhill.
A nurse has allegedly been over-drugging patients, and gave a person a salt-cellar instead of their inhaler.  We are getting close to a medical scandal a week.  I wonder if all the cutbacks to frontline services might be related to frontline services going down the pan.
Old Susannah's had a senior moment; I remembered writing about the brilliant designs shortlisted for the gardens, and thought I had done so in a column.  Turns out I had only done so on Facebook.  While trying to find what I did write, I googled my way upon this quotation:
"The gardens have the potential to be transformed in to a popular, attractive and vibrant green space in the heart of the city. The gardens have come under increasing pressure in recent years, with various schemes put forward to raise their level and develop them as a leisure facility. Care must be taken not to over-develop the space and potentially risk losing its essential drama and historical landform".
– 2007, AberdeenCityCouncil Report
The above was the conclusion the City came to in (yet another expensive) report in 2007.  Since then a few things have changed, and commonsense has prevailed:  the only thing wrong with Aberdeen is that UTG is not vibrant and dynamic.  This is why we are all going broke, crime is shooting up, the independent shops are closing, and the streets are filthy:  it is the gardens – they are not used enough and are in a valley!
We may or may not get a vote on the Gardens' future – but we have lined up five designers who have form when it comes to doubling and trebling their budgets.  I guess if you want something as beautiful, as functional and elegant as the Diana Memorial Fountain in Hyde Park, it's going to cost.  Then again, an inflatable Jacuzzi (on sale via 'Groupon') would have been as pretty and functional – and costs a few million less.
I'm sure it's because I didn't study architecture in great depth, but at first glance I thought the shortlist was the most predictable collection of expensive hacks to ever build boring and unsuitable creations, obviously my mistake.
Still, the Diana Memorial Fountain designer is one of our fine finalists!  I hope you are as excited as I am.  Since I did not go into detail about the talented designers Malcolm Reading has lined up to fix our city's problems and how much it is likely to cost and since I cannot find my writings on the matter to begin with, (but I did mention some of the references rxpell uses), here is a good article from rxpell that sums things up nicely:
http://rxpell.wordpress.com/2011/08/16/a-look-at-the-city-square-short-leet/
This article will help you decide which of our five finalists to vote for.  If you get a vote.  We do not know for sure, even though HoMalone's promised us a vote, which would include leaving the gardens as they are.  But this is Aberdeen, and the government's position changes more often than the weather.
(I would love to say I have been out at nice dinners and working my way through the ever-changing Brewdog menu, but for the time being my doctors have me on lockdown, and am forced to live off rice, tofu and yoghurt drinks.  Somehow this does not really suit me.  Still, I will be back doing the rounds as soon as I can).  But now for some definitions.
Appropriate:
1.  (adjective) fitting, proper, suitable, in accord with acceptable norms.
Am I ever embarrassed by Kate's telling me that it 'is not appropriate' for her to write in the Voice, as we are derogatory about her.  Shame-faced, I asked myself what can I learn from her example of what is appropriate behaviour?  I came up with a few examples.
What is appropriate:
To be a supporter of the Cove Rangers, to be the president of its fan club,  have a husband who is a Scottish Football Association referee, and to be administrator of the family plumbing business (Brian J Dean) which sponsors the club – and to endorse plans to build it a new stadium without any qualms or conflict

To make comments to the media about how wonderful a new stadium for the Cove Rangers team would be, yet to sit as convener of the Loirston Loch hearing (despite opposition from community councillors) which is tied to Cove Rangers' future

To comment to the Loirston Loch hearing that you attended a meeting where virtually all present voted against the stadium going ahead, but that you were sure a man there wanted to vote in favour of the stadium – but was afraid to (mind-reading is a skill every councillor should have)

When implementing swingeing budget cuts (and having thousands of people march against them calling for your resignation) to reply 'I was elected to do a job and I am going to do it'

To accept dozens of tickets to concerts and events at the AECC in a single year, despite guidelines suggesting this might not be 'appropriate'
Thank you Ms Dean – I will indeed learn much from you, and will continue my studies.
And to whom but Aberdeen's first citizen should I next turn towards to learn about appropriate behaviour:  Mr Milne has it nailed.  Out of the goodness of his heart, he allowed people to actually comment on his stylish plan for Triple Kirks (the Press & Journal obligingly called the area an 'eyesore' in an article.  There goes that bothersome blurring of 'editorial' and 'article' again, which of course is not appropriate).
Those who did comment on the Triple Kirks plans marvelled at the giant glass boxes (never mind the peregrines).  At least Milne said as much, claiming the majority loved his ground-breaking design.
(Hmm, if only there were some nearby, empty space that could be converted to parking, the scheme would be even easier to approve – if they could come up with some kind of a plan…).  Anyway, those few who objected and left email addresses got a very appropriate follow-up email from a Milne company, which reads along the lines of:
"From: "sales@stewartmilne.com"
"Many thanks for your enquiry. We will forward details and information to you shortly. We're here to ensure that buying your new home is easy and enjoyable, so if we can help any further, just let us know.   Sell Your Home in 5 Days"
Now if I were a sceptical, cynical person, I would ask myself:  is writing to people who opposed your plans and offering to get them a new home in an 'easy and enjoyable' manner something that could be construed as a bribe?  Well, the City says everything is fine, so I guess it is all appropriate.  I have dismissed the idea that offering sales help to people who were against you is at all wrong.
I hope this has cleared up what is appropriate and what is not.
Appropriate:
2. (verb) – to take by deceit or force that which belongs to another.
See: Union Terrace Gardens, City Garden Project, ACSEF, Donald Trump, Compulsory Purchase Orders.
Tradition:
(noun) custom or activity rooted in the past.
People are funny about their traditions.  We are being told by the City Council that painting the Lord  Provost's portrait – and celebrating the glorious event with an expensive party is OK – as it is tradition.
Foxhunting (no, not with golf clubs and tame foxes, Mr Forbes) was a United Kingdom tradition going back hundreds of years; it was deemed cruel and barbaric, and therefore has been made illegal.  The Catalonia area of Spain has recently given bullfighting the coup de grace –  it is hard to imagine anything more barbaric than bullfighting masquerading as a 'sport'.
I came under criticism (on Facebook again – I really must stay away from that thing) for saying Spain should consider doing away with bullfighting.  (PS – if you really think the bull has a chance, and there is no prolonged torture or pain, and it is a brave matador that fights a bull with only a cape to protect himself, then think again – PETA will put you right).
Someone said I was showing ignorance of Spanish culture and tradition.  Their point was that tradition was more important than the animal issues. I say "bull".
The city could not afford to replace broken windows in schools only a few years ago, but wants to shell out on canapés for its elected officials and the usual suspects to celebrate the fact that its Provost is an oil painting.  Too right.  Without these traditions, we would start moving forward.  And the future is uncertain.  It is best to cling to what previous generations did – it is safe (well, maybe).
If we always paid for a portrait, then we had better keep paying for a portrait.  We might have to cut a few services, but let us stick to whatever was the more traditional course of action.  It is important to bear in mind that all traditions are equal in value and all are good.  Perhaps we could bring back ducking witches in the loch?  Yes, to question traditions is to question culture and nationalism – and where would be without nationalism?
In my world, it is the 21st Century.  The whole world is under different pressures than it was when these wonderful traditions came about.  There should be more enlightenment and compassion than brutality and superstition; we have run out of excuses.  But then I turn on the news, and realise that I have got it wrong again.
Old Susannah is now out to catch something for dinner, and possibly bash a few enemies over the head with my wooden club.  Now where did I leave my bow and arrows?
Next week:  hopefully some FOI news, more definitions, and a back-to-school special look at education.