By David Innes.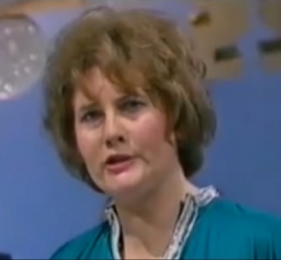 I'm as inclusive as the next man, and am delighted at the cultural diversity of the UK and the city in which I make my living.
Although I may occasionally wince at the Gingerbread Cottage-type Anglicisations of traditional place-names in the North East, this is ameliorated when I see dwellings bearing names such as An Teallach, Glas Maol and Glenfarclas on my regular working excursions into the English Midlands and beyond.
The man-made is all very well. Owners come and go, and taste and preference will move with the times and the custodians. Messing with natural physical and topographical features, though, is another matter.
Were there a move to rename Bennachie Strawberry Mountain or Lochnagar Byron Peak, there would be an outcry, and quite right too. Why there was none when A Certain Plutocrat decided to rename – because he owns them and he can – Menie Sands "The Great Dunes of Scotland" I do not know.
This cultural imperialism, however, did set me thinking. Scotland is great in other ways, and every time I hear the temporary new name for Menie Sands, I will think of these…
The Great Doin's of Scotland
Wembley 1961. 9-3. Nine bloody three! Thank you Haffey, Shearer, Caldow, MacKay, McNeill, McCann, McLeod, Law, St John, Quinn and Wilson.
Flodden 1513. Scots manager James IV's selection proved to be his downfall. Eschewing the tried and tested 4-4-2 formation, he elected to field the heavy guns and eighteen foot pikes on a heavy pitch. Not for the first or last time, a strategic military balls-up saw us lose a generation of young men. Silver lining? We got The Floo'ers o' the Forest, that haunting lament that is among the Great Tunes of Scotland.
Wembley 1975. 5-1 Five bloody one! Stewart Kennedy in goal had a nightmare, leading to the accusation that John F Kennedy stopped more shots in Dallas in 1963 than his goalpost-clutching namesake did twelve years later.
The Great Junes of Scotland
June Imray. The Torry Quine. The Quine Fa Did The Strip At Inverurie. An icon.
June 1976. Sun for weeks and weeks and weeks. Only spoiled by Elton bleedin John and Kiki flippin Dee monopolising the airwaves with 'Don't Go Breaking My Heart'. It did, every time I heard it.
June Gordon. Lady Aberdeen 1913-2009. Professional pianist and conductor who founded the Haddo House Choral and Operatic Society, helping bring that culture thing to the NE.
The Great Tunes of Scotland
The Bonny Lass o' Bon Accord. A Scott Skinner 1910 chart smash, memorable for Pete Murray's introduction on that year's Top of the Pops Christmas Show, where he urged the audience to "sing along with the words, they're lovely". The gype.
Hallelujah Freedom by Junior Campbell, formerly of Marmalade. 1972 was a vintage year for Top of the Pops, with Alice Cooper, Blackfoot Sue, Slade, T Rex and Hawkwind all  threatening the Wood Lane studio foundations. Yet few songs that year were better than this tasty titbit of joyous pop soul from Shettleston's own Sedaka.
The Black Bear. Formation marching forgotten as drouthy regiments headed back to the barracks and the mess to this rousing pipe melody. Guffaw during The Longest Day as Lord Lovat orders his piper to play Blue Bonnets Over The Border and The Black Bear fills the speakers. Grimace at Andy Stewart's use of the tune for his Tunes Of Glory.
Hermless, Scotland's alternative national anthem, according to its writer, Mr Michael Marra, of Dundee. Gets right inside the true Scottish psyche. Learn it now, you may be lustily joining in with it at the Commonwealth Games in 2014. "…I ging to the lebry, I tak oot a book and then I go hame for ma tea".
Thanks, The Donald min. They'll still be "thon great heaps o' sand atween Balmedie and Newburgh" as far as many natives and inaboot-comers are concerned, who didn't realise their official title until you plonked your glorified pitch and putt course there. But I'll never walk along that beach again without humming Hallelujah Freedom , the Scotland The Brave-based Grampian TV signature motif preceding a June Imray link, and musing on what might have been had Bobby Clark been selected for Scotland in May 1975.