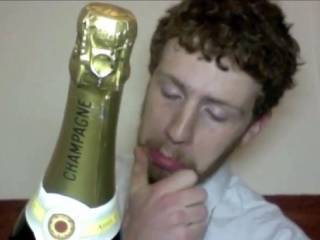 With Thanks to
Rt.Hon. George Maloney III
( CEO Open Spaces UnLtd. )
The following contains a reply to some feedback Open Spaces Unltd received through youtube. Open Spaces UnLtd were recently contacted by a person by the name of Knabzco. After watching our Option 7 Campaign video Knabzco offered his/her opinion on our campaign.
"Well, at 499 views, I'd say you've probably impressed enough people to swing the vote. Not. Fucking bellend. Grow up." – Knabzco
Open Spaces Unltd values highly any customer feedback, so without hesitation we responded.
"Dear Knabzco, thank you very much for your feedback on our campaign. The board are considering your comments and will send through their reply in due course. We are proud of our proposal and feel honoured that you would take 2 minutes out of your very busy day to send us your insightful words. You are most welcome to arrange a meeting with one of our managers if you would like to talk further about our wonderful company.
Much love to you
Kisses xxx"
 Mr/Mrs/Ms Knabzco graciously continued the dialogue.
"I just find it incredibly arrogant of some people who are prepared to turn down an offer of 50 million pounds to bring their city centre back to life. There are towns and cities throughout the UK and Ireland which would bite your hand off for such an amazing offer. Sad. Really sad to see. I sincerely hope that common sense will prevail and the majority vote yes. If they're retained, tell me, what will the Gardens look like in 10, 20 years time?"  – Knabzco
Our CEO, Rt.Hon George Maloney III provided Mr/Mrs.Knabzco with a personal response.
Dear Mr/Mrs/Ms Knabzco
Thank you for getting in touch again Mr. Knabzco. We at Open Spaces Unltd feel that we cannot speak for the citizens of Aberdeen as we are an unlimited company but I would, speaking as an individual of course, like to offer my thoughts on the issue.
Our feedback analysis actually found the "arrogant" ones to be those in our society who have no regard for democracy or decency. I suspect, again speaking as an individual, that this result pertains to the veil of secrecy that surrounds the project.
Aberdonians do not respond well to threats, especially when they are being threatened by those who completely ignored their feedback forms.
 I suspect that consumers in the city are unsatisfied with their choice of local quangos given that our foremost economic advisory body ACSEF, a board of millionaire businessmen with only 2 elected representatives, appears to have unrestrained influence over the economic direction in which our city is being driven. I also suspect that consumers are unsatisfied with the matter of public consultations.
In this particular case, consumers have been consulted twice and have, both times, called for the retention of the gardens.
Additionally, our Public Relations Department found that citizens did not care much for the marketing strategies of the pro-CGP teams. They felt that they had been delivered an ultimatum, a threat, if you will. Our research shows that Aberdonians do not respond well to threats, especially when they are being threatened by those who completely ignored their feedback forms.
I, again speaking as a citizen of the Granite City, feel that the public have been offered very little in the way of information about the funding mechanisms. The TIF scheme has a very blotted copy book and I wonder if the public aren't beginning to get a little restless about the details.
Our team has, through vigorous investigation, shown that the consumers tend towards anti-austerity views. They felt that the Scottish Government were changing the rules of the game halfway through.
It was pointed out to me by one of our most esteemed clients that the original TIF pilot scheme only included funding for 6 schemes, but when the ACC scheme was not recommended by the Scottish Futures Trust (a body appointed by the government to scrutinize TIF applications and make recommendations on the sensibility of the business case to the government) to Holyrood, ministers decided that they might be able to find an extra £92 million to finance said initiative.
I suspect that the public, in these terrible times of austerity, simply feel that spending such money is not prudent, especially when one considers the number of budgets and services which are currently being liquidated and how that might affect the most vulnerable in our society.
Money does appear, at least to many people, to be buying opinion.
The final point I'd like make is that, according to our telephone survey, the public felt the referendum itself might be undemocratic. Many participants raised concerns about the funding of a group called the 'Vote for the City Gardens Project'.
They felt that, as it had not registered as an official campaign organisation, it may be spending far more than the £8000 allowed to official campaign groups.
It was stated that the playing field was not very level. Especially when the Facebook page revealed that 50 anonymous business people (who have more money than the average campaigner) were behind the venture. Many of our participants had become disillusioned by and tired of the constant stream of Royal Mail-delivered pro-CGP propaganda dropping though their doors. The flyers, newspapers, radio adverts, videos and pro-CGP media were all identified as major concerns throughout the survey.
Money does appear, at least to many people, to be buying opinion. The pro-UTG groups simply do not have the funds that this unregistered group enjoy, and as a result the debate is not fair or balanced. I fear that such disregard for public opinion will lead to consumers simply withdrawing their savings from the confidence-in-business-elites­-and-ACC bank and will oblige them to look for other ways to run their society.
I hope my humble offering has helped to shed some light on those "arrogant" people who may not be fully supportive of your personal view.
Thanks again, and please do not hesitate to contact us if there is anything else we can do for you.
George Maloney III