Aberdeen and District CND goes to With thanks to Jonathan Russell, Chair Aberdeen and District CND.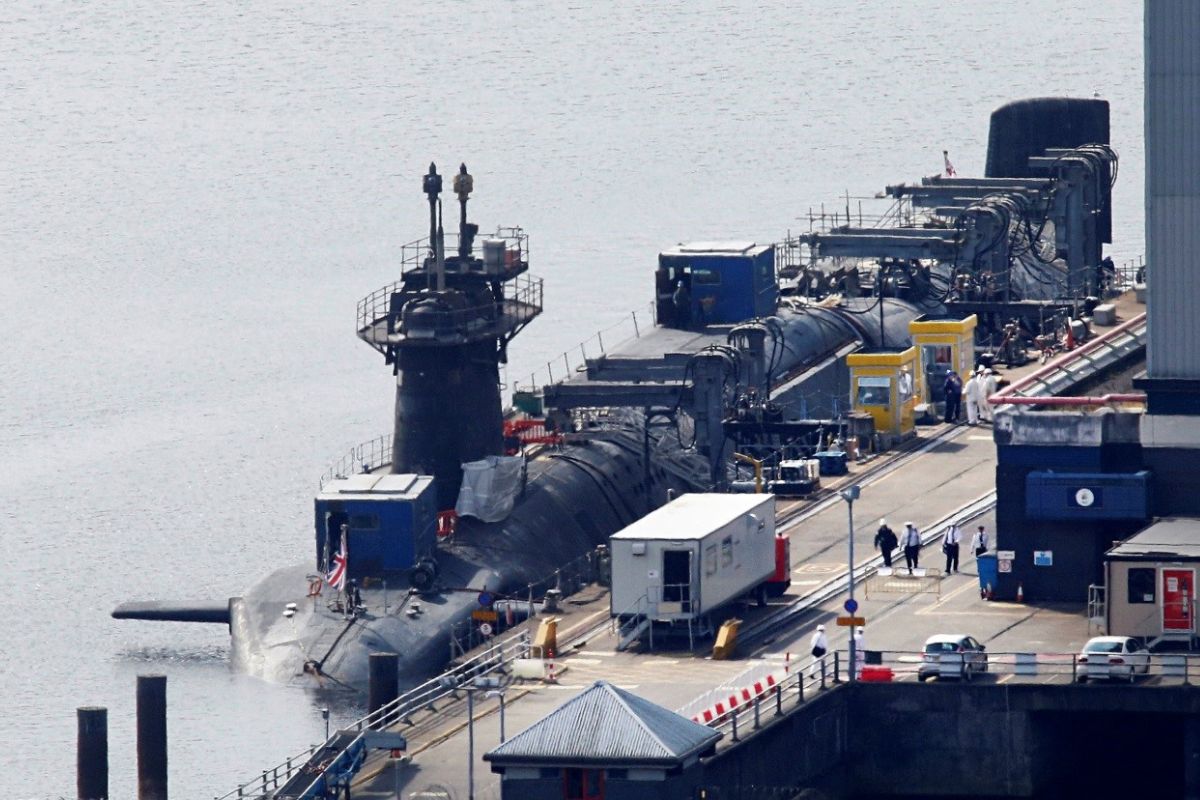 Aberdeen and District CND are organising a vigil outside Faslane nuclear base on Saturday 20th May. There will be a transport going down on the day, leaving at about 8am, for the actual vigil which will take place between 12.30-3pm
The Clyde Naval Base in Faslane, Scotland is home to the UK's nuclear weapons system, Trident.
The Vanguard-class submarines which transport Britain's nuclear bombs are stationed here. Faslane also hosts visits from US Trident submarines.
Faslane also hosts a number of nuclear-powered attack submarines, known as hunter killers. These submarines carry conventional weapons, and are used to escort Trident submarines on their patrols.
Faslane is only 25 miles from Glasgow and its population of 600,000 people.
Coulport:
Trident warheads are stored at the Royal Naval Arms Depot Coulport, adjacent to Faslane. The warheads are kept in concrete bunkers that have been built into the hillside, and then loaded onto the submarines from a specially built dock.
The warheads are regularly transported to the Atomic Weapons Establishment in Berkshire for maintenance work. A convoy of vehicles escort them from Scotland to the South of England. While the Ministry of Defence claims there is little risk of nuclear detonation during transport, in reality an accident could set off the explosive material being transported. The nuclear weapons convoys often pass close to or even through large towns, endangering the people living there.
If you live in Aberdeen. Aberdeenshire or Moray please get involved
There are several ways of getting to Faslane :
We have hired a 17 seater bus which will leave Aberdeen on the day at 8am
You could stay at the Peace Camp which is near the base.
You could make your own way there and book accomodation locally.
Please let us know on if you want to go by bus or stay at the Peace camp by e-mailing jhamiltonrussell@hotmail.co.uk.
If going by bus we will ask you to make a donation towards costs also if you are staying at the Peace Camp please bring some food, battries or household cleaning goods.
If you want to support the vigil but cannot make the day please send a donation to Aberdeen and District CND c/o 3 Springbank Place Aberdeen AB11 6LW
Comments enabled – see comments box below. Note, all comments will be moderated.