With thanks to Dave Mcdermid.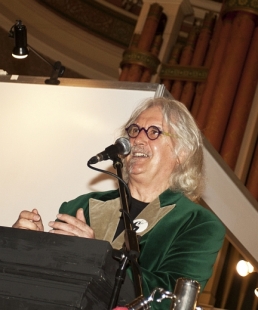 Now in its third year, the Aberdeen Art Fair is returning to the Granite City this summer. It provides the North East public with a superb opportunity to view a diverse range of contemporary affordable and original art, sculpture and photography, from the best local and national galleries and artists.
The 2013 Aberdeen Art Fair, held in association with oil giant TAQA, will be launched at the Music Hall on the evening of Friday 16th August and will be open to the public over the weekend of 17th and 18th August.
As organiser Gerry Muldoon of GM Events, outlines, once again there will be something to suit all tastes and budgets.
"In a very short time, the Aberdeen Art Fair has established itself as Scotland's fastest growing and friendliest original art event and it has become a welcome addition to the country's thriving arts calendar.
"While we are already almost at capacity, the final two exhibition units remain available, with full details on the website at www.aberdeenartfair.co.uk.  
"I would again like to say a huge 'thank you' to TAQA for their fantastic support and understanding as to how significant an event the Aberdeen Art Fair is."
Leo Koot, TAQA Bratani's Managing Director commented.
"I'm very pleased that TAQA is lending its support again this year. The Aberdeen Art Fair is a wonderful community event and I'm delighted that it has become such a firm fixture in the Scottish Arts calendar."
Conveniently located in the heart of the city, the Aberdeen Art Fair will again have something for everyone, with works on view ranging from around £50 to upwards of £10,000. The emphasis is on countrywide and local galleries and artists, with a mix of established artists and fresh, up and coming talent.
In addition, for those wishing to attend, there will be a host of investment opportunities available with galleries and artists coming from all over the United Kingdom and beyond. The event attracted almost 4,000 visitors last year, when Billy Connolly conducted the official opening.
A free children's art workshop will also be featured, provided by I YArt, which will undoubtedly inspire the younger members of the audience. The whole experience will be one for all ages, and for people with a passing interest in art through to the expert.
The Aberdeen Art Fair is a unique opportunity to see two million pounds worth of art for £3 and will, once again, cement the event as one of the most sought after in the public's diaries in the North East.
Entry to the third Aberdeen Art Fair will cost just £3 for a full day with free entry for accompanied children under 15. The fair will be open from 9.30 am to 5 pm on Saturday 17th August and from 10 am to 5 pm on Sunday 18th August.
Full details can be found on www.aberdeenartfair.co.uk. Visit www.facebook.com/abdnartfair to join the Facebook page for all the latest news.