I am pro-independence and an active supporter of the Electronic Frontier Foundation, says Steve Boyle whose article, he states, is not intended to be political, rather a means of initiating discussion.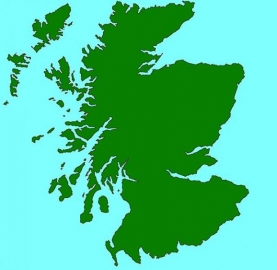 On 18 September next year Scotland will vote on independence, and although both sides are campaigning hard, some thought needs to be given to what may transpire after the vote.
Should the poll be in favour of an independent Scotland, then on 19 September 2014 we can start with a clean slate. We need to consider what steps we should take to turn Scotland in to a 21st century democracy.
Constitutionally speaking
There is no real UK constitution at the moment. Most people believe that they have freedom of speech and other protected rights, but the limited protections they do have come from European law (Article 10) which became the Human Rights Act 1998.
Independence is a chance to start again from scratch. To this end, a constitutional committee should be set up using resources from the UK and international organisations as well as non-governmental organisations (NGOs). The committee outputs should then be voted on by the people, rather than politicians, before being passed into law.
This will be a chance to make Scotland one of the fairest countries in the world.
Electoral System
Is first-past-the-post the best voting system for a small country? There are many different voting systems and variations of the main three, each of which has its pros and cons:
–          majority rule
–          proportional representation
–          plurality voting
I'm no expert on these and have no specific favourite, but individual explanations of each can be found on the internet. A voting system utilised for 64 million people may not be the best system for a population of 5 million people. In Switzerland for example, where the population numbers just under 8 million, a system of half-direct democracy is used.
Under this system, the population has a more direct say on policy by voting directly on many topics. This does, however, mean that people have to turn out at the polls, or vote electronically, far more often.
The Parliament
I will not comment on the building here; we are stuck with it. However, we should review the set-up of the Parliament. Is the current system the right one for an independent Scotland or can we do better?
What Else?
Is the offer of independence on its own enough, or do we need to decide how to get the country's future right and have plans in place to deliver this future, before 19 September next year? I don't hear politicians from both side of the debate asking the questions I'm posing. We cannot afford to walk blindly into such an important decision for Scotland and the rest of the Union.
As this is a once-in-a-lifetime option, it is only right that there is a fair and frank discussion on what the future should hold and what shape this future should be. This discussion needs to be held at grassroots level and not left to self-serving politicians. Now is the correct time to look at the big changes and, if necessary, prepare for them.
We have the opportunity to live in one of the most egalitarian and democratic countries in the world. If we do not take this opportunity, we may have failed, regardless of the result.
It's time to talk.
www.eff.org/about

Comments enabled – see comments box below. Note, all comments will be moderated.