Suzanne Kelly asked the Cock and Bull about its current stance on Donald Trump, given that it had proudly supported the tycoon years ago. With all the incontrovertible evidence Trump was a bigot, let alone how the environment and Menie residents were treated, surely the restaurant would have had second thoughts? Not quite. By Suzanne Kelly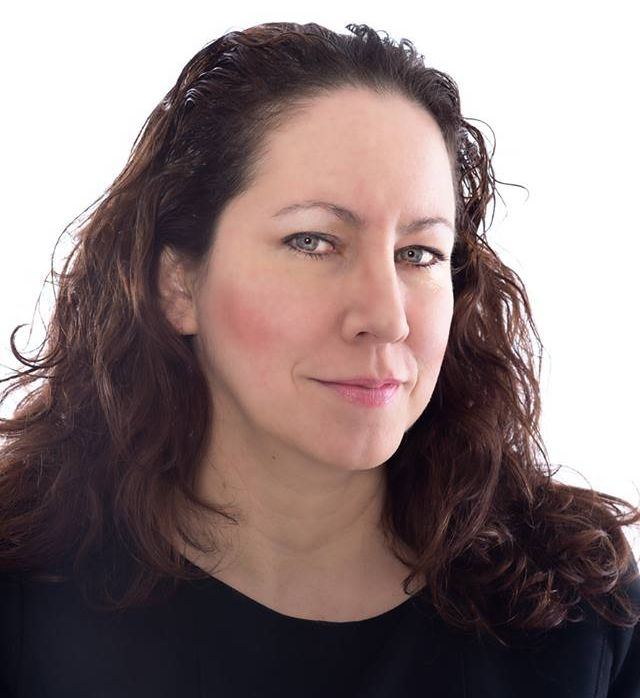 A long time ago, Donald J Trump showed up in Aberdeenshire with a host of empty promises, a bad reputation, and more than a whiff of racism and sexism.
Despite how Menie Estate residents were treated by his team (water cut off for months for the Forbes family, who he called pigs; journalists arrested; a respected photojournalist threatened, etc. etc), a selection of businesses were keen to get in bed with him.
Many local businesses did and do trade with him (even though the Trump organisation fired a chef for having a photograph on his private Facebook page that they didn't like – a story well-known in the catering trade), and fair enough, everyone has to make a living.
Some local restaurateurs supported the Menie Estate residents, and their support is steadfast and appreciated to this day. BrewDog attended an event there to sell beer and it got a good deal of criticism at the time. However, they decided subsequently to make a video poking fun at the bouffanted racist (what do you call someone who prevents black people from owning dwellings in his apartment buildings but a racist?).
While plenty of local businesses understandably did business with Trump, some went out of their way to take a pro-Trump stand.
The Marcliffe fawned over the tycoon, and invented the phrase 'The Trump effect' to say how much money was flowing into the area because of Trump's presence.
Only that's not what happened. The Marcliffe has been in sell-off talks from time to time, and its profit margin probably cannot have been helped by the homophobic comments of proprietor Stewart Spence. The Trump club posts year-on-year losses, and observers rarely see even a half-full parking lot. The environment has been changed and residents badly treated: this is the real Trump effect.
Few businesses went as far as the Cock and Bull. They hung a pro-Trump banner which many say also ridiculed an elected councillor.
They won't take a stand on Trump now, but they tell me that it was a former employee who hung the banner – ie a big boy did it and ran away. The venue had all the intervening years to say they did not stand with Trump if they wanted to. They didn't do so then and they refuse to distance themselves from him now.
The restaurant was approached, in polite terms, on Facebook to find out its current position. The chance to take a stand against Trump and all he stands for was turned down.
Instead of supplying an answer – and any sensible business that cared about racism, sexism, the welfare of residents across the road from them, and of the rights of people in the catering industry to have whatever they want on their personal Facebook pages – they decided to suggest I was asking for the opinions of their employees.
Nothing could have been further from the truth.
We are talking about a president who has the endorsement of the Klu Klux Klan
Whether or not you like the restaurant or what you think of Trump, readers are invited to compare the initial conversation with what the Cock posted subsequently. Ask yourself if they are misrepresenting what the initial conversation was.
Ask yourself why they didn't name me, which both made me look cowardly, and prevented me having a say early on to derail the misconceptions they offered up. The restaurant uses the scales of justice as an image; readers might want to use those scales to measure the two threads.
It is up to the individual whether it's more important to have a good steak dinner from a venue that will not condemn racism or not. It is up to a business that has literally flown the flag for Trump in the past (even though there was more than enough evidence that he was as bigoted as the entire world can now see) whether they will either change their opinion, stick to their support, or instead start a hysterical campaign against the person who asked them if they still have the courage of their past convictions.
This is not a witch hunt as the restaurant suggests; it was giving them the chance to say no to bigotry and sexism (let alone the current Trump threat to use nuclear weapons against 24 million people suffering under the N Korean dictatorship).
Political differences are one thing and are to be celebrated. We are talking about a president who has the endorsement of the Klu Klux Klan, who has denigrated women and is implicated in rapes, and who is being investigated for collusion with Russia contrary to US law.
Contrast what the Cock and Bull posted with the initial questions, and ask yourself who is being dishonest and manipulative – me or them.
Why boycott dictators and those who support dictatorships in the first place? Because every business, charity, and high-profile person (let alone newspapers such as the P&J) which is friendly to the corrupt adds respectability to the dictators in question. The despot needs the veneer of respectability, and those who go along with bigotry are complicit. This is not a political point. This is a question of ethics: do you support racism and sexism or not.
People who have formed opinions based solely on what the Cock posted after my initial approach should have both sides of the story: not just the Cock and Bull cock and bull side of things – which is far from the real, complete picture. For instance, this sentence they wrote is a complete fabrication and huge distortion:
"I was contacted by said journalist and asked to publicly renounce any support for Donald Trump I may have (the man, not the course) in order for us to be excluded from the boycott list."
This statement by the Cock is untrue; it is a gross exaggeration.
"…had it not been for your inflammatory comments regarding the restaurant elsewhere I would not have felt the need to reply." The Cock writes; I will be interested to have them show proof of these inflammatory remarks I am meant to have made, as I am unaware of any at all.
The original post:
SK: "Just a quick question; yes or no will be fine: does the Cock and Bull support Trump? Thank you"
"Not sure I'm understanding your point here Suzanne, are you asking all businesses in the area to poll the political affiliations of their staff?"
"It seems pretty simple to me. I'm aware of the position of many area businesses such as the Marcliffe, and a number of restaurants. Why do you add 2+2 and get 5? I am not asking anything about political private affiliations of your staff. Did the Cock and Bull ever hang a pro-Trump banner? I was told the restaurant had gone public with its support for Trump – in which case my question is even more valid than it already was.
"In case you don't know, there is a major anti-Trump backlash, an international boycott of his businesses and their supporters (and even an app), and I'd be delighted to tell my contacts re. the boycott that the Cock and Bull has not, and does not, side with Trump's racist, sexist ideas."
Third party:
"They did have a 'We Welcome Trump to Menie' (paraphrasing here) banner. I saw it but it was some years ago. It wasn't there last week."
"Sorry for the late reply – business to run, wages and bills to pay and all that. Personally I have no clue as to what you are going on about but given the tone of your posts you obviously have an axe to grind and have chosen a local business page to do so (not cool).
"However if you are alluding to the fact that Donald Trump dined at this restaurant many years ago when planning his course then yes he did. If you or your contacts choose to boycott us and all other shops, restaurants, hotels etc he has frequented and add us to your "blacklist" for that reason then it is your prerogative to do so and I respect your decision.
"We also have many guests staying and dining with us who play on his course so if that is classed as support then you may want to add that to your reason to boycott also."
"Thank you. Now returning to the question, and in the intervening hours people such as (Third party) have mentioned the banner your restaurant hung, are you pro-Trump as the Marcliffe for instance, or do you oppose racism and bigotry? I just want to let people know if your welcome to Trump still stands. Thank you."
"I've seen your witch-hunt on the Tripping up Trump page – you'll get nothing further here. You want to up the boycotting of local businesses because you "think" you know their views then you be my guest."
"I gave you a chance to disavow your previous pro Trump stance in light of a mountain of evidence the man your banners supported is a bigot who has been caught in numerous lies; as you don't wish to distance yourself from the man, I know all I need to. Many thanks."
(Third party suggested I stay out of this issue)
Suzanne Kelly to third party:
"Lol. You don't seem to be aware the cock n bull story – or to be logical. They put up a sign welcoming Trump; they made a public declaration, which is their right. I have the right to ask them if it still applies even though it is evident to the world Trump is a racist and sexist. All the best"
"A mountain of evidence? A banner that was hung some ten odd years ago by a member of staff no longer here that supported a golf course (golf course!) being built by a man who was at the time a business man and not president-elect?
"Due to this we are meant to support racism, sexism and bigotry as you have implied? A disgusting implication and had it not been for your inflammatory comments regarding the restaurant elsewhere I would not have felt the need to reply.
"Enough time wasted, I'll get back to running a restaurant where thankfully the good vibes from lovely customers outweighs the frankly awful "boycott local businesses" campaign being run by yourself."
Here is what the Cock and Bull posted on Facebook on the 20th September:
"I was made aware this week that due to us voicing our support for a new golf course in the area a decade ago, a journalist and anti-Trump activist was looking to include us in a "blacklist" to encourage customers to boycott the Cock and Bull, her words were "time to up the boycotting of pro-Trump businesses".
We will not deny that we were advocates of the course when the plans were submitted ten years ago as we knew that the oil would not sustain the city forever and and know first-hand how important golf tourism is to Aberdeen. I was contacted by said journalist and asked to publicly renounce any support for Donald Trump I may have (the man, not the course) in order for us to be excluded from the boycott list. I refused. I did this not because I endorse Trump's policies (I do not) and not because the political affiliations of anyone connected with the Cock and Bull are any of her business (they are not) but because her hatred for the man had overshadowed any other contributions that we make to our community and I wanted no part of it. She was not asking me the important questions of why you should choose to shop/dine/stay in my (or any) establishment – do we run our business ethically and sustainably, do we treat our staff fairly and morally, do we source our supplies responsibly, do we treat our customers hospitably and equally and we do we connect with our local community charitably. None of this was relevant to her and in my silence I was then branded a supporter of racism, sexism and bigotry. I find it incredibly sad that someone would want to tear down what another has built up due to an ill-conceived, ill-judged difference of opinion. Ours was not the only local business named that may be added to the list so by sharing this I hope that customers will make up their own minds about where they want to take their business using the points raised above and not be swayed by another person's agenda. Our diversity of opinion is what makes us interesting but it is our humanity that allows us to understand why another's opinion may differ from our own and our empathy that allows us to live together despite these differences."
Comments enabled – see comments box below. Note, all comments will be moderated.