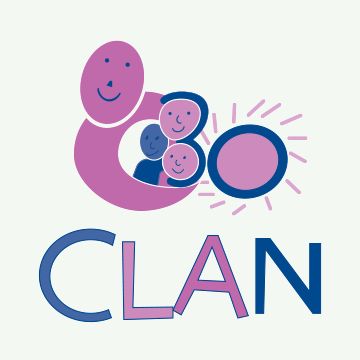 With thanks to Ross Anderson, Senior Account Manager, Jasmine Ltd.
With just a few days to go before the round one pound coin ceases to be legal tender, a leading north-east cancer charity is urging people to donate their old coins.
CLAN Cancer Support is encouraging people to clear out their piggy banks and hunt down the back of sofas and support the charity in the process by donating their old coins.
The new 12 sided £1 coin was brought into circulation in March 2017 and has security features to combat counterfeiting.
From October 15 the existing coins will no longer be legal tender but can be given to charity or handed into banks or Post Offices.
Fiona Fernie, Head of Income Generation and Business Development at CLAN Cancer Support, believes donations received from £1 coins stored in people's piggy banks and car gloveboxes could help make a real difference in the coming months.
She said:
"The Government estimates that £1.3bn worth of coins are stored in savings jars across the country, about a third of which are £1 coins. If just a fraction of that total was donated to charitable organisations it could make a huge difference.
"We are encouraging people to have a look in all their old purses and wallets and down the back of sofas and donate what they find to CLAN. Each £1 we receive will help to support people affected by cancer in communities across north-east Scotland, Moray, Orkney and Shetland.
"By donating just £25 you can help to fund breakfast for one day for everyone staying in CLAN Haven, our bed and breakfast facility which provides accommodation for people travelling to Aberdeen Royal Infirmary for cancer related treatment.
"Every single donation we receive helps us to continue to provide valuable wellbeing and support services for people affected by cancer."
CLAN Cancer Support is an independent charity which provides comfort, support and information, free of charge, for anyone, of any age, affected by any type of cancer. CLAN aims to support people to reduce anxiety, stress and to increase their ability to cope with the effects of a serious illness.
Based in Aberdeen, the charity covers the whole of north-east Scotland, Moray, Orkney and Shetland. CLAN has a presence in Ballater, Banchory, Elgin, Inverurie, Fraserburgh, Lossiemouth, Peterhead, Stonehaven, Turriff, Kirkwall and Lerwick.
For further information about CLAN Cancer Support please call (01224) 647 000 or visit www.clanhouse.org
Comments enabled – see comments box below. Note, all comments will be moderated.