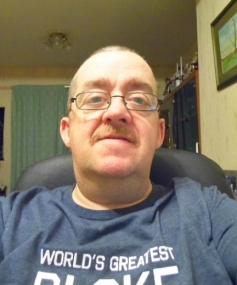 By
Suzanne Kelly.
Evidence continues to mount against the French giant ATOS, brought in to assess the fitness of UK citizens to work or otherwise, yet the current UK Government does nothing.
Sensationally, Dr Stephen Bick MP claimed to have uncovered a quota system through which ATOS planned to allow only one in every eight people it assessed to be considered permanently unable to work, irrespective of the medical facts.
Scores of people have had their own physicians' opinions overturned. Bick has called for a National Audit Office report.  And still ATOS carries on, at great expense to the taxpayer, with its ritualistic, insensitive, arcane investigations and operations.
Sometimes they cause upset and damage before the client even sees a doctor – take David Brazendale's case.
In his words, here is his Aberdeen ATOS experience.
"I had an appointment set to take place at the ATOS Medicals, Aberdeen centre today at 11.20. It never happened as I was told when I got there at 11.10, the required 10 min early, that there was a 2 hour wait. Well, the air nearly turned blue with steam coming from my ears. This is a copy of the e-mail I have just sent them."
"Dear Sirs
I am writing to you today to make an official complaint about your Aberdeen Medical Centre. I had an appointment today scheduled to take place at 11.20 at the Aberdeen medical centre, I struggled to make the appointment after a 45 min journey to get there the required 10 min early for the appointment.
When I got there I was informed that there was a long wait for my appointment well you can imagine my shock to find out that is was at least a 2 Hour wait, at the time I was there was only one other person sitting in the waiting room. I find this totally unacceptable as I had an appointment for a set time , also I have not received any communication before I got there today.
I said that I would come back in 2 hours as I could not sit and wait for 2 hours, anyway how many disabled people do you know who could sit and wait for 2 hours?
I was then told that I could not come back in 2 hours as it might upset the afternoon appointment so I was sent away and was told that I would get another appointment for a different day, it's bad enough that I have to go there in the first place, never mind the fact that I was only released from Hospital yesterday the 11th April after having a hernia repair operation and I was in severe pain on top of the chronic back pain that I have anyway.
I have contacted my local Job Centre Plus about this, who told me I had to make a complaint to ATOS myself.
Yours Disgusted

David John Brazendale."
At David's invitation I contacted ATOS on Monday 15 April, asking questions relating to both his bad experience and ATOS's treatment of Justin Smith. David now has a letter from ATOS regarding his e-mail and it has launched an investigation into his complaint which should take four weeks or less to complete.
ATOS was asked to explain its lack of communication with David. Its own charter reads,
"We aim to keep to your appointment time, and if not, we will update you about any waiting times"
Other issues put to ATOS include:-
Please confirm whether or not everything is running in Aberdeen as it should,
Please confirm what should be done when an appointment is running late – do you call the patient or not?
Is it policy to read a patient's existing notes in advance? If not, why not?
Are patients allowed to reschedule if they have newly come from hospital or have some other issue?
Do you tell people in advance that when you ask them to, for instance, move a box from place to place you are not making a medical diagnosis, but determining if they can do moving work?
Does ATOS believe that anyone on chemotherapy or radiotherapy should be working?
Why would someone be forced to wait in your waiting rooms if there was a two hour wait?
In a spokesperson's response on Thursday 18 April, I was given contact details for anyone wishing to make a formal complaint.
ESA/WCA Customer Service: Telephone 0800 2888 777. E-mail: customer-relations@atoshealthcare.com
Anyone with a complaint should register it, but judging by the evidence of those who have gone down the complaint route, I would not expect a particularly sympathetic, helpful, quick decision.
The spokesperson continued,
"Our doctors, nurses and physiotherapists work hard to provide a compassionate and professional service for all those asked to an assessment, at what we know can be a difficult and emotional time. Last year we conducted over one million assessments on behalf of the Department for Work and Pensions.
"If there is any aspect of our service that people are not satisfied with, we would urge them to make a complaint to us directly so that we can thoroughly investigate and make changes if necessary."
To my cancer-related questions, they had this to say:
"On your cancer question, please may I refer you to a recent announcement made by the DWP on cancer regulations for the WCA? You will be aware that DWP own the policy surrounding the WCA not ATOS Healthcare."
It seems that following orders is the order of the day at ATOS. If it wishes to disavow responsibility for part of the work it carries out as a medical practitioner, could this put ATOS medical ethics in a poor light? I recommend reading the full transcript of Dame Anne Begg MP's recent contribution to the debate from which this is an extract,
"It is not enough for Government to say that the genuine claimant has nothing to fear. In too many cases, genuine claimants are not scoring any points in their initial assessment. There is something fundamentally wrong with the system and the contract that ATOS is delivering.
"When the British Medical Association votes at its conference to say that the work capability assessment is not fit for purpose there is something wrong with the system. When GPs are reporting an increased workload, not just as a result of providing reports but as a result of treating patients whose condition has worsened as a result of their WCA experience, there is something wrong with the system."
Sources/further reading:
http://www.mirror.co.uk/news/uk-news/steven-bick-doctor-claims-government-1172457
http://annebegg.wordpress.com/2012/09/07/ATOS-debate-speech-transcript/
https://www.gov.uk/government/news/more-improvements-to-the-work-capability-assessment-will-help-people-with-cancer
Comments enabled – see comments box below. Note, all comments will be moderated.