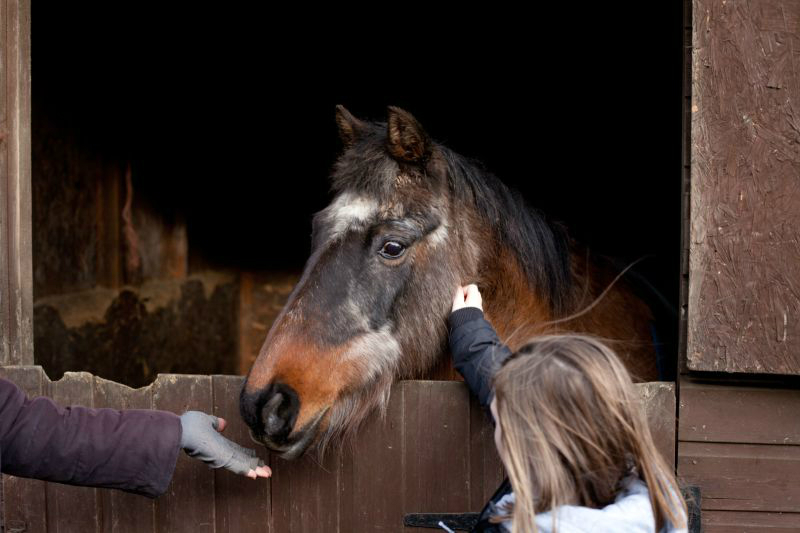 By Suzanne Kelly.
For people who care about animal welfare, supporting an animal shelter seems like a great way to help – but how many know what kind of shelter they are donating to? Last August Zara Brown, who said she was running a shelter, was found to have committed a catalogue of horrific offences.
Investigators found, for instance, a freezer stuffed with seven dead dogs and a cat.
Animals were left in dark, cold buildings with inadequate food and water and without medical treatment.
The courts were told poor Zara was depressed and was unable to cope.  She got off very lightly for the cruelty inflicted.
Then we learned she was a convicted fraudster to the value of some £37,000.
Clearly we cannot have people who are convicted fraudsters handling animals and money.
Facebook posts show that awareness of huge problems at her animal sanctuary existed long before she was ever convicted – why was no action taken?
A recent proposal to the Scottish government would see the SSPCA and police tackle the unscrupulous animal charity.  However, is the SSPCA really the right body to deal with this?
One long-running animal welfare group, Animal Concern Advice Line, likes the idea, but opposes SSPCA involvement. It recently told its supporters:
"We oppose this for three main reasons.
"1: The Scottish SPCA is the largest owner and operator of animal rescue centres in Scotland and as such should be regulated and policed by the scheme just like every other rescue and rehoming operation.
"2: Some of the smaller rescue, rehab and rehoming operatives harbour ill feeling towards the Scottish SPCA and would find it extremely difficult to be part of any scheme administered and/or policed by the SSPCA.
"3: Dumping the administration and policing of any scheme on the shoulders of the Scottish SPCA would mean that yet again the Scottish SPCA would be spending charity donations to do work which should be funded by central or local government thus reducing the resources available to the Scottish SPCA to help animals for whom no-one has a legal duty of care."
Sadly the SSPCA has come in for a lot of deserved criticism of late. Its issues include:
Raising the chief executive's salary to a whopping £216,000 without any consultation with the army of donors (I collected money for the SSPCA and donated for years – to help animals not to pay a massive salary to an executive – Suzanne).  The latest on this is that the chair has left.
Killing a harmless snake which was misidentified as poisonous by putting it in a freezer to die alone in the dark.  I asked repeatedly why, when the snake had already been captured could it not have been left alone until an expert could assess it – no answer was forthcoming.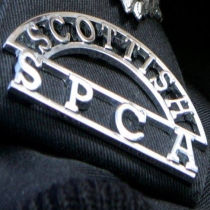 When the salary of the chairman went up, the SSPCA closed its Shetland facility, with Mike Flynn of the SSPCA making the shocking claim that the SSPCA's role was not to keep a building open in case there was an oil spill.
The facility was not strictly used for oil-accidents, and the closure dismayed residents.
Keeping the shelter open would have cost a fraction of what the chair's salary rise was.
Initially Mr Flynn was critical of an Aberdeen scheme to kill deer on Tullos Hill to plant trees (a government report had already said trees could not be established in numbers because of the soil matrix being poor).  He was cheered for condemning the move – but when later asked for further comments on the scheme he called 'abhorrent' he simply stopped replying to correspondence.
John Robins of Animal Concern Advice Line has been campaigning for licensing and policing of animal rescue centres and sanctuaries for many years.
He said:
"I want to see all animal rescue and rehoming centres brought up to a high minimum standard of animal welfare, public safety and financial accountability. Sadly a small number of rescuers get it very wrong causing animals to suffer and the public to lose trust in the whole sector.
"Some put people at risk of death by placing potentially dangerous dogs in totally unsuitable new homes. Others fail to carry out  proper home checks and risk placing animals with potential abusers. Most of the problems are caused by well-intentioned people who don't have the space, skills or finances to do things properly.
"Regretfully a few are criminals who knowingly abuse and neglect animals while conning the public and grant-giving trust funds out of money.
"It is a great pity that the many  good and trustworthy rescue centres are going to encounter a bit more red tape and expense to meet a new licencing regime but that is what it is going to take to get rid of the cowboys and criminals.
"One major problem is in finding an organisation to administer and police the licensing scheme.
"The Government wants the Scottish SPCA to run things but that would be wrong as the Scottish SPCA has more animal rescue centres than any other organisation and should not police itself.
"Police Scotland and local authorities, some of which have their own rescue kennels, have legal responsibilities for stray dogs thus rendering them unsuitable to manage the scheme.
"I suggest responsibility  be given either to the existing Animal & Plant Health Agency or to a new body created by the Scottish Government."
A bona-fide animal rescue will either be a registered Scottish charity or will otherwise let you look at its accounts.
A genuine rescue will not be selling animals for slaughter while asking people to donate to save the lives of other animals – it is not possible to do both ethically, morally or logically (how can one pig be worth saving and another pig be worth killing?).
As the Scottish consultation points to the unsuitability of convicted fraudsters handling public donations, no reputable animal rescue will have anyone who has form as a fraudster or confidence trickster taking in donations.
Hopefully a suitable arrangement can be found, but for reasons pointed out by Mr Robins and by this article, the SSPCA should not be involved in regulating an industry it itself participates in – and which has failed in its duty.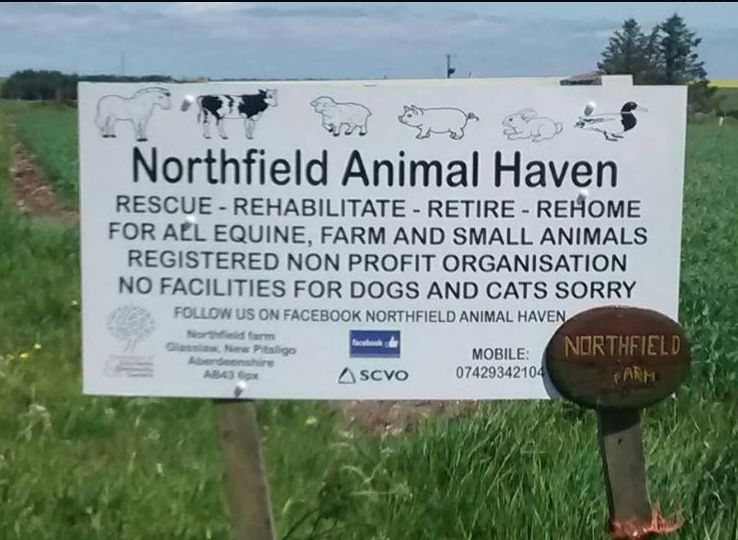 Spotlight on Northfield Animal Haven
Despite its continuing threats to close (and its threats and insinuations against its critics), Northfield Animal Haven continues to:
Seek donations, buy animals (wrong for any charity, but wrong for one so apparently short of funds).
Sell animals at Thainstone market, where many if not all will wind up slaughtered.
Here is an extract from a previous article. Despite false claims from Northfield, neither Aberdeen Voice or Suzanne Kelly (myself) have been in any way prevented from writing about the odd goings-on at this place.
Fact Recap:
That Kelly Cable is a convicted benefit fraudster [3]– this calls her honesty into question;
That Kelly Cable denied signing for a substantial loan [4]– again her honesty was thrown in doubt;
That signs and funding appeals stating 'all farm animals are rescued are misleading [5].There seem to be two Northfields – one that keeps some animals as rescues – while breeding for sale from these [6.1-3], and one that sells animals at Thainstone Market and privately where slaughter is the almost inevitable outcome [7]. This schism is condemned by many animal welfare professionals including John Robins of Animal Concern Advice Line [8].
When cornered on this issue, Kelly has made posts along the lines of 'everyone'knows that she operates a working farm and that the reason she uses pictures of animals in her appeal such as sheep and cattle that are not to be rescued is 'people have asked to see all the animals' [9]. Donors Aberdeen Voice had contact with were completely in the dark on the point, and would never have donated to money to an institution that breeds from its rescue for sales, and raises farm animals for commercial purposes.
That Cable used, without any contact or permission, images of animals she had nothing to do with for fundraising purposes – this calls transparency and honesty into question (the image on the left of an emaciated bovine is not an animal Cable was trying to rescue; it is from 2011 in the USA  [10].
That Cable has claimed to different witnesses to have disabilities and illnesses [11.1-11.4]; she has told several people these illnesses lead her to use cannabis on the farm and that alcohol and drug use by others is tolerated by her at Northfield around the 170 animals she says she cares for single-handedly. This clearly poses threats to animal welfare – and that has led to serious consequences as this article will demonstrate. This drug use should also be of serious concern to anyone using her animal assisted therapy programme.
There are allegations of cannabis sales which the authorities are aware of [12]. (As an aside, cannabis can be a very therapeutic medical boon to some. The appropriateness of seeking public donations while using/selling cannabis on a farm by a disabled woman who purports to single-handedly care for over 170 animals where neglect and deaths have occurred should raise red flags to animal welfare authorities and those concerned with public safety).
Northfield has itself posted about animals that have died 'from a broken heart' or overeating.
Northfield has also posted that Suzanne Kelly was involved in going to their farm, damaging fences, locking a pony in a food store where it ate itself to death.
A previous Northfield Facebook administrator, Fiona Manclark, was ordered to pay Suzanne Kelly £15,000 plus costs for repeated libel (Manclark had months in which to simply make an apology without facing any costs, but forced the matter to court). Ms Manclark spectacularly wrote to the court to excuse her failure to turn up, and in her letter she wrote that cannabis is routinely used at Northfield, a claim which fits in with other peoples' allegations of drug use and dealing.  While many people feel cannabis use should be legalised, many would question whether a disabled woman who claims to care for over 70 animals, some of whom have died in her care from exposure and feeding issues – and who offers animal therapy to young people – should mix cannabis with an animal welfare charity offering therapy.
Ms Cable is a convicted benefit fraudster (see past AV articles).
This all adds up to irresponsibility fiscally, operationally, and safety wise on a worrying scale.
https://aberdeenvoice.com/2016/10/northfield-animal-haven-haven-hell/
Northfield and its supporters first began to attack Aberdeen Voice and myself when we repeated a press release (the Press & Journal printed it too) merely calling for a voluntary registration scheme for shelters which would ensure animal welfare.
What Northfield will make of mandatory regulation excluding fraudsters from running animal charities remains to be seen, but whether or not the SSPCA is involved, a regulator in this sector will spell the end for any fraudsters operating animal shelter charities.
Comments enabled – see comments box below. Note, all comments will be moderated.