Old Susannah pays her respects, but is unable to maintain her silence as she takes a look around what has been happening in our vibrant and dynamic city and beyond.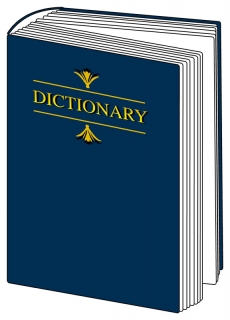 Things continue to be vibrant and dynamic this week in the Granite City.  On Friday 11 November some 4o-plus people gathered for a minute's silence to mark those who fell in war.  Robert Martin who works nearby in Golden Square told me he first started coming to Union Terrace Gardens for the traditional minute of silence a few years back.
"What better, more peaceful place is there in the heart of the City to have the minute of silence," he commented.
A gardener tried to tell the group they should be at the war memorial instead – he could not understand that we were all happier in the Denburn Valley.
For the record, this was not a celebration of nationalism, or glorification of war; it was a gesture of respect for those who lost their lives in war.  Wouldn't it be nice if we could just stop killing each other, and sort out economic and social problems another way?  Maybe that day will still come.
Then there was the enjoyable opening night at Peacock for its winter exhibition.  The 400 or so works are on show until 23 December and  are all for sale.  Alicia Bruce is offering small prints of her iconic photo portraits from the Menie Estate which had such a good reception when she exhibited at Peacock.  There are abstracts, portraits, beautiful drawings, and even one or two offerings of mine.
A quick word about litter.
During the week I asked an older man who'd dropped litter to please pick it up.  He explained (with some interesting vocabulary words which I must look up) that 'he didn't know me', 'he didn't have to' and 'I could not make him.'  It was a very impressive display indeed.
Days later I was at Sainsbury's Berryden, and groups of students (probably just over 20 people in total) had stopped by the store to get their lunch.  They had wrappers, bags, papers, serviettes, bottles and so on.  And as I waited for a bus, I saw each and every student put their trash in the trashcan near the bus stop.
I am pretty sure they were from St Machar.  My appreciation to them and the other people who do the right thing.  It's not difficult, it's not brain surgery.  It does however make a huge difference.
But whatever you were doing this week, everyone's thoughts were with one brave man who is fighting a valiant struggle of his own.  Yes, Stewart Milne's case went to the Supreme Court on Thursday.
The Press & Journal had no room for this story on the day, due to the breaking news that geothermal energy exists.  This astonishing front page special even had a picture of a volcano to illustrate it.  I had personally expected a story about a cow with a ladder on its neck, but the geothermal story did the trick, and between it and the massive ads for Milne Homes, no room remained for the little matter of our City being called to the Supreme Court.
Then, Friday, the P&J did run with a story on Milne, which leads neatly to a little definition or two.
Negotiate: (verb, Eng) to settle a conflict or disagreement by compromise.
Those of us who read the Press & Journal story will have felt sorry for Stewart Milne.  He claimed the matter could have been settled had Aberdeen City council accepted his offer of negotiation.
According to the P&J, Stewart Milne Group claimed:
"We have offered to go to independent arbitration on several occasions over a long period of time,"
Usually negotiations happen when both sides have a valid argument or case to make.  To refresh everyone's memory, the City sold land at Westhill to Mr M for far less than it was worth – the City's clever business plan was not to sell the land on the open market, but sell directly to Milne (I am sure there was a great reason).
He got a great price on the understanding the City would eventually get any sale profit.  In a really clever and not at all dodgy-looking business manoeuvre, the land moved from one arm of the vast Milne empire to the next, at a cost around £500k –apparently more than what the 11 acres cost in the first place.  This was perfectly normal, and could have happened to anyone.  Quite truthfully, Milne then indicated that there was no profit to share.
This giant poster in no way looks like a desperate advertising ploy, but it does paper over some cracks nicely.
The City and subsequent courts have disagreed with Mr Milne's logic (shocking!), and rather than enter 'negotiation' over the £1.7 million under dispute, the City decided to see the case all the way through.  Milne could have accepted the last court's verdict, but he appealed all the way to the Supreme Court.  If you've only got £60 million, then you've got to hold onto every penny these days.
The trial was televised, and although Old Susannah is no legal expert, it didn't look all that great for Stew.
Now we just have to wait for the outcome – at which point no doubt everyone's favourite football club owner will immediately give Aberdeen the £1.7 million it is owed, plus court costs.  I think an apology is also due, and hope the City are drafting one to Mr Milne for taking things this far.
This expensive litigation obviously in no way impacts on the role Mr Milne plays in ACSEF, the City and Shire's invention which is helping us out of economic chaos.  Aside from the bang-up job ACSEF has done so far for our city's shops, it's created a brilliant logo for itself, and now has a great big vibrant, dynamic mural at McCombie Court.  This giant poster in no way looks like a desperate advertising ploy, but it does paper over some cracks nicely.
In light of Stewart's logic concerning negotiation, the next time you get mugged or have your wallet snatched, don't go to the law.  Just find out who's got your money and negotiate to get some of it back.  Sorted.
Reading this story about how Stew wanted to negotiate, I wonder if I'm not having déjà vu.  This sense comes from the P&J article some time back, when Milne and everyone's favourite forum, ACSEF, were taking over Peacock Visual Art's project and turning it into the great City Garden Scheme.
Just before the final, decisive and divisive voting on the project took place, ACSEF / Milne said that Peacock had been offered some kind of 11th hour alternative, but were unwilling to strike a deal.  Of course if you read the full story, you would have eventually discovered Peacock said 'we were never contacted about any deal.'
I hope in future any Peacock person, Aberdeen City legal rep, etc. will just 'negotiate' when Stewart wants something – it will save the taxpayer lots of money to just go along with him from the start.
In fact, when I think of Loirston Loch, the Triple Kirks glass box scheme, Pittodrie and so on, I wonder if we haven't just started to say yes to him already.
Geography: (noun) study of terrain, locations, types of environments and areas.
If you are out there, Pete Leonard, Director of Housing, perhaps you might consider a geography lesson or two.  Pete insists Tullos Hill is 'urban'.  The hill is next to all the lovely industrial estates which have helped make Aberdeen the profitable centre of the universe it is, but the hill just isn't all that 'urban'.  It's covered with plants, grasses, wildlife, pre-historic cairns and so on.
Here in Aberdeen, there is a complete separation of contractors and councillors
On the word of Mr Leonard, I went to Tullos Hill the other day assuming it had been urbanised.   I looked for fast food, a coffee or a monorail ride, but there was nothing of the kind to be found.
It struck me that Ms Malone (who has lately been very, very quiet) might want to look for a new initiative to push. Perhaps if she abandoned the 'tree for every citizen' scheme and maybe had 'a monolith for every citizen' and/or 'monorail for every citizen' scheme, it might increase her popularity.  As I hear it, an improvement in her popularity stakes is currently the only possible direction.
Aside from Tullos, other urban areas in our city are easy to recognise by the well-maintained roads and footpaths, the general cleanliness, the complete lack of any crime, and all the many open local shops.
Corruption: (noun, English) a state of dishonesty, lack of integrity, self-interested behaviour of a person or body in a position of trust.
Edinburgh has faced accusations of council corruption. ("At least it couldn't happen in Aberdeen!" I can practically hear you say.)
For openers, according to the BBC, the hospitality records are incomplete. ( This contrasts with our city's up-to-date, perfectly set out, fully inclusive records which seem to indicate some councillors went to absolutely no events whatsoever in 2009 and or 2010).  But that's the least of Edinburgh's problems.
Edinburgh's councillors are in the firing line for 'possible fraud and serious wrongdoing' with regard to building works and property.
Audit Scotland could not decide if the city was just a wee bit disorganised, or if there was a whiff of corruption
It also looks like a city councillor had a holiday paid for by a contractor.  Here in Aberdeen, there is a complete separation of contractors and councillors.  In those rare occasions when a councillor is somehow connected to a contractor, then they stay well out of any possible conflict situations.
Some years ago we had our own little trouble with Audit Scotland, you may remember.
They had a few uncertainties after a detailed investigation of our city's property selling activities.  There were questions as to why so many properties were being sold below value.  Audit Scotland did tell the city to stop selling property at knock-down prices, and otherwise pay attention to details – like who is actually buying your property and what it should sell for.  In the end, Audit Scotland could not decide if the city was just a wee bit disorganised, or if there was a whiff of corruption.  In the end, they invited our local police to look into the issues.
After a completely thorough, detailed investigation, the police found nothing untoward.  Old Susannah is not sure when the investigation was conducted.  Then again, I'm not sure when exactly Stewart Milne Group started advertising on police cars, either.
Next week:  hopefully a Milne court and FOI case update; a fond look back at the careers of John Stewart and Neil Fletcher, who are not going to run for re-election in May.
Stop press:  Christmas Gift Solution:  Tired of the usual old boring gifts – the handbag-sized bottle of vodka, the city council carriage clock or branded pen?  Look no further for your gift requirements:  The City is selling photo prints of its greatest moments.  Rather than taking a picture of St Nicholas House or the ACSEF logo yourself to make a welcome gift for a loved one, just go to the City's website.
What is the most popular subject on sale?  Why the Lord Provost of course!  There are only about 750 photos of him in action this year but fret not: there are two other years of Lord Provost photos as well.  Make a lovely print on canvas, or can be sent to an artist to create a portrait in oils.  I just might buy a photo of the Lord Provost handing over a gift and turn it into a mug, a mug for some reasons being the first thing that springs to mind.
See: http://aberdeencitycouncil.newsprints.co.uk/
Stop press 2:  there will be a further extension for getting your entries in for the Union Terrace Gardens art competition  – more news soon!