It's back to business for convicted sex-offender Aberdeen City Councillor Alan Donnelly. His suspension from his role as a councillor ends 3rd of March. Suzanne Kelly writes.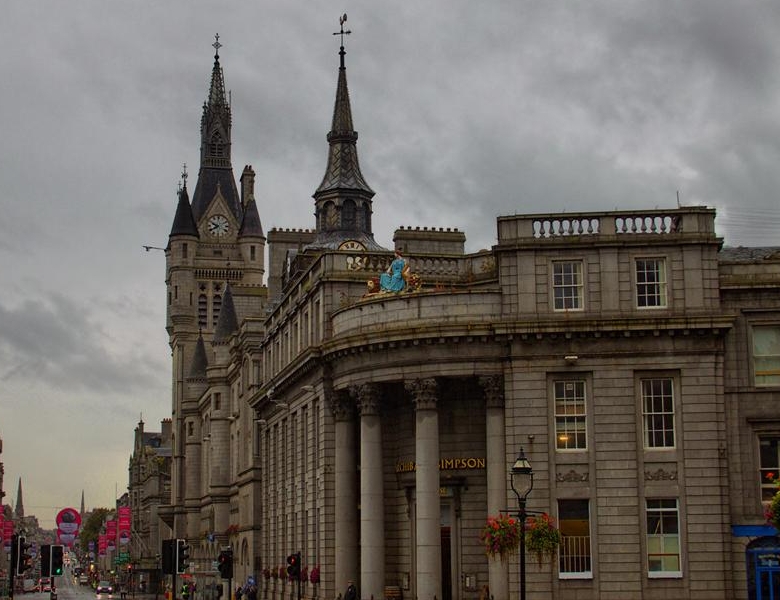 Alan Donnelly was convicted in December 2019 for a November 2018 sexual assault on a young male waiter while attending a civic function in his capacity as councillor
He was given interim suspensions on full pay before a Standards Commission for Scotland hearing was held which allowed him to continue as a councillor.
In November 2020, two years after the assault, Standards declared that a further four month suspension was all the stricture required.
Standards justified their decision saying Donnelly was cooperative, had no previous referral to Standards, and had not received a custodial sentence. The Standards hearing panel could have removed him had they chosen.
Donnelly's first hearing date was postponed on health grounds His attempt to likewise put off his November 2020 hearing failed.
Perhaps not even Standards could justify another postponement on revelation that Donnelly had enjoyed several holidays while suspended.
In response to the hugely unpopular decision, a formal complaint was made to Ethics Standards in Public Life. Ethics' role had been to issue a report to Standards before any hearing could be set.
The complainant asked:
Why did it take Ethics until June 2020, six months after Donnelly's conviction, to issue a report?
Why did Ethics decide not to give the victim an opportunity to make a statement?
Does Ethics took sexual assault seriously?
Ethics found its officers acted properly. There is no avenue for appeal.
Ethics claims it had to determine whether Donnelly was perceived as being a councillor when attacking the young man at a social function.
Donnelly is expected at a crucial council budget meeting
Donnelly's city council register of interests clearly reflected he attended in place of Councillor Lumsden.
Instead, Ethics waited weeks to hear what the venue managers thought.
ACC Councillor Jennifer Stewart was quoted in the local press saying the sexual assault 'didn't sound too bad'. The victim could have been approached for comment, but they were excluded from proceedings.
During its investigation, Ethics was so deluged with complaints about Donnelly it refused to hear anything further.
Had they not shut the public out, they might have learned of a 2001 incident.
While in an ACC social work post, Donnelly reportedly took a sex offender to a bar against rules and was disciplined for it. Standards might not have concluded Donnelly's improper conduct was a 'one off' had this information been presented.
Apparently one sexual assault on its own is not deemed sufficient to stop someone serving as a councillor.
On the 10th of March, Donnelly is expected at a crucial council budget meeting. The meeting was originally set for March 3rd – the final day of Donnelly's period of suspension.
However, council business manager Ryan Houghton arranged a postponement, ostensibly relating to central government's imminent budget announcement.
Donnelly is expected to vote with the reigning Labour/Tory coalition just as he did in 2020 in a meeting that took place the day before his suspension.
Donnelly was a Tory and part of said coalition until he went 'independent' coinciding with the sexual assault conviction.
The Labour councillors in this unholy alliance are suspended from the party for defying orders and aligning with Tories. To say that Aberdonians are looking forward to the May 2022 elections is an understatement.
Comments enabled – see comments box below. Note, all comments will be moderated.