David Milne issued a video last night explaining what is wrong with Trump's plans for Menie, He talked to Suzanne Kelly about the video and the vote.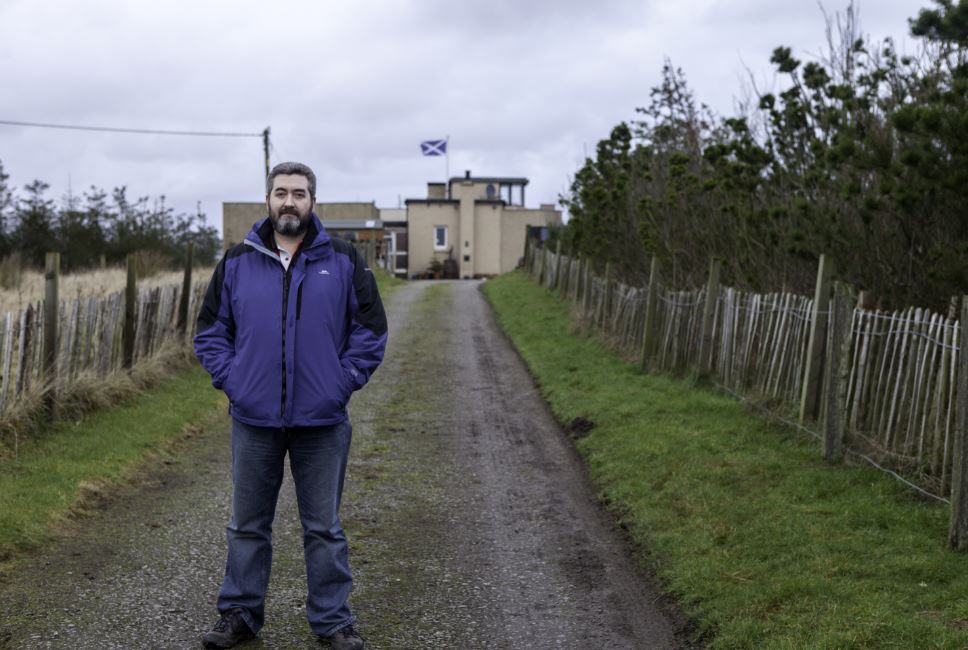 Campaigner, Menie Resident, and published author, David Milne released a video last night explaining all the reasons Aberdeenshire Council should not vote to approve further development of the Menie Estate.
The plans go before Aberdeenshire council this week.
From his former coastguard cottage home, David Milne gets a daily view of the Trump International Golf Links Scotland parking lot.
Most of the time – it is sparsely used. People are not coming here in droves to golf and stimulate the economy, whatever promises were made for the elitist course, where a round can set you back £200.
Many residents, ecologists and environmentalists are still reeling from recent revelations that the SSSIs at Menie – a moving sand dune system unique to Great Britain – was destroyed despite Trump's promises it was fine.
An environmental clerk of works and a group, MEMAG, were meant to ensure the SSSIs were protected – despite assurances from Aberdeenshire Council Planning and MEMAG (disbanded by Trump unilaterally) the dunes and their ecosystems were fine, they are now permanently damaged.
Even recently George Sorial, an officer of the Trump company, claimed the dunes were '95% untouched.' This serious breach alone should stop the council proceeding: the deveoper simply cannot be trusted.
Mr Milne described a number of flaws in the plan:- lack of suitable infrastructure, inability of the current roads to handle 550 new homeowners and their cars, and the fact that the first Trump golf course failed to bring anything near the projected financial benefits were among those flaws.
Watch the video here:
Donald Trump Jr previously said that Russian money was involved in many Trump projects. The council's Planning department deny that they have any responsibility to be concerned about potential money laundering.
When confronted some years back with irrefutable proof Mr Trump is associated with organised crime figures, Planning accused Aberdeen Voice of 'slandering' the developer (it is not slander or libel if it is true).
On Thursday 26 September the council will vote on whether or not to let Trump build 550 more homes. Menie would never be the same again.
Comments enabled – see comments box below. Note, all comments will be moderated.