Morrissey at Aberdeen BGHE Arena, 16 February 2018. Review and pictures by Craig Chisholm.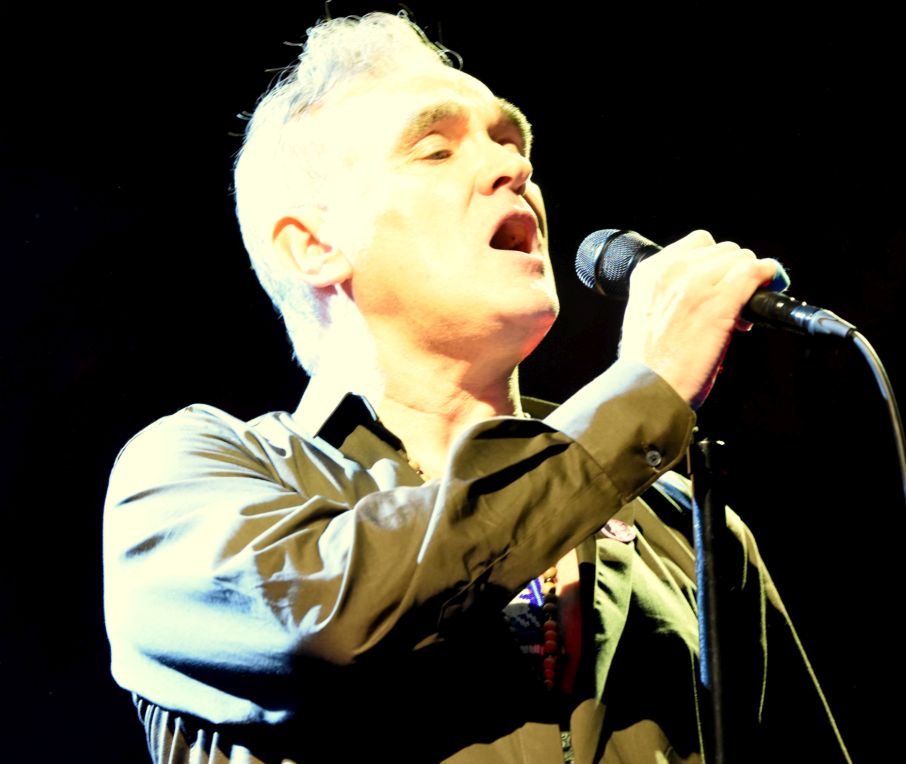 It may be hard to believe but the Aberdeen Exhibition Centre has actually a place in rock n' roll folklore for both Morrissey and David Bowie fans.
It was here, over 20 years ago that the ex-Smiths frontman was due to support the late Thin White Duke on tour but, mysteriously, walked out mere minutes before he was due on stage leaving his band, Bowie and his fans in the lurch.
As to the whys and whats of this action we might never know but here, over two decades later, amends are finally made to fans as he eventually makes the AECC stage in triumphant, if not also intriguing, fashion.
There's no chance of support bands doing a runner on this occasion as there isn't one. Instead the 3000 strong crowd are treated to a half hour video of Morrisey's favourite bands and old film footage.
In between the Morrissey favourites such as the New York Dolls, Sex Pistols, Ramones and 60s girl groups is footage of Russian, faux-lesbian, Eurovision winners Tatu performing The Smiths classic 'How Soon Is Now?' on Top of The Tops. This is the sort of intriguing but contrary thing that his fans have come to expect of Morrissey over the years.
At the end of the video, at exactly 9pm, Morrissey and band walk onto the stage. Opening with a cover version of Elvis Presley's 'You'll be Gone' they then proceed to power through a 22 song set that lasts nearly 2 hours.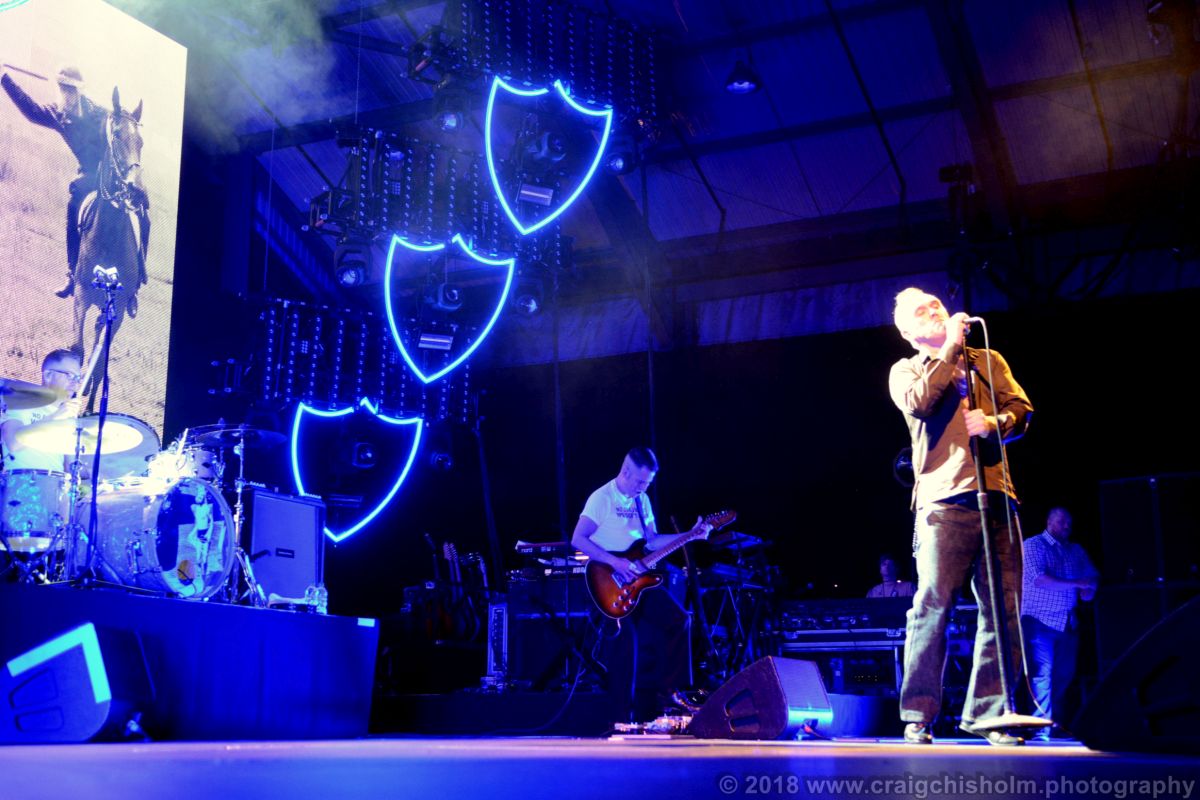 The stage is lit by lights in the shape of shields as the backdrop displays footage of recurring Morrisey themes – 60s B&W groups, old film stars, an erotic pulp fiction novel, a bullfighter during, obviously, 'The Bullfighter Dies', and footage of police brutality during 'Who Will Protect Us From The Police?' .
He delights his long time fans by playing a couple of tracks by his former band The Smiths – 'I Started Something I Couldn't Finish' is played early on, as is 'How Soon Is Now?'.
But that's all – five songs into the set and he has already abandoned any attempt at crowd pleasing and living off nostalgia.
Instead, latest album 'Low In High School' makes up the bulk of the show with no less than nine of its twelve tracks given an airing. Three of these tracks – 'Israel', 'I Bury The Living' and 'The Girl From Tel Aviv' are being performed for their first time ever to a live audience.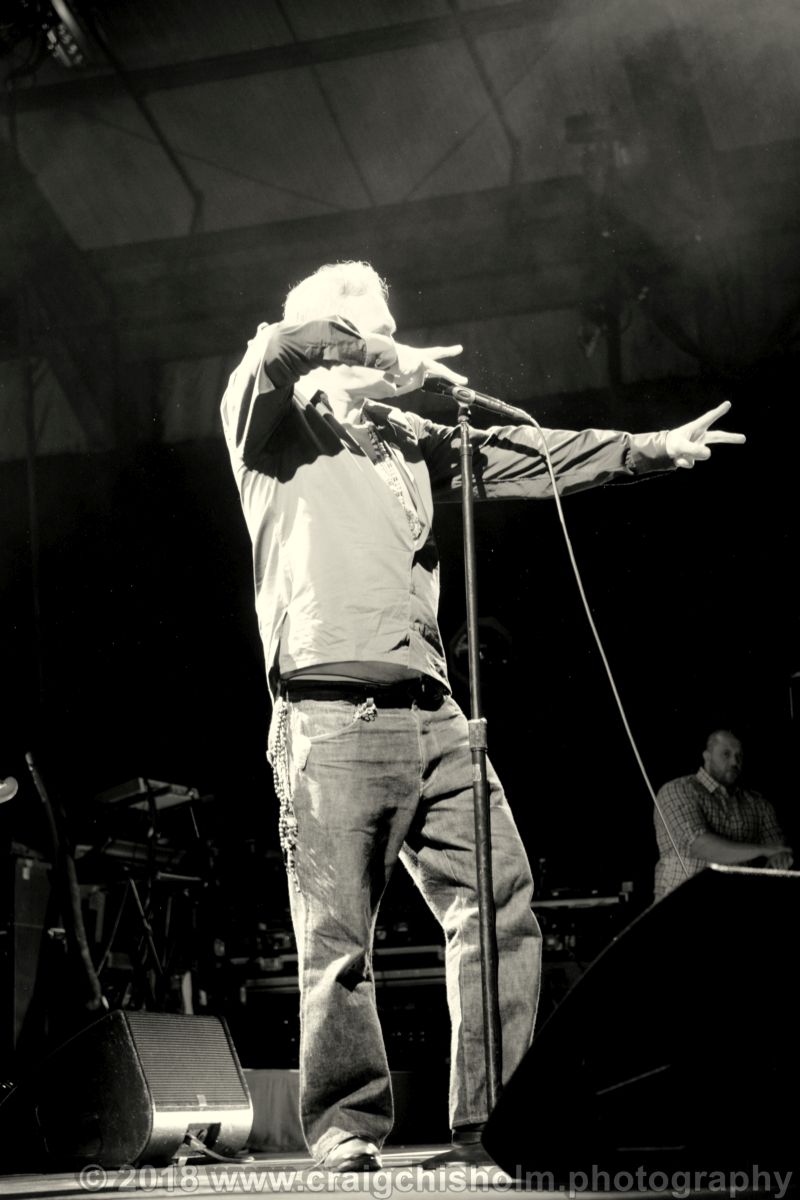 In another contrary Morrissey move he plays a cover version of The Pretenders' 'Back In The Chain Gang'.
The crowd are noticeably more subdued during some of the deeper cuts from 'Low In High School' but this gives everyone a chance to listen to Morrissey and to appreciate his voice – it has matured into a warm and luxurious sound, somewhat underrated in the pantheon of great rock vocalists.
Also, it's a chance to listen to his band – tight and musically together throughout the set. Clad in white t-shirts that with 'No one likes us, we don't care' emblazoned on them, it's the sort of message that Morrissey revels in and pretty much defines his entire ethos.
More than an hour and a half after starting, the main set ends with the band walking off stage in a haze of smoke to rapturous applause.
They return for a triumphant encore of Morrissey solo classics 'Everyday is like Sunday' and 'Irish Blood, English Heart'.
Overall, it's an intriguing set that should have left the real fans happy. The lack of Smiths classics and early Morrissey singles may not have pleased the more casual fans but, ultimately, it's never been his style to play to the crowd and take the easy option.