Mike Shepherd reviews Duncan Harley's 'The A-Z Of Curious Aberdeenshire: Strange Stories of Mysteries, Crimes and Eccentrics'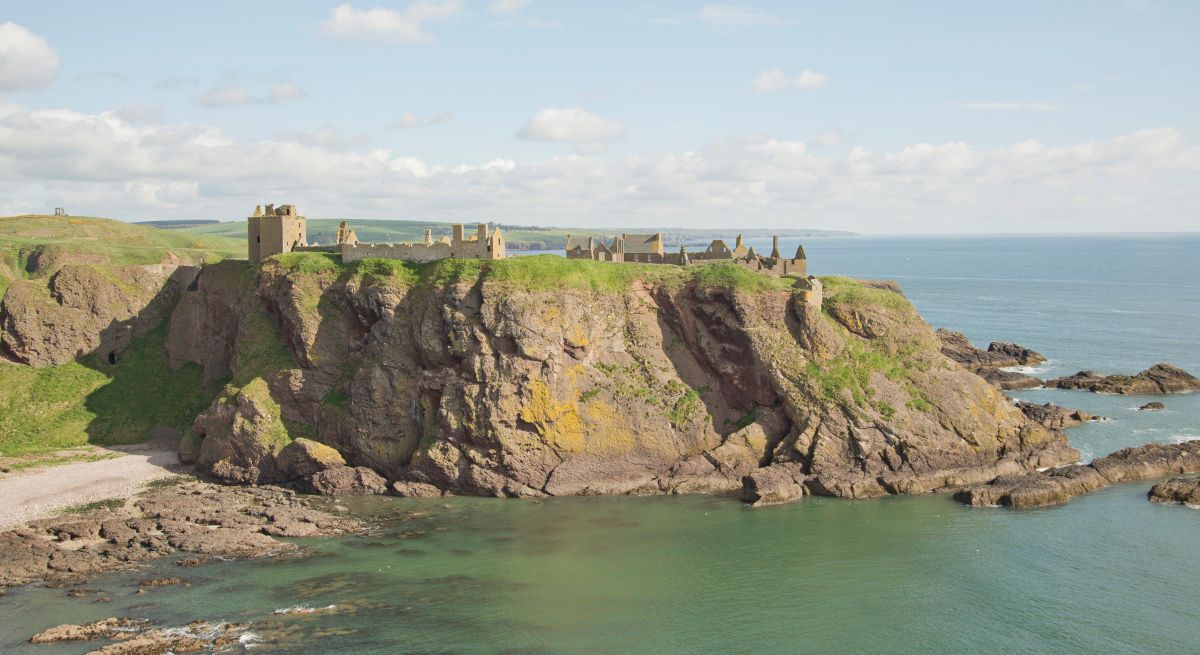 Tucked out of the way in the far reaches of the land, behold Aberdeenshire, a place that can boast the forlorn reputation of being largely unknown to the population at large. Edinburgh yes; Glasgow yes; and lots of tourists nip up the west coast of Scotland, but Aberdeenshire?
If the area registers at all in the national consciousness, it's a vague awareness of something to do with North Sea oil, whisky, farming and a bit of fishing.
Otherwise nothing much ever seems to have happened there.
Then along comes Duncan Harley's new book to challenge these perceptions. Much in the way of odd and curious things did indeed take place in that north-eastern corner and the world hadn't known about it until now.
The book follows an alphabetic format starting with A for Aberdeenshire Art and ending up with Z for Zeppelins. Now that last section I found the most curious. During the First World War a German bombing raid went astray as the Zeppelin got lost somewhere over Aberdeenshire.
As Duncan notes:
'Wildly off course and completely disoriented, the L20's sixteen-strong crew flew inland, bombing Craig Castle at Lumsden before overflying Kintore, Old Rayne and Insch, where they dropped bombs and a flare on a field at Hill of Flinder Farm, Mill of Knockenbaird and nearby Freefield House were also targeted. Amazingly though, there were no casualties and next day, curious locals went in search of souvenirs in the form of bomb fragments.'
Crazy or what? – yet fairly typical of Duncan's fascinating book. Here's how it came about. Duncan was asked by the History Press to write the book.
They had been aware of his articles in Leopard magazine, now subsumed into the Scottish Field. Duncan is a known wordsmith having worked for a time on a newspaper before turning to freelance writing. He has also contributed to the Aberdeen Voice which as he writes in the introduction deserves special recognition for their support.
To whet your appetite here's some more curiosities that you might want to read more about in Duncan's book:
– Buffalo Bill's trip to Peterhead and Fraserburgh with his Wild West Show.
– How the Beatles, then the Silver Beetles, were nearly wiped out in a car crash on the road to Fraserburgh.
– The German spies who landed at Crovie during the Second World War.
– The royal wee… Queen Victoria's toilet at Ballater. And on a similar theme – how a German U-Boat was sunk by its toilet near Cruden Bay.
– The Stonehaven Railway Riot in 1848 during the construction of the line to Aberdeen when over 200 navvies rampaged around the town.
This and so much more – an alphabet soup for the curious. Highly recommended – The A-Z of Curious Aberdeenshire is on sale in bookshops around Aberdeen and the Whisky Shop in Inverurie – where signed copies are to be had. Do have a look.
Mike Shepherd.