Duncan Harley reviews Aladdin @ His Majesty's Theatre, Aberdeen.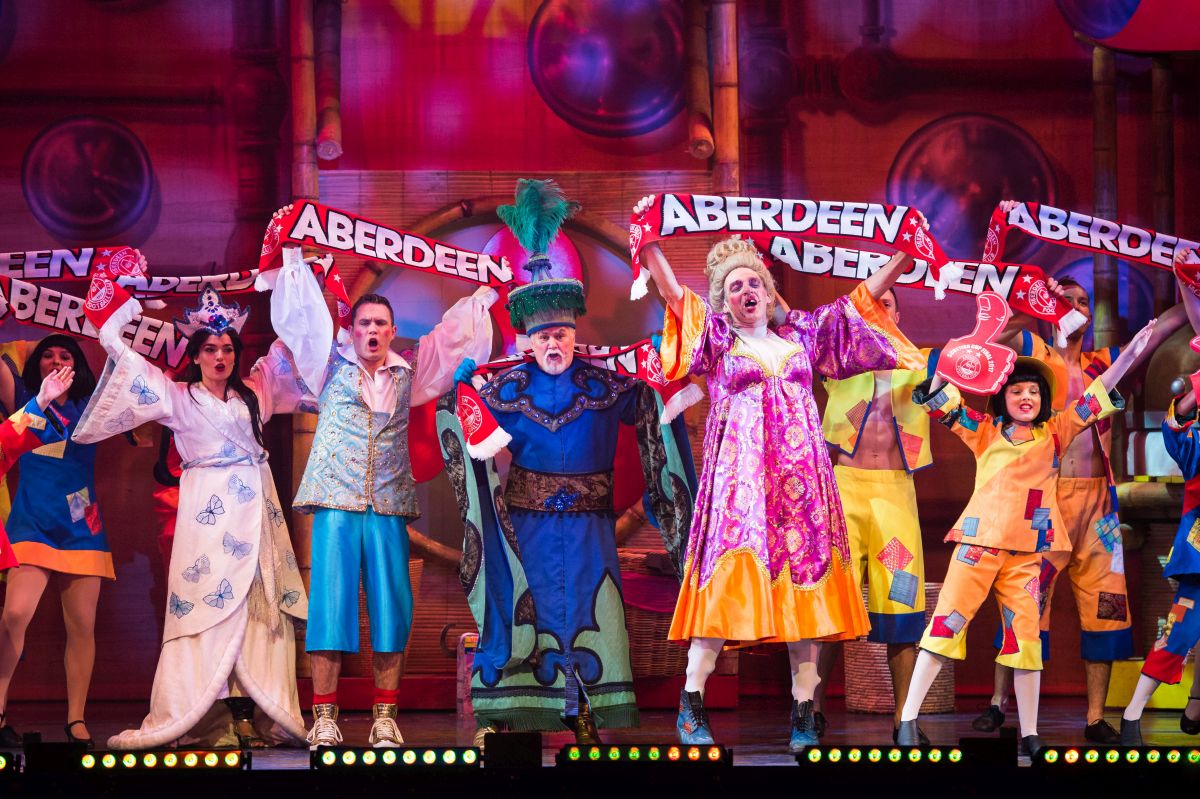 Following a thrilling, but ultimately unsuccessful, swordfight arch-villain Abanazar is thrown upon the mercy of the audience.
"What shall we do with him now?" cries Widow Twankey.
A young voice from the front stalls cries out "Kill him! Chop off his head."
Quick as a flash, Twankey replies "We can do pretty much anything in Panto, but the one thing we can't do is kill Jimmy Osmond."
Indeed, the Christmas Pantomime at His Majesty's Theatre delivers everything from death defying stunts to innuendo laden humour and, of course, gloriously costumed entertainment suitable for children of all ages.
As the undoubted star of the show, Jimmy Osmond's Abanazar exudes a suitable mixture of evil and cunning as he schemes to steal Aladdin's magic lamp before, in the second act, delivering a stunning medley of familiar Osmond 70's classics. As the show progressed the US born star dipped a brave tongue into the Doric, endured several inevitable references to his 'Long-haired lover from Liverpool' 1972 hit and generally endeared himself to the audience.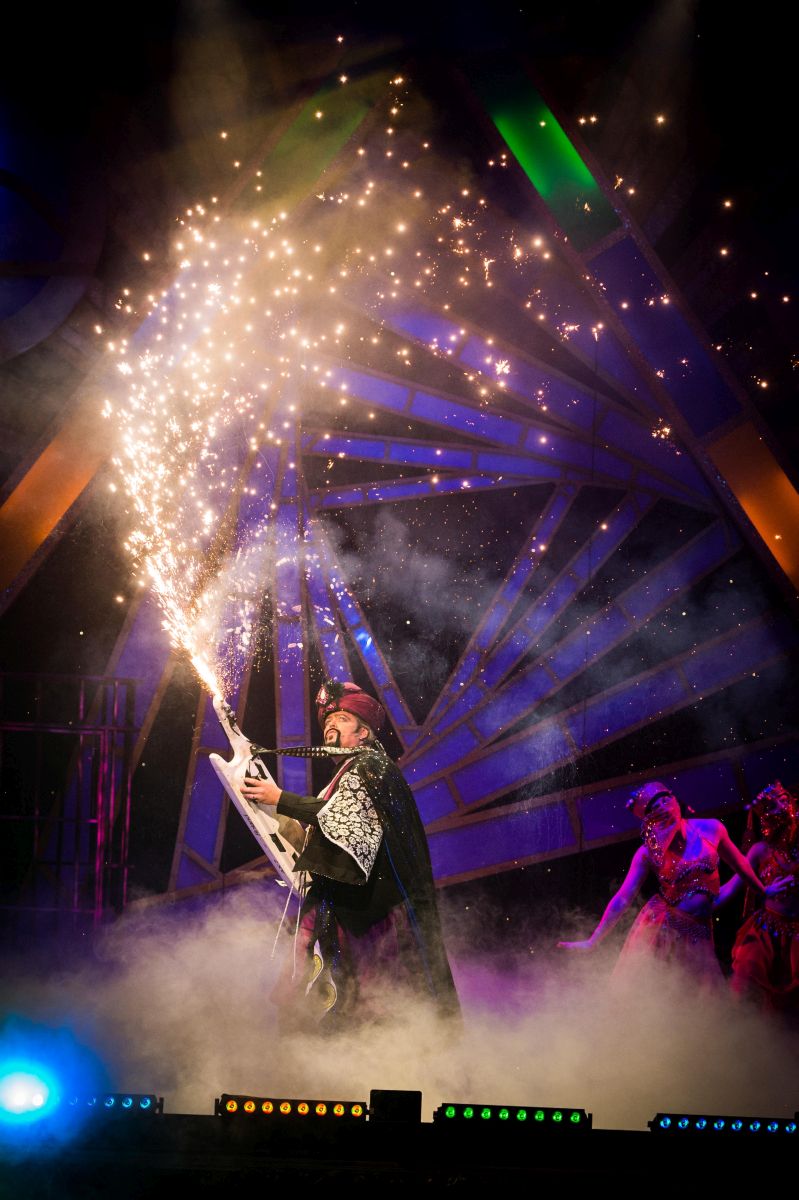 There were flying carpets galore, an impressive Bush-of-Truth stunt, a flying Jordan Young and, perhaps surprisingly, an ethereal appearance – as the Voice of the Genie – by Elaine C. Smith.
Costumes of course are at the core of Panto and although Alan McHugh's Dame Twankey outfits outshone most in that department, Emperor Ming's jewel-laden headgear really took the biscuit for ponderosity. Indeed, it's a wonder that Billy Riddoch's head remained upon his shoulders throughout the performance.
Irreverent humour is of course the mainstay of any Aberdeen Panto and inevitably both Trump and the Scottish Parliament took a bashing. The Trump reference took the form of a not-so subtle 'trouser cough'.
As for 'Hollyrude', well it would be unfair of me to give away the punch-line but let's just say that it involves the Bush-of-Truth.
Special effects are to the fore in this production and the overall entertainment quotient is a massive 5 stars.
Add in Jordan Young's Aladdin on the Ladder sketch and a few comedic references to Echt, Tillydrone, Mintlaw, Balnagask, Ellon, Buchan, Tarves and Oldmeldrum and you have a winning combination of belly-laughs and completely splendid entertainment. Indeed, at the end of the night, there wasn't a dry eye in the house and for all the right reasons.
I did wonder why Inverurie failed to get a mention though.
With the pupils of Aberdeen Academy of Dance, written by Alan McHugh and directed by Tony Cownie, Aladdin plays at HMT Aberdeen until January 7th.