With thanks to Yvette Rayner, PR Account Manager, Frasermedia Ltd.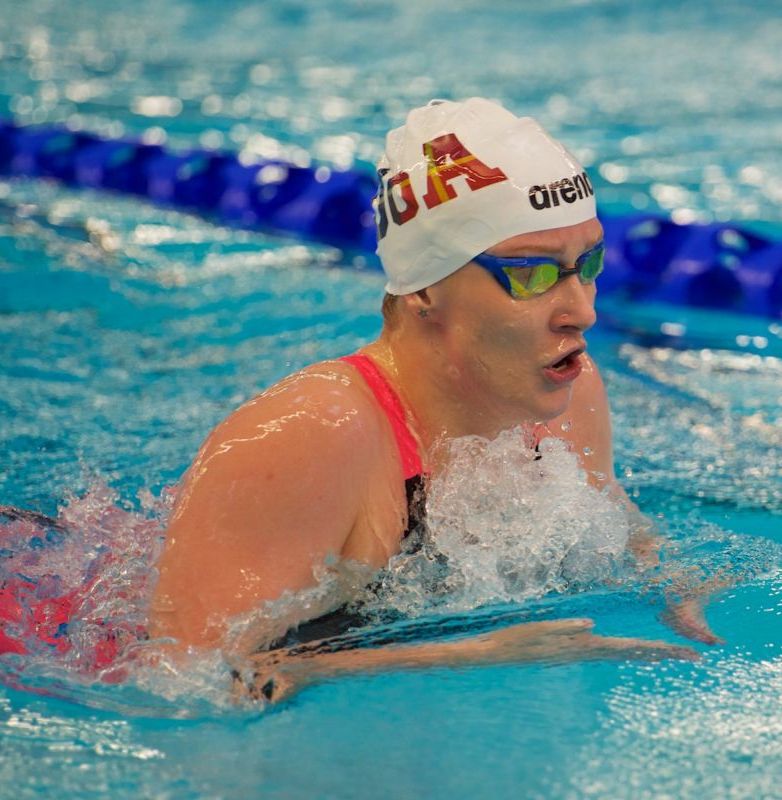 Aberdeen's performance swimming team is celebrating after an impressive end of season medal haul, leading to 14 swimmers being called onto national squads.
The University of Aberdeen Performance Swimming (UOAPS), led by Olympic, World, European and Commonwealth Games coach Patrick Miley, is a partnership between Aberdeen Sports Village, Aberdeen City Council, Scottish Swimming and the University of Aberdeen and seven of the city's swimming clubs.
The ambitious programme, which was established to build on the city's previous success with David Carry, Robbie Renwick and Hannah Miley, has seen early results, with swimmers bringing home an unprecedented collection of 12 medals at this year's British Summer Championships.
In previous years, only a few swimmers from Aberdeen have qualified to be invited to the important end of season event, which invites swimmers ranked in the top 24 in their event. However, in July, 30 athletes from UOAPS headed to Sheffield. The successful squad included swimmers as young as 13, with an impressive podium display of three golds, three silvers, and six bronze medals.
Rosie Morgan, 14, of Aberdeen won her first gold medal at the UK-wide competition, while fellow Aberdonian, Gaia Alcaras, 15, took home one gold, one silver and one bronze medal.
As a result of this season's success, 14 swimmers from Aberdeen have been invited to join the Scottish national squads, which will result in additional training and support for the potential champions.
Joining the 2017/18 Scottish national squad, which was announced this week, will be UOAPS swimmers Orla Adams, Fraser Agnew, Gaia Alcaras, Andrew Arthur, Thomas Beeley, Caroline McIntosh, Hannah Miley, Rosie Morgan, Connor Morrison, Yasmin Perry, Rebecca Reid, Anya Slessor, Jessica Thomson and Cameron Travis.
Mr Miley said:
"After just a few months, we have seen a tremendous change in the swimmers, resulting in much deserved medal wins. Taking 30 swimmers along to the championships for the first time made a real difference, as we had a fantastic team spirit, which really adds to the confidence of each individual performer.
"The swimmers have been training really hard, and everyone could feel the confidence growing with each new Aberdeen medal in Sheffield. We have been working on detailed training programmes, with every swimmer dedicating themselves to improving their performance. We have focused on a culture of success, and it was wonderful to see the results of our hard work on the podium at one of the most important meets in the country."
Duncan Sinclair, CEO for ASV, said:
"The UOAPS programme has high ambitions, and it is working. Aberdeen was very well represented in Sheffield, and the outstanding medal haul is something to be proud of. Having a group of people dedicated to developing the very best athletes is a real benefit to the city and we hope to see this success continue into the next season.
"The aim of UOAPS is to produce the best, and with 14 young people representing Aberdeen in the Scottish national squads, and look forward to competing at Commonwealth and Olympic level, the programme is more than meeting its objectives."
Councillor Jenny Laing, leader of Aberdeen City Council, said:
"Aberdeen City Council has made a significant investment in high performance swimming to help ensure that elite talent stays and is nurtured within the city. It is hugely encouraging to see that investment paying off at such an early stage with the team's successful performance at the British Summer Championships. I am sure that this is just the beginning of what we and our partners hope will be an amazing success story in establishing Aberdeen as a major centre for elite swimming."
University of Aberdeen Principal, Professor Sir Ian Diamond, said:
"The team's performance at the British Summer Championships demonstrates the level of talent we are developing here in Aberdeen as part of this ambitious programme.
"Their impressive medal tally is not only a testament to the swimmers themselves, but to the dedicated coaching staff headed by Patrick Miley. On this form I expect the team to enjoy continued success, and I wish them all the best for the season ahead."
Medal winners:
Gaia Alcaras, 15, gold, women's open 400m IM; silver, women's open 200m IM; bronze, women's open 100m butterfly
Orla Adams, 22, bronze, women's open 400m IM; bronze, women's open 200m breaststroke
Kirsty Simpson, 21, silver, women's open 100m backstroke
Thomas Beeley, 18, gold, men's open 200m butterfly; bronze, men's open 100m butterfly
Yasmin Perry, 16, bronze, women's open 50m butterfly (16 yrs)
Connor Morrison, 20, silver, men's MC 100m breaststroke
Aberdeen Performance A team, bronze, women's 17 years/over 4 x 200m free team
Rosie Morgan, 14, gold, women's open 100m free
Comments enabled – see comments box below. Note, all comments will be moderated.