With thanks to Clare Scott, Communications Consultant, CJS Communication & Marketing.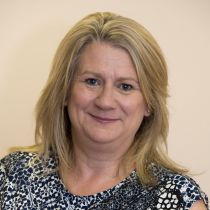 A local family charity has received a two-year pledge of support from the Aberdeen branch of Rathbones, a leading investment management company.
Home-Start Aberdeen has recently benefited from a £5,000 donation towards its work with vulnerable families in 2017. This donation will be repeated in 2018 after the scheme was selected by the Rathbones Aberdeen as its nominated charity.
Employees from Rathbones also plan to augment the initial donation by getting involved with additional fundraising activities over the next 24 months.
Meera Dennis, investment director at Rathbones said:
"We are aware of the work that Home-Start Aberdeen does to support families in our local communities, who may be struggling as a result of various challenges and circumstances beyond their control.
"The cause resonated with many of our team members and we are looking forward to deepening our involvement with Home-Start Aberdeen – and our understanding of their various support services – over the coming period."
The support from Rathbones comes at a pivotal point in Home-Start Aberdeen's history; the charity is currently celebrating 30 years of support for families in the city, however it faces the challenge of a growing waiting list.
Georgette Cobban (pictured), Home-Start Aberdeen's scheme manager said:
"This new pledge of two years of support from Rathbones is incredibly welcome and very much appreciated.
"Home-Start Aberdeen currently has over 100 volunteers, who are working with more families than ever before, but we still desperately need to recruit and train more. Our third volunteer preparation course of the year is set to take place in August. The amount donated by Rathbones will enable us to deliver this crucial training with a view to helping families on our waiting list as soon as possible."
Home-Start Aberdeen supports around 220 families and 360 children each year and is one of the largest Home-Start schemes in the UK. Its trained volunteers work with referred families to help them access relevant health and welfare services, manage family budgets and nutrition, engage with their communities and enjoy family life again.
Further information is available at www.homestartaberdeen.org.uk.
Comments enabled – see comments box below. Note, all comments will be moderated.