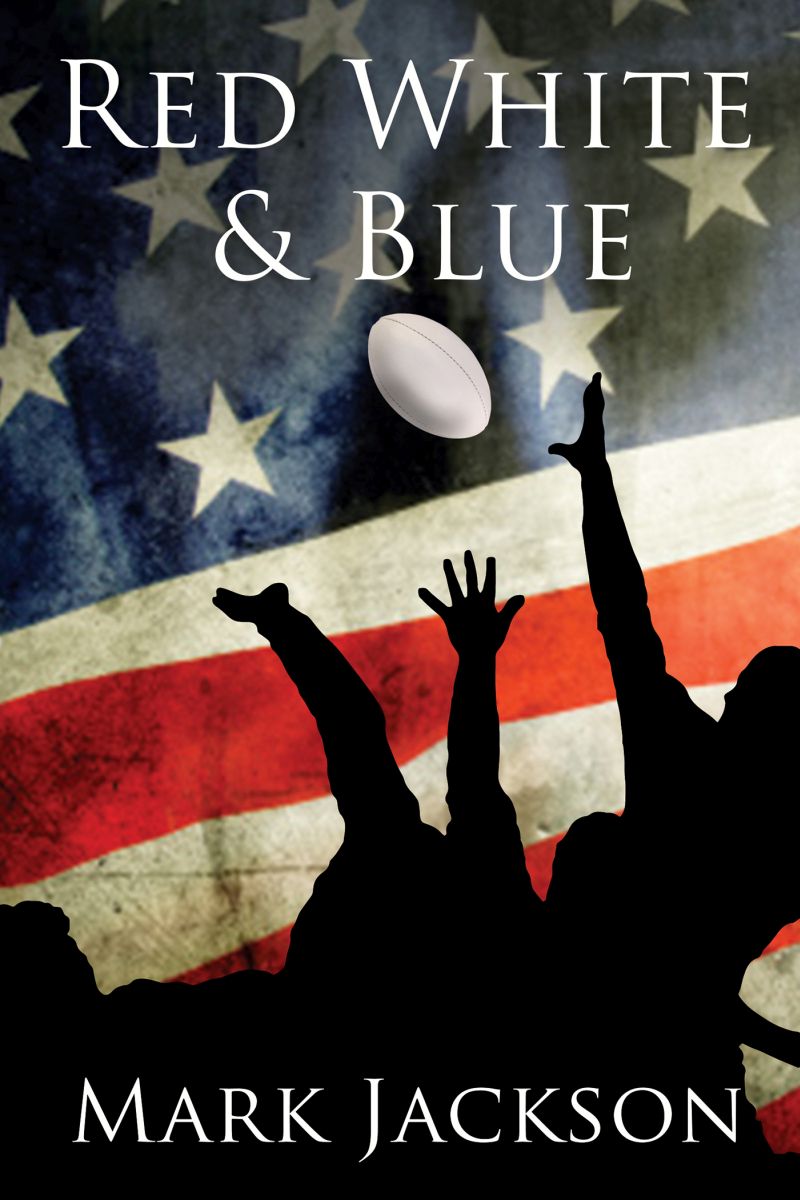 Duncan Harley reviews Mark Jackson's Red White and Blue.
Mark Jackson's take on the beautiful game, of rugby, is a welcome distraction from that stereotypical play on sweating giants in short shorts which generally populates the sporting-fiction bookshelf.
Set against a backdrop of rarefied privilege in the lead up to the 1924 Paris Olympiad the story follows American student Jack Morgan as, on the trail of burning ambition, he vows to secure selection for the US Olympic team. Along the way he must pick up a Rugby Blue, bag the girl of his dreams and, of course, win that Gold.
Following a meeting at Stamford University, during which he accepts the challenge "Climb that Everest and perchance other mountains may be scaled", he secures a scholarship at Oxford and sets off on his quest.
Morgan is young, wealthy and gifted. When he arrives at Oxford in 1923, he is paired, by the sniffy College porter, with new room-mate Saul Warburg.
"What are you here for?" asked Morgan
"Isn't it obvious? Law. It's the Inns of Court for Saul Warburg QC. You?" replied Saul.
"Get my degree and win a Blue."
"Ah, the odd-shaped ball."
"It's the Great Game," countered Morgan.
As if the odds were not already sufficiently stacked against him, Jack soon sets sights on the beautiful Rose. She, an 'English Rose', is of course none other than the Varsity team captain's 'girl'; and his quest for that coveted Oxford Blue appears to be already in jeopardy.
The setting, in a 1920's privileged England, echoes realism and while the Red White and Blue storyline is strong, character development is perhaps not so. Heading towards the last page there were still unanswered questions regarding the main character. Additionally, the historical-political context outwith the narrow confine of the international rugby world seemed sparse.
Staccato dialogue inhabits these chapters and a perceptible spectre of a Spillane-like Mike Hammer, minus the whisky-swilling-machismo, hummed along in the background. Indeed the upbeat and sometimes stirring rugby commentary raises suspicion that author Mark Jackson, a newspaperman, was perhaps in some previous life a sports-commentator.
Hopefully this powerful foray into the rainbow world of Varsity conflict is just the first of a long series which will see the mighty Morgan's sporting career flourish. Perhaps in part two we might hear of his exploits in introducing both the odd-shaped-ball and Jesse Owens to the Berlin Olympiad.
Red White and Blue (163pp) is published by Matador at £8.99
ISBN: 9781785892851
First published in the May Edition of Leopard Magazine – A magazine which celebrates the people, the culture and the places of North-east Scotland