Alabama 3 perform another sell out gig at The Lemon Tree. Craig Chisholm reviews.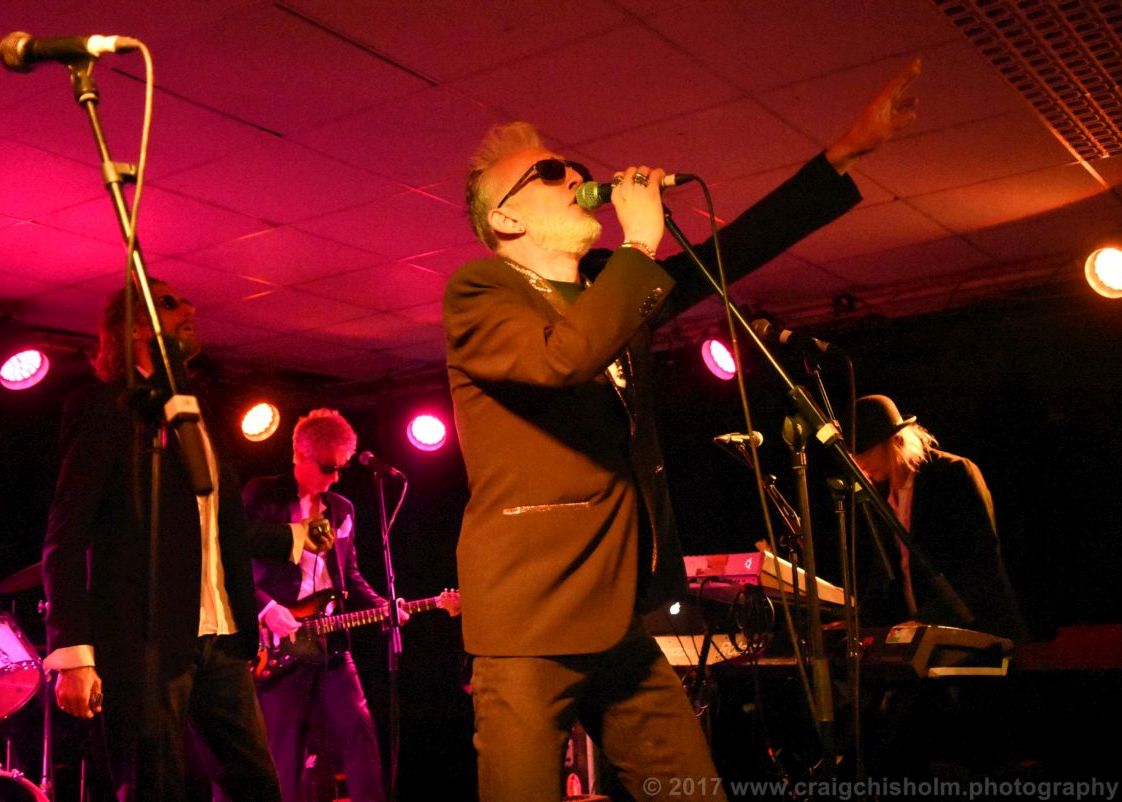 Many casual music fans may not know much about Alabama 3 apart from 'Woke Up This Morning', their theme tune to iconic TV series The Sopranos or from seeing their name on numerous festivals bills, from Rockness to Wizard and Belladrum to T in The Park, but for their die-hard fanbase they provide a near religious fervour which was evident in their performance at The Lemon Tree.
The band provided the sell-out crowd an entertaining 17 song set in support of their latest album, the minimalistically titled 'Blues'.
But blues doesn't even scratch the surface of the bands musical style – gospel, country, acid house, spoken word, rock and electronica are some of the genres that they touch upon over their 21 year, 12 album career.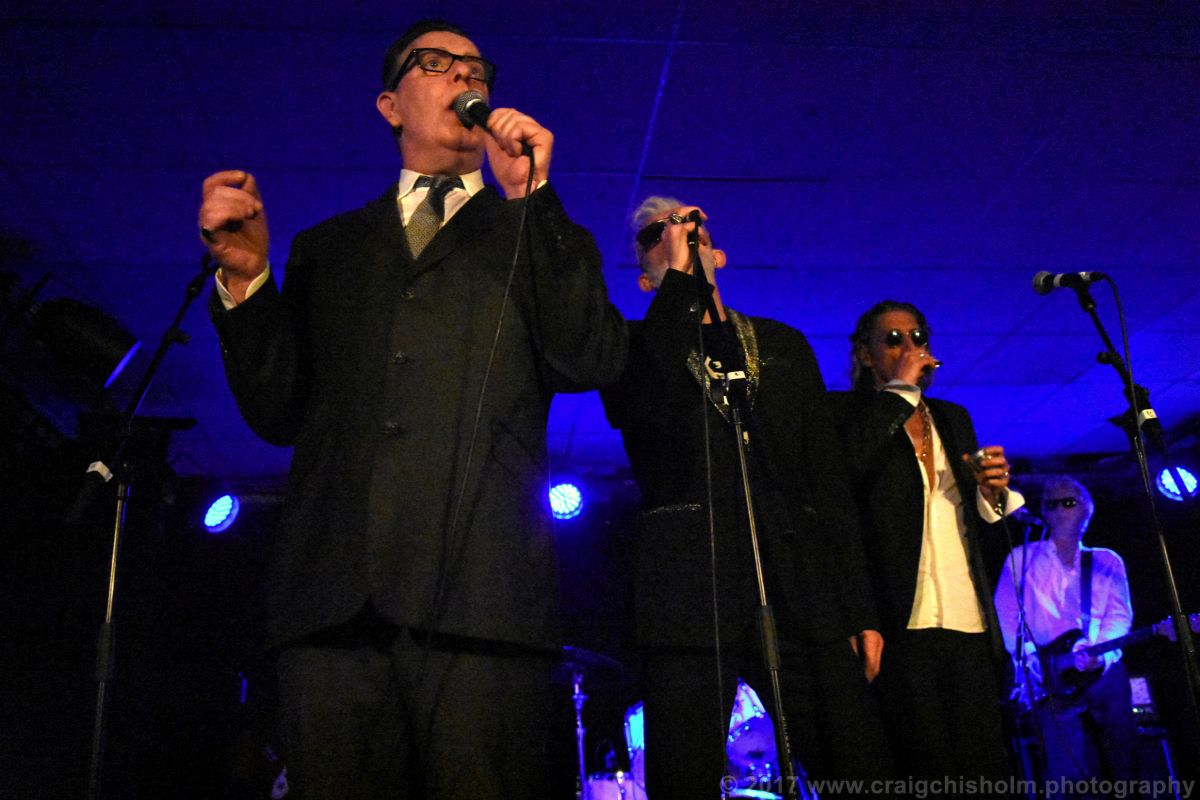 The 9 piece band are a joy to watch in full flow. At the back of the stage, drums are handled by LB Dope, sequencing and effects by Wizard, bass and guitar by Rock Freebase, harmonica by Harpo Strangelove, and keyboards by The Spirit. It wouldn't be a stretch to guess these are not their real names.
Stage front, vocals are handled by Larry Love, The Reverend Be Atwell and The Very Reverand Dr D Wayne Love.
The Reverand D Wayne – know to family and friends as Glaswegian Jake Burns – is less the shamanic, messianic figure of yore but more of a dapper East End villain in his look.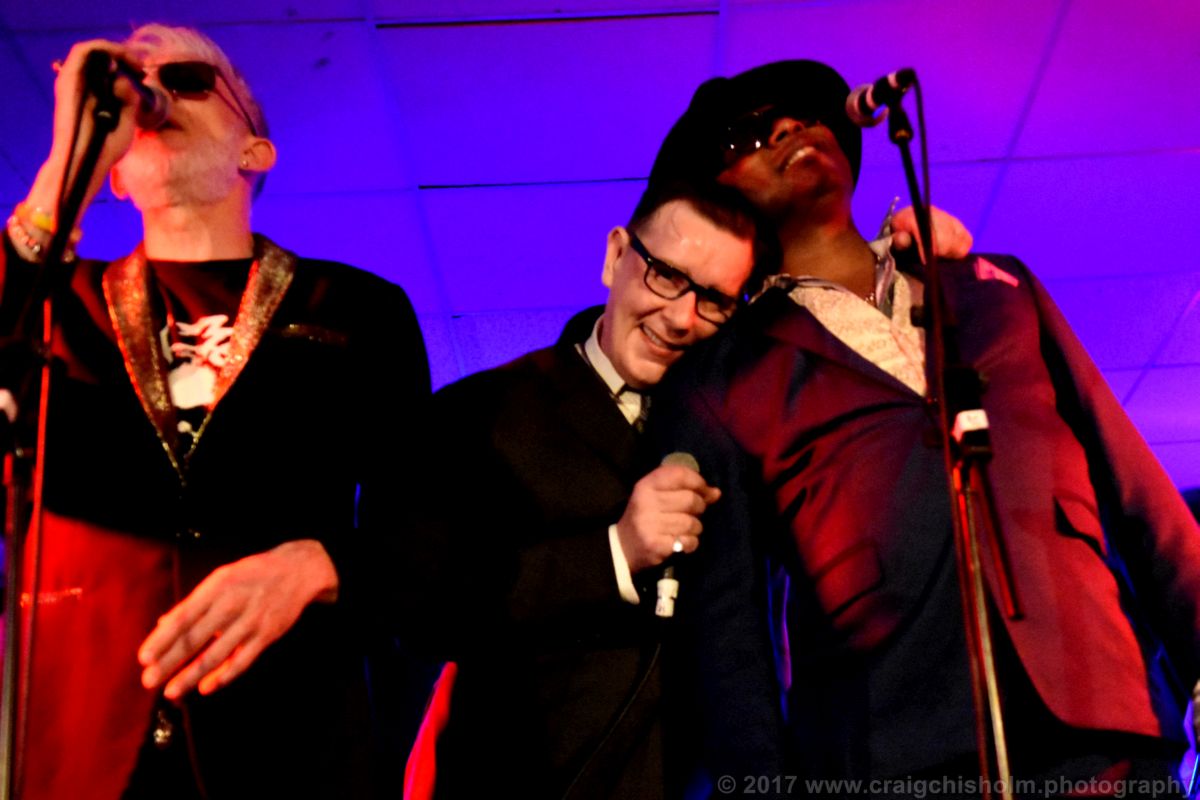 The long hair has gone, as have the sunglasses – replaced by a haircut more becoming to a man of his advanced years and a pair of spectacles. But he, along with lead vocalist Larry Love, still proves to be the driving force of the band, working a crowd into a euphoric frenzy with each song whilst co-vocalist Reverend Be Atwell cuts a dapper, but imposing, presence alongside them.
The set spans the bands entire career from old favourites to new tracks.
'Hypo Full of Love' from 1996s 'Exile on Coldharbour Lane' goes down a storm as the band members engage in a bit of synchronised swaying whilst newer cuts from their latest album.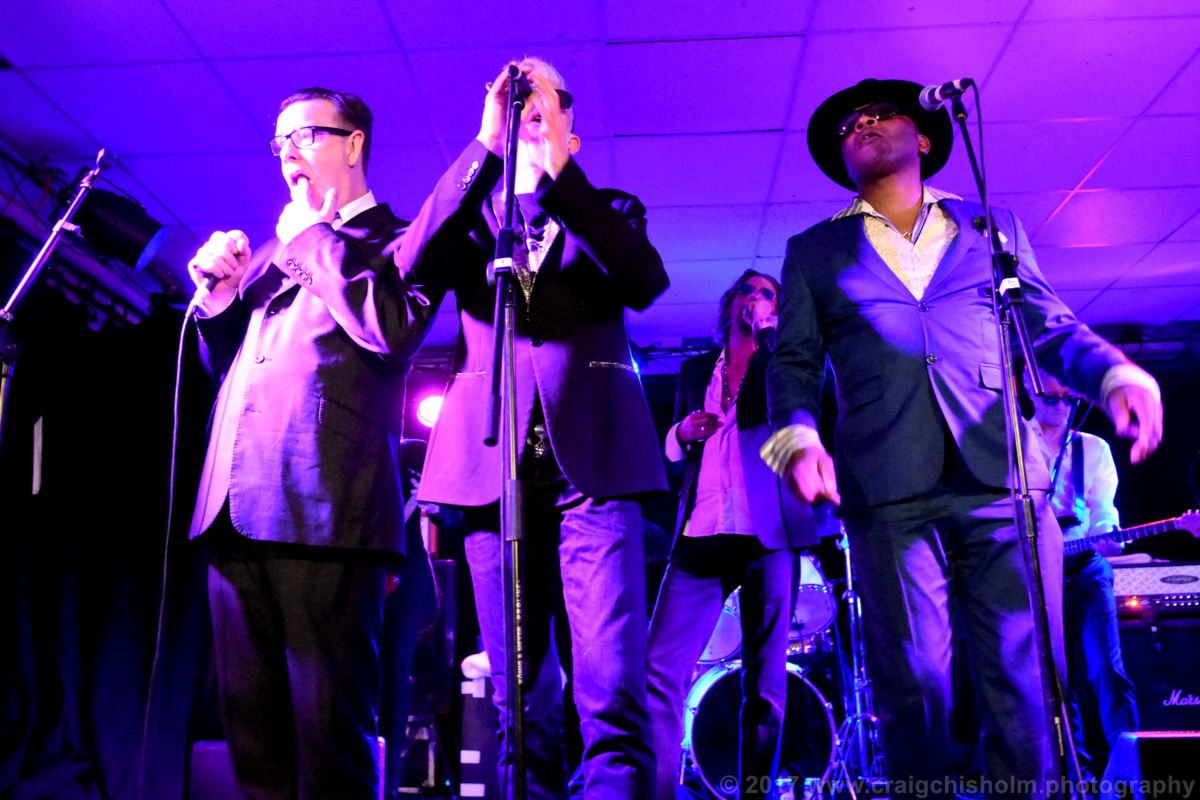 '(I'll Never) Be Satisfied', 'Rattlesnake Woman' and 'Nothing to Lose But Your Chains', prove infectious enough to have a sizeable proportion of the crowd lining up at the merchandise stall to purchase it and have it signed by the band.
Their most famous song, the aforementioned 'Woke Up This Morning' is played of course – but such is the bands confidence and faith in their material that it's played mid-set rather than as an encore.
After over an hour and a half on-stage the band finish up with 'Hello…. I'm Johnny Cash' from 2005s 'Outlaw' album, leaving the crowd ecstatic and happy.
If you've not seen – or heard – Alabama 3 before then it's recommend you check them out the next time they are in town.
Comments enabled – see comments box below. Note, all comments will be moderated.