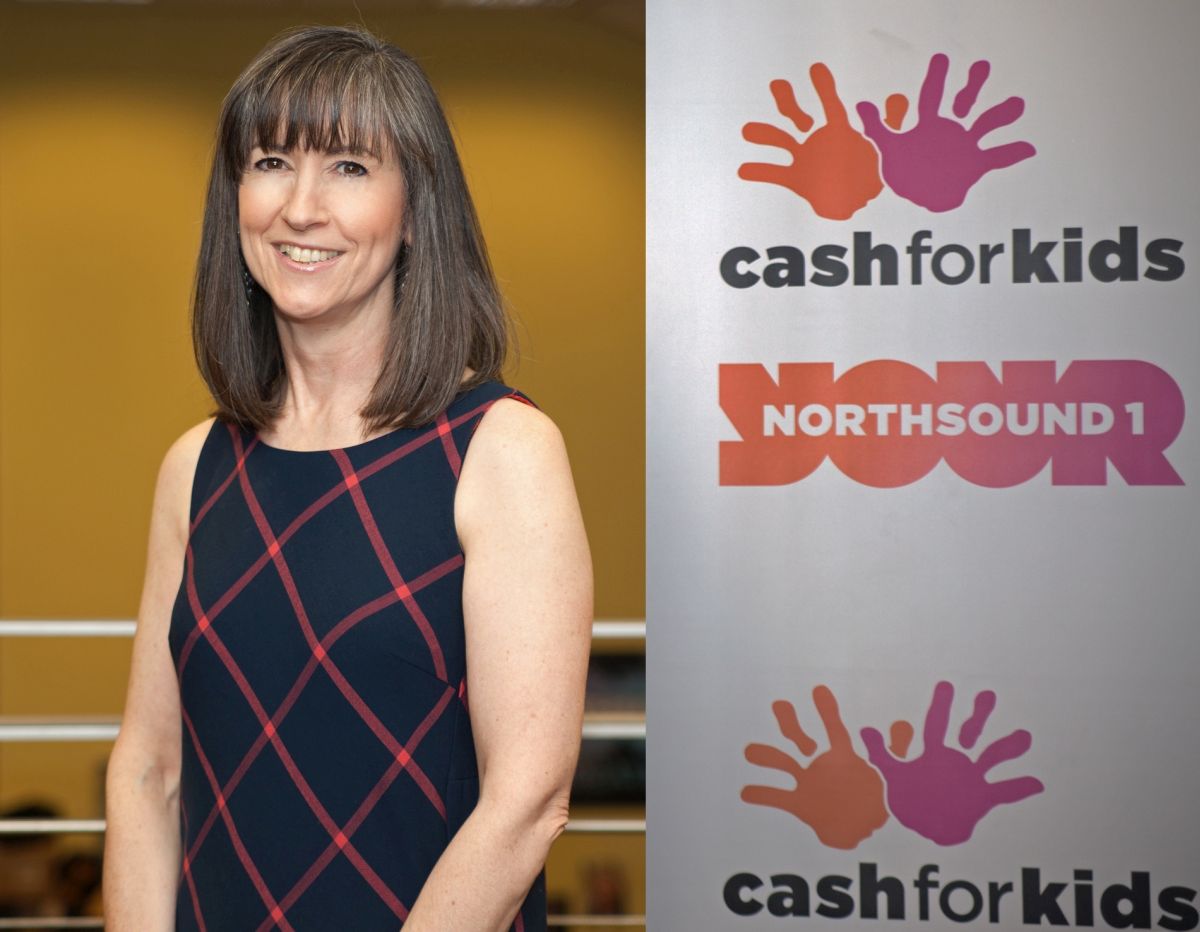 With thanks to Ian McLaren, PR account manager, Innes Associates.
A north-east charity has launched a major appeal to raise £50,000 that will be used to support the region's sick, disabled and disadvantaged children.
Cash for Kids is looking to recruit 500 people from across Aberdeen and Aberdeenshire to be part of its 500 Faces fundraising campaign.
Each person that signs up will commit to raising £100 this year in order that the local children's charity's appeal target is reached.
Tradespeople, work colleagues, groups of friends, families and school classes are all encouraged to take part. It is hoped that the option of spreading fundraising over the course of a year will attract a number of participants.
All of the money from the 500 Faces appeal will be used to help fulfil applications to Cash for Kids' unique grant funding programme. The charity provides grant funding to individuals, families and community groups across Aberdeen and Aberdeenshire on a quarterly basis to help improve the quality of children's lives.
For some families the grant programme is the only option open to them to fund the purchase of specialist equipment for their children, as often there are no other funding mechanisms. Each application made to the grant programme has to be endorsed by a third party such as a social worker or health visitor.
The 500 Faces appeal is taking place to ensure that as many grant applications as possible are fulfilled each quarter. Currently, the total value of grant applications received by Cash for Kids outweighs the amount donated by the public and business community. The deadline for submitting applications for the next round of grant funding is Friday, 14 April.
Participants have nine months to reach their £100 goal – which equates to £2.50 a week – and can be as creative as they wish with their fundraising. Money can be raised through one-off challenges, a series of events or regular weekly or monthly donations.
People are expected to fundraise by undertaking sponsored running, cycling, swimming and even slimming challenges, beard shavings and leg waxing, or simply foregoing a weekly takeaway coffee and donating the equivalent value. For local businesses and tradespeople it may be as simple as donating their tips or a percentage of a month's takings to the appeal.
Michelle Ferguson (pictured), Cash for Kids charity manager, said:
"The 500 Faces campaign is a really fun way for people to get involved with Cash for Kids and raise money throughout the year. There is real flexibility in how individuals can fundraise and no limit to how much each person raises.
"We hope that people across the region get behind the appeal and that all of those who sign up can help motivate one another in achieving their goals. The appeal website has individual and collective totalisers which should help to do this – they're a bit like high-tech versions of the Blue Peter totalisers.
"We are looking forward to our participants sharing their fundraising ideas, which will no doubt create some friendly competition.
"When £100 is broken down across the nine months to £2.50 a week, it is a relatively small amount and a manageable fundraising target. The impact that £100 can have on the lives of sick, disabled and disadvantaged children living in our communities is transformational.
"From purchasing bread for breakfast clubs in deprived areas, to providing equipment for art therapy classes for disabled children, each donation does make a real difference."
To register, visit www.northsound1.com/faces.
Cash for Kids is Northsound Radio's listeners' charity. It makes grants to individuals, families, children's groups, organisations and projects throughout the Northsound transmission area. All money is raised locally and spent locally to benefit local disabled and disadvantaged children and young people under 18. More information on Cash for Kids can be found at www.northsound1.com/charity, or telephone 01224 337010.
Comments enabled – see comments box below. Note, all comments will be moderated.