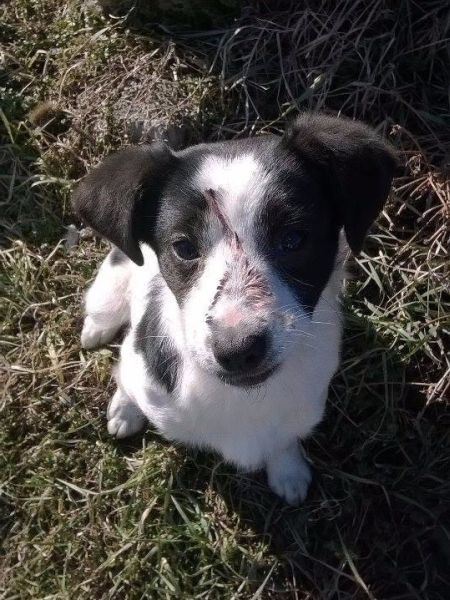 With thanks to Suz Reid.
The growth in dog rescues from Abroad into the UK has rocketed, thank to social media. Heart wrenching pictures of dogs in kill shelters, injured on the streets and being abused fill the pages.
You can't fail to be moved by the plight of each case.
As part of the EU passports for dogs it is deemed an easy route into the UK between £250 – £400 and your rescue dog is delivered.
Many dogs come from Spain, Romania, Poland and Croatia to name a few. This could all change once Brexit is in place.
According to The Animal and Plant Health Agency (APHA) spokesperson Jennifer Cornish:
"Leaving the EU may affect some movement from current passport methods, until exit negotiations are concluded, the UK remains a full member of the European Union and all the rights and obligations of EU membership remain in force. During this time the government will continue to negotiate, implement and apply EU Legislation'"
There are a number of rescuers involved with charities that appear to have good set up. The money that they receive cover main transport cost and vaccinations. They offer a full assessments before rehoming the dog. Along with backup, which is vital if the dog is not settling in its new environment.
"The dogs are fully assessed in Romania, but also we do bring some dogs to our experienced foster team if we feel that they need, confidence & to adjust to UK domestic routine & lifestyle this is usually maximum 30 days Always home foster based not kennels" – Snoopy Rescue UK
Sadly as in the UK with any individual rescuer there is no current legislation to help separate the good rescuer from the bad. Not all stories are real when a dogs is advertised, they may well have more wrong than you can handle. I took on as an urgent foster of a medium mixed breed dog called Robin. He has been brought over by a local lady from a Spanish rescue.
His passport claimed he had Leishmania. It stated he was 5 years old. Sadly not all information you get is accurate.
"A senior vet from Ashgrove Veterinary Centre, along with two vets who had been working with me on his care, clearly noted that he was a senior dog 10+ years old. All the blood works showed he did not have Leishmania." confirms Suz Reid.
Thankfully, there are genuine rescuers that are available, they are trying to changes the lives of these dogs. They have been discussing Brexit and what impact it could have on the charities in these countries rather that the passport issue.
The bigger concern is changing local government in their own countries and the welfare standards for the animals. Educating local people in caring for the animals and proper health care including neutering programmes. Hundreds of dogs are living in squalor while being beaten and poorly treated in makeshift pounds. A large number are killed.
Dog Rescuer, Wendy Simpson commented:
"I hope that it doesn't and it can continue as having been to volunteer and help rescuers in some of these countries and seeing first hand the appalling conditions they are kept in and the abuse they have suffered it would break my heart."
The numbers of dogs entering the UK have steadily increased over the last two years. As the current system stands there is no set number of animals that can be transported by an individual or charity. The main policy for welfare is the animal must stay at the address registered on the Intra Trade Animal Health Certificate for 48 hours. After that, unless a case is highlighted by the police or welfare agencies, no further checks are done.
Jennifer Cornish of APHA added:
"Estimated numbers of dogs brought into the UK in 2016 was 34,017 and 845 mixed cats and dogs' state"
While we wait on the Brexit outcome, I would urge anyone thinking of offering a home to a rescue dog from abroad to thoroughly check out the rescuer before you commit. Ask questions; do they have legal documents for rehoming the dog? Did you get a receipt and full breakdown of where your donation goes? What back up do they offer including behavioural support.
Don't just take one person's word for it, research as you would with any dog you are taking on. And please do weigh up the need in your own rescues too.
Wendy Simpson added:
"Advice I would give to someone who wants to adopt from abroad is to ask all the questions they need to regarding welfare of the dog / puppy until they are able to travel. To ask for copies of the pet passport and vaccinations and vet receipts particularly if they are involved enough with the rescuer to be paying for the "Pension" and vaccinations."
Further info on policies for animals coming into the country – https://www.gov.uk/government/collections/guidance-on-importing-and-exporting-live-animals-or-animal-products
Comments enabled – see comments box below. Note, all comments will be moderated.