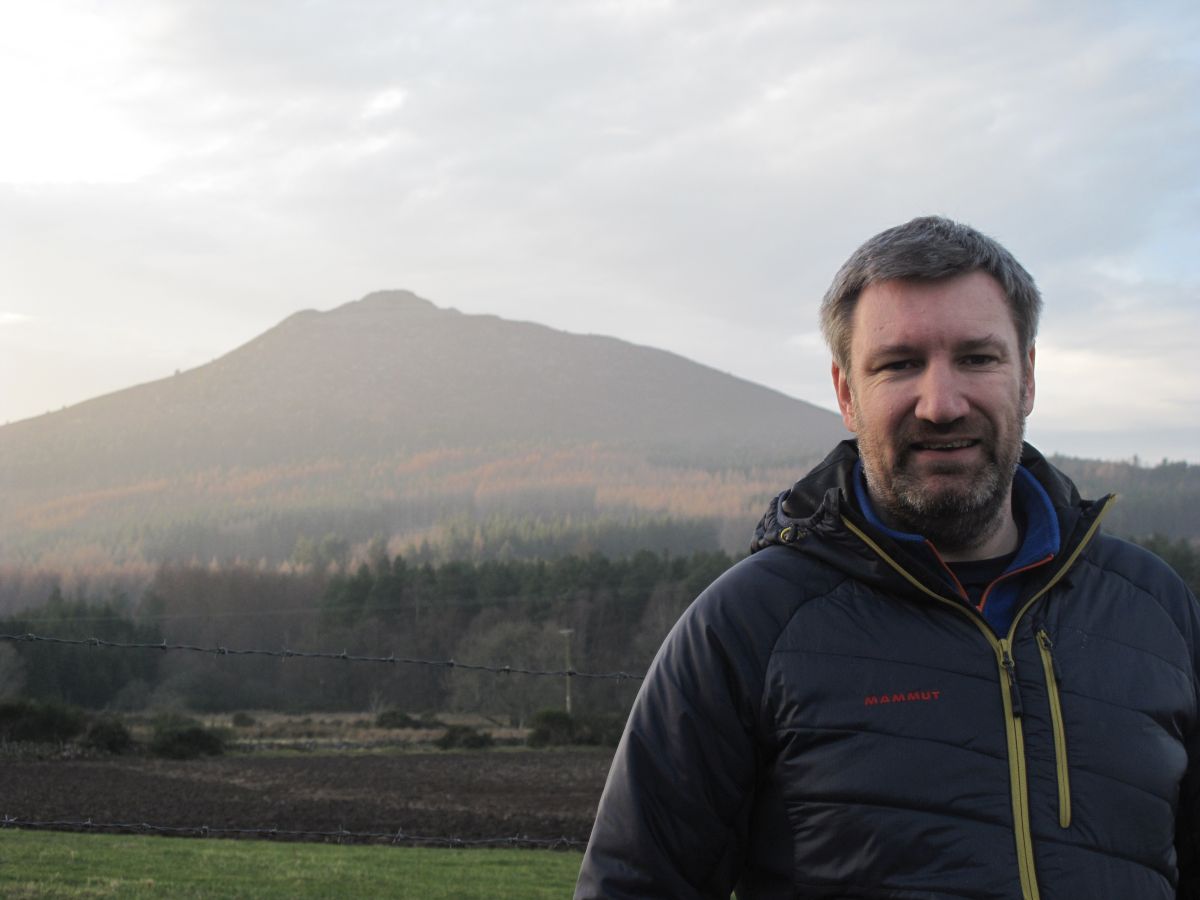 With thanks to Martin Ford.
Aberdeenshire Council should not hand public money to billionaire Donald Trump to reduce his tax bill.
That is the view of Aberdeenshire Green candidate Richard Openshaw (pictured), who is standing in the West Garioch ward at the Council election on 4 May.
Mr Openshaw is concerned because, following rates revaluation, Aberdeenshire Council has set aside up to £3 million for a business rates transitional relief scheme, and the 'hospitality sector' has been identified as particularly in need of assistance.
Although he no longer administers it, President Trump, self-proclaimed billionaire, has retained ownership of Trump International Golf Links and the associated hotel at Menie, a business that could potentially receive some of this relief .
"I strongly support the proposal for a business rates transitional relief scheme for Aberdeenshire," said Mr Openshaw.
"There is certainly a need for a scheme of this kind. But the Council must target its help towards those genuinely in need, the cases where the revaluation is resulting in hardship.
"It would surely be completely inappropriate for Aberdeenshire Council to distribute public money to Mr Trump, who certainly doesn't need or deserve it," said Mr Openshaw.
No details of Aberdeenshire's rates relief scheme are yet available so it is not known what criteria will be used to decide the distribution of funds, nor which Aberdeenshire businesses might benefit. Council officers are working up proposals to put before the full council meeting on 9 March.
"Whatever scheme Aberdeenshire comes up with, the Council should not be helping out Mr Trump with his tax bill," Mr Openshaw said.
"I do not believe public money should be used to subsidise a billionaire, especially given that paying business rates is one of the very few economic benefits the UK has ever got from Mr Trump."
Mr Trump's dislike of paying taxes is well known. During a presidential campaign debate with his Democrat opponent Hillary Clinton in September 2016, he claimed that not paying federal taxes "makes me smart". Indeed, Mr Trump does not pay corporation tax on his businesses in Scotland.
"Very few people would see Mr Trump as a deserving recipient of public money from Aberdeenshire Council," said Aberdeenshire Green councillor Martin Ford.
The Sunday Herald newspaper reported its view that Mr Trump is unlikely to benefit from the rates relief scheme which it says Aberdeenshire Council is designing to target assistance to small businesses.
Comments enabled – see comments box below. Note, all comments will be moderated.
[Aberdeen Voice accepts and welcomes contributions from all sides/angles pertaining to any issue. Views and opinions expressed in any article are entirely those of the writer/contributor, and inclusion in our publication does not constitute support or endorsement of these by Aberdeen Voice as an organisation or any of its team members.]