With thanks to Ian McLaren, PR account manager, Innes Associates.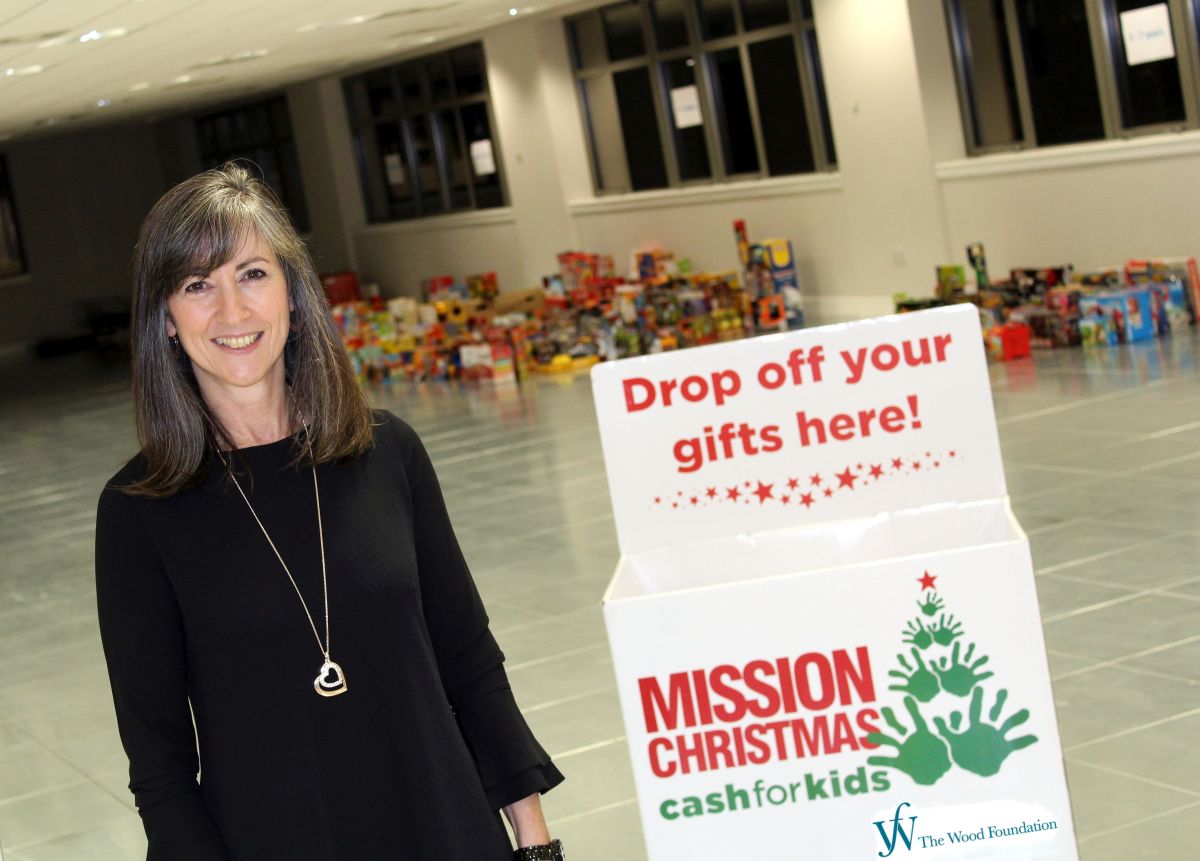 A North-east charity has launched its annual festive gift appeal as it aims to ensure thousands of local underprivileged children receive a present this Christmas.
Cash for Kids has launched its Mission Christmas gift appeal which is once again being supported by The Wood Foundation, the philanthropic organisation founded by Sir Ian Wood.
Last year, Mission Christmas guaranteed that over 6,800 children living in Aberdeen and Aberdeenshire had a present to open on Christmas morning.
With recent estimates suggesting that 18% of children in Aberdeen and 13% of children in Aberdeenshire live in poverty, Cash for Kids anticipates a similar volume of applications this year.
The children's charity is calling on north-east residents to purchase one extra child's gift when shopping this Christmas and donate it to the Mission Christmas appeal or donate money which the charity will use to fill any gift gaps. Buying shopping centre vouchers is also recommended as this can provide teenagers with the freedom to choose items they prefer.
Over 120 donation points have been set up across Aberdeen and Aberdeenshire where people can drop off new, unwrapped gifts. The deadline for donating items is Friday, 16 December, however the public are encouraged to donate items prior to this to ensure all gift applications are fulfilled in time.
In order to cope with the anticipated volume of donations and number of applications, the appeal is being coordinated from a new warehouse this year. The modern facility has been donated free of charge by Knight Property Group and M&G Real Estate for the duration of the appeal.
For a sixth consecutive year, Aberdeen-based haulier Colin Lawson Transport is supporting the appeal. The firm is providing a dedicated driver and vehicle to collect the gifts from donation points across the north-east.
An army of volunteers will be giving their time to sort through donations and allocate them against applications to provide each child with three gifts with a combined value of approximately £50. With at least 20,000 items expected to be required to meet demand, the scale of the task ahead for Mission Christmas 2017 is clear.
To help raise funds for the appeal Cash for Kids is holding its Christmas Jumper Day on Friday, 09 December. The day encourages local businesses and schools to persuade their employees and pupils to don their favourite festive knits and donate £1 per person to Mission Christmas.
Michelle Ferguson, Cash for Kids charity manager (pictured), said:
"Mission Christmas generates a huge response each year and we are extremely grateful to everyone who donates a gift, time or resources. We are very pleased to have The Wood Foundation supporting the appeal once more, helping to highlight the issue and causes of child poverty in Aberdeen and Aberdeenshire.
"Gift and voucher donations are fantastic, but monetary donations can also make a huge difference. They allow us to purchase items for age groups where there are gaps. A monetary donation of £10 is equivalent to foregoing two extra tubs of chocolates this Christmas or a week's worth of take-away coffee and would help to ensure no child in the north-east goes without this Christmas. Every little help, really does help."
Sir Ian Wood, chairman of The Wood Foundation, said:
"To know that there are children right now, living in the north-east of Scotland who may not experience the excitement of receiving a special gift on Christmas morning is incredibly sad. In Aberdeen city and Aberdeenshire, poverty is often not as apparent as in other parts of Scotland, with the result that it often goes unrecognised and unaddressed.
"By supporting the work Cash for Kids does with the Mission Christmas appeal for the second year, The Wood Foundation hopes that every child across the north-east will feel the magic of Christmas this year."
More information on the appeal, including a full list of donation points and information on the Christmas jumper day, can be found at www.northsound1.com/missionchristmas.
Comments enabled – see comments box below. Note, all comments will be moderated.