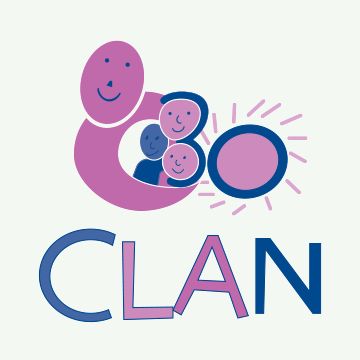 With thanks to Jessica Murphy, Senior Account Executive, Citrus:Mix.
It began life in 1983, founded by a group of passionate individuals determined to improve cancer services across the region.
From its beginnings in Aberdeen's Justice Mill Lane to the purchase of the former Rosemount Church at Caroline Place in 1994, CLAN Cancer Support has come a long way since it was first conceived.
The charity is now celebrating five years since it moved into its purpose designed premises at CLAN House on Westburn Road, and is reflecting on how its service provision both in Aberdeen and many other communities, has developed during this time.
Following the launch of a £3 million fundraising campaign in 2008 to fund its new headquarters in Aberdeen, CLAN has also invested in the provision of services within the heart of local communities, developing a presence in Ballater, Banchory, Elgin, Inverurie, Fraserburgh, Lossiemouth, Peterhead, Buckie, Stonehaven and Turriff on the mainland as well as on Shetland and Orkney.
In addition to the local bases, the charity's bed and breakfast facility, which was first established when CLAN was based at Caroline Place, was able to expand with the opening of CLAN House.
CLAN Haven is a purpose built facility offering 27 en-suite bedrooms as well as a fully equipped kitchen and dining area and relaxing communal areas offering accommodation for people travelling from out with the city for treatment and appointments at Aberdeen hospitals. Family members are also welcome to stay, and the facility has become a crucial part of CLAN's service offering.
Dr Colette Backwell, chief executive of CLAN, said:
"As we mark five years in CLAN House this is a poignant time to reflect on how far CLAN has come in that time. Since CLAN's humble beginnings there has always been a great sense of community and this fifth anniversary is about celebrating that.
"We have a tremendous team spanning volunteers, supporters and staff which plays an incredibly important part in the CLAN network. Together everyone works tirelessly with the aim of bringing the highest quality support to where it is needed most and addressing local community needs as they change and develop.
"The fundraising campaign that allowed us to first open the doors of CLAN House was a fantastic achievement for us and the hard work has continued since then. We continue to build on our fundraising efforts each year in order to support work across the north-east as we do our upmost to assist anyone who has been affected by a cancer diagnosis.
"Our previous centre was a very special place and we were able to build aspects from the church into our new base – sections of stained glass windows and other features for example – to ensure such an important part of our history was taken with us as we started the next chapter of CLAN's development.
"CLAN House has allowed us to expand to meet changing needs and continue to look towards the future. The extension of the Haven in particular was crucial, as it is a unique facility which benefits people from far and wide and provides a home from home in a relaxed but supportive atmosphere. This, alongside the growth of our outreach services, has brought our offering closer to people, with greater availability of crucial cancer support services in the heart of communities."
CLAN's children and family service has also grown in the five years since the charity moved into CLAN House, expanding its reach to include support in a number of CLAN's community bases – all of which allow it to provide a crucial range of support to children, young people and their families.
Whether in the community or at one of CLAN's centres, the team offers a dedicated and confidential service that allows children, young people and their families to share thoughts and fears they are experiencing as a result of a cancer diagnosis.
Dr Backwell added:
"The communities that CLAN works within really are at the heart of the charity. We are committed to ensuring that we are providing the services and support that people need to find comfort through a cancer diagnosis. We will continue to work towards meeting that aim and taking on board feedback from the areas we currently serve.
"It is incredible to think about how much has been achieved in the past five years and we are determined to build on this success. We are passionate about maintaining our relations with communities, and ensuring that CLAN continues to provide the support required in the heart of local communities for years to come."
CLAN Cancer Support is an independent charity which provides comfort support and information, free of charge, for anyone, of any age, affected by any type of cancer. CLAN aims to support people to reduce anxiety, stress and to increase their ability to cope with the effects of a serious illness.
Based in Aberdeen, the charity covers the whole of north-east Scotland, Moray, Orkney and Shetland. CLAN has a presence in Ballater, Banchory, Buckie, Elgin, Inverurie, Fraserburgh, Lossiemouth, Peterhead, Stonehaven, Turriff, Kirkwall and Lerwick.
For further information about CLAN Cancer Support please call (01224) 647 000 or visit www.clanhouse.org
Comments enabled – see comments box below. Note, all comments will be moderated.