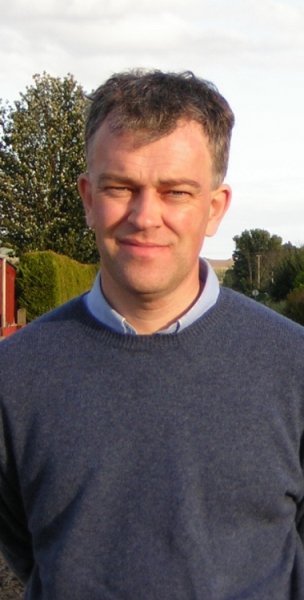 With thanks to Martin Ford.
Aberdeenshire'sDemocratic Independent and Green Group of councillors (DIGG) is arguing the consultation on alternative service delivery models for sport and cultural services agreed at their council's Education, Learning and Leisure Committee should form part of the expected wider consultation on budget options due to start later this year.
Aberdeenshire Council has agreed to follow a revised budget setting process for its 2017/18 budget in line with the decision taken at the Council's budget meeting last February and in accordance with the provisions of the confidence and supply agreement between the DIGG and the Council's coalition administration.
Draft budget proposals are to be published in November giving time for public consultation and to allow discussion on proposals between the various political groups on the Council ahead of formal budget decision making in February.
Cllr Martin Ford (pictured) said:
"I'm really not keen on the charitable trust proposal for future delivery of sport and cultural services. If it was not for the potential financial benefits – possibly betterment in excess of £1 million per annum – I don't think the option would be under consideration. As it is, given the financial pressures on the Council and anticipated need for future savings, using a Council-owned charitable trust to deliver sport and cultural services has to be given serious consideration."
Aberdeenshire Council is expected to have to make significant savings in its revenue budget for 2017/18 and in subsequent years. At this stage, before the Scottish Government grant settlement is known, there is considerable uncertainty about the amount the Council will have to save to balance its budget for next year.
However, based on reasonable assumptions, additional spending cuts or other savingstotalling over £10 million are expected to be required, over and above thesavings already identified in the draft 2017/18 revenue budget published last February.
Cllr Martin Ford said:
"In setting its revenue budget for 2017/18, Aberdeenshire Council is going to have to take a range of decisions driven by the need to save money. Moving to a Council-owned charitable trust to deliver sport and cultural services is one option that could be adopted.
"Deciding what to do to balance the revenue budget means comparing all the potential savings options and trying to identify the least damaging and disruptive way of achieving the spending reductions required. Public consultation on those savings options that would affect the Council's public services should also allow simultaneous consideration of the different proposals, so their relative acceptability can be gauged.
"Including alternative models for the delivery of sport and cultural services in the Council's budget consultation process is the logical way to proceed,"
Cllr Paul Johnston said:
"As part of consideration of alternative delivery models for sport and cultural services, I would want the Council to look at options for local control, not just a single Aberdeenshire-wide charitable trust.
"As a group, the DIGG aim to have a range of draft budget proposals ready for the November full council meeting, and will welcome the opportunity to get feedback and comment on these before the Council sets its revenue budget for 2017/18 next February."
Comments enabled – see comments box below. Note, all comments will be moderated.