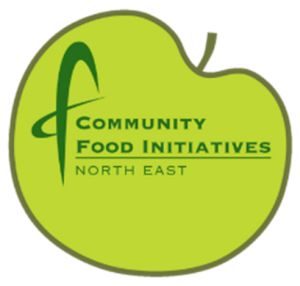 With thanks to Cath Deans.
Do you want to get involved in a creative activity but don't know where to start?
CFINE are delivering various educational courses to teach practical skills so if you want to learn something new or indeed brush up on your existing skills in sewing, knitting, crochet, upholstery or cooking, please get in touch.
Our newly completed training kitchen is also available for hire to run your own course – special prices for charities.
Or, if you want to join a social group on a Wednesday, we have two hobby groups – am and pm – bring along your craft activity and join others over a cuppa and a blether.
What we do:
Community Food Outlets: fruit & veg at affordable prices
FareShare – fighting hunger, tackling food waste
Food Bank
Community Training Kitchen
Benefits and Budgeting Advice
Employability, Energy Efficiency & Housing Referrals
Environment: Zero Waste Scotland Project
Volunteering opportunities
We offer:
Fruit & Veg: Excellent Quality at Great prices
Cook at the 'Nook – Cooking/ Nutrition courses
Knitting, Sewing, Crochet & Upholstery Courses
Hobby Groups
Mailboxes
Room Rental
All this and so much more at our premises at 2-4 Poynernook Road, AB11 5RW
If you want more information, please check out CFINE's Facebook page or contact us on 01224 596156 / info@cfine.org
We look forward to hearing from you!
CFINE is a charity and Social Enterprise supported by Aberdeen City Council, Aberdeenshire Council, Climate Challenge Fund, Zero Waste Scotland, Esmee Fairbairn Foundation, FareShare UK, Scottish Government and corporate support through Technip, Wood Group PSN and individual donations.
CFINE was a finalist in the 2015: Guardian Charity of the Year, Northern Star 'Outstanding Contribution to Society and PWC Social Enterprise of the Year Awards.
CFINE is a private limited co. registered in Scotland no. 262156 Registered Charity no. SC037833. All profits are reinvested into our charity tackling food poverty, building resilience in communities and supporting vulnerable individuals and families throughout the north east of Scotland.