With thanks to Esther Green, Senior Account Executive, Tricker PR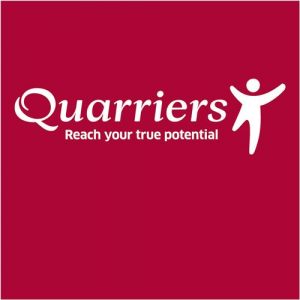 Household essentials that help make a house a home are being provided to young homeless people in Scotland who are overcoming significant challenges and taking up their first tenancies.
Starter packs containing the basics like curtains, bedding, pots and pans, towels and cleaning items are being provided to young people who have experienced homelessness when they move into their first homes through an initiative by leading social care charity Quarriers.
Aberdeen Asset Management's Charitable Foundation has given £2,000 to provide starter packs to help 40 young people kit out their new home, giving them a more comfortable start to life in their first secured tenancy.
Youth homelessness remains a real issue in Scotland and young people supported by Quarriers' youth housing services have often travelled a harrowing road with exposure to neglect, violence, abuse, relationship breakdowns with family and friends, and substance misuse which has affected their health, emotional and psychological development, confidence and self-esteem.
A number of young people have also experienced the care system at some point in their lives.
Many have encountered difficulties at school which has hindered their progression and acquisition of basic literacy and numeracy skills.
Increasingly, Quarriers is also supporting young refugees and asylum seekers whose extreme experiences and negligible resources severely limit their ability to survive, let alone thrive, in their new country.
Young people speak of their feelings of despair, abandonment and isolation; many have turned to alcohol, drugs and high risk behaviours to try to escape their situations and feelings.
Quarriers last year supported over 300 young people to regain their confidence and get their lives back on track, providing them with the means and skills to live independently and successfully within their community. These youngsters, often referred by social work or related services, receive up to two years support from the charity, depending on their circumstances.
Moving into their own tenancy – be it in mainstream or supported accommodation – is a significant step forward full of challenges for young people with few belongings, let alone basic furniture.
Providing basic household items including bedding, curtains or blinds, towels, cutlery and dishes, a kettle, toaster and pots, cleaning goods and other items when possible and funding permits helps young people get settled in and feel like they are in their own home, rather than just a safe room with a roof.
Alice Harper, Quarriers Chief Executive, said:
"Quarriers is committed to providing high quality services to help young people experiencing homelessness. Practical support such as providing these starter packs makes a real difference and we would like to thank Aberdeen Asset Management wholeheartedly for their support.
"Together, we are helping the young people we support to develop essential life skills and work towards a brighter future."
Dominic Kite of Aberdeen's Charitable Foundation, added:
"Having a place to call your own is a milestone in any young person's life but for anyone who has faced homelessness it must be all the more significant. Quarriers has recognised the difference it makes to provide an assortment of basic home items right at the start of a new tenancy and we're pleased to be able to provide starter packs for 40 young people."
Aberdeen Asset Charitable Foundation was established in 2012 to formalise and develop the Group's charitable giving globally. It seeks partnerships with smaller charities around the world, where funds can be seen to have a meaningful and measurable impact and the firm encourages its employees to use their time and skills to support its charitable projects.
The main focus of the Foundation is around emerging markets and local communities, reflecting the desire to give back to those areas which are a key strategic focus of the business and to build on the historic pattern of giving to communities in which Aberdeen employees live and work.
For more information visit http://www.aberdeen-asset.co.uk/aam.nsf/foundation/home
Comments enabled – see comments box below. Note, all comments will be moderated.