With thanks to Phil Moar, Account Manager, Citrus:Mix.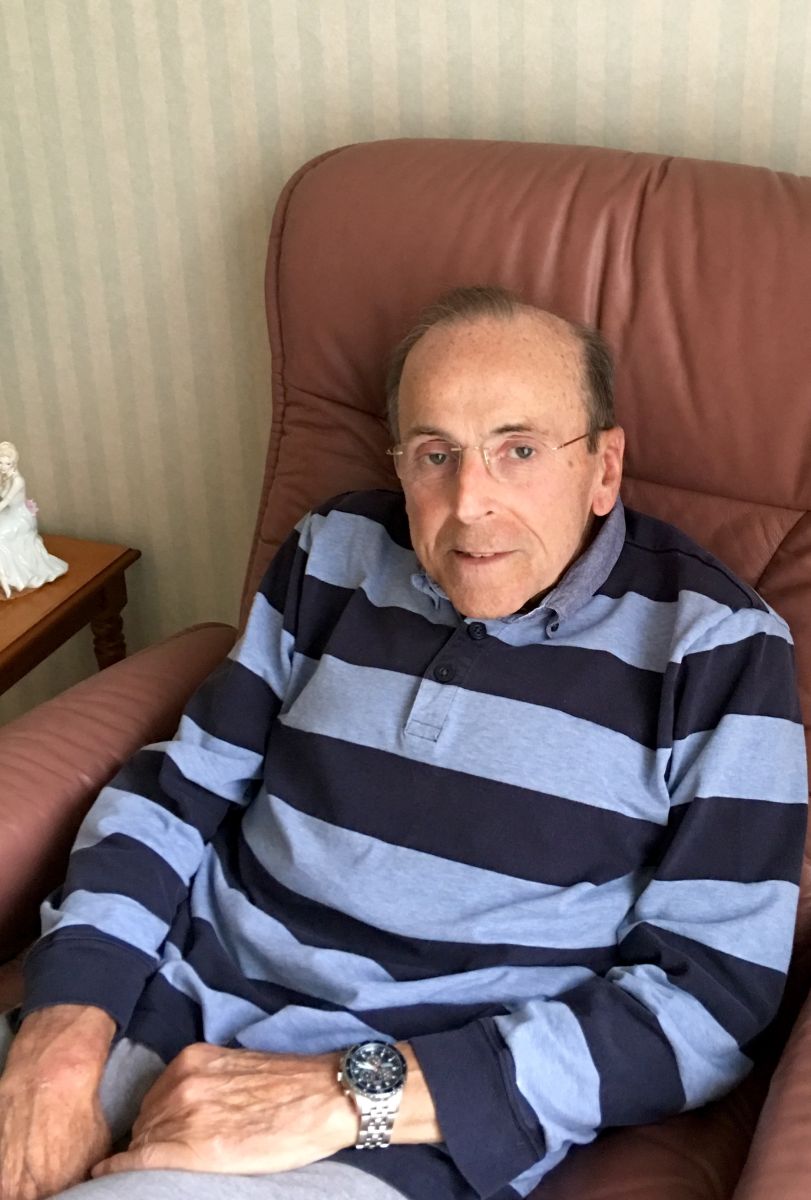 Diagnosed with a rare form of bone marrow cancer five years ago, John Boylan didn't know anyone who had been through a similar experience.
With the support of his wife Christine, and his family, John went through treatment and therapy for multiple myeloma, not knowing what to expect or what lay ahead of him.
They often spoke of their wish for a local support group and gave encouragement to a former international athlete and CLAN Cancer Support patron, Mel Edwards, to make this a reality in 2014.
The Aberdeen Myeloma Support Group, led by Mel and supported by Myeloma UK, was established in September of that year and met on a monthly basis.
Mel had to hand over the leadership to John and Christine early this year, due to pressure of work, but he is still involved and helps to source guest speakers.
During Myeloma Awareness Week which runs from June 21 to June 28, John and Christine are hoping to raise the profile of both myeloma and the Aberdeen Myeloma Support Group.
As part of the week, CLAN Cancer Support is holding a Myeloma Awareness Day on Wednesday, June 22, which the couple are supporting.
John said:
"Most people feel overwhelmed when they are told that they have myeloma.  It's a cancer that very few people have heard about and it affects people in different ways. You go through many different emotions when you hear the news and although this is hard on the patient, it is difficult for your carer and your family.
"Christine had to adapt to the new role of carer, making sure that I was taking the proper medication, looking out for symptoms that could arise and generally looking after me. You never know what the next stage will be with myeloma, this can be very difficult.
"It is a tremendous comfort to speak to someone who is going through the same thing and that is one of the many reasons why we were anxious to encourage the setting up of a support group The group continues to help us so much and we would like to take this opportunity to raise awareness of the condition and let those living with myeloma know that there are people locally who can help."
Multiple myeloma is a cancer which stems from plasma cells and affects multiple places in the body where bone marrow is normally active in an adult.
With around 4,800 new cases diagnosed each year in the UK, it is uncommon and there is currently no cure, however treatment can often help control the condition for several years.
CLAN's Myeloma Awareness Day will give people access to up to date information, a variety of taster sessions and a guest speaker. Members of the Myeloma Group, which meets regularly at CLAN House, will also be on hand to discuss the condition and answer any queries from visitors.
Taster complementary therapies aimed at relaxation, pain and stress management will be held from 10.30am until 2pm, while 'Move More' sessions will take place at 11.30am and 12.30pm. All sessions will last 20 minutes and will be held at CLAN House.
Dr Mohammed Khan, Consultant Haematologist at Aberdeen Royal Infirmary, will also give a talk from 2.30pm about 'Secondary Immunodeficiency and its Management' to which anyone is welcome to attend.
Christine, who helps organise the group, added:
"None of us had heard of myeloma before John's diagnosis. It was hard seeing John so ill, there are good times and not so good times. Sharing your experiences with others going through the same thing can make a big difference and is such a vital line of support at times.
"Meeting up can be a nice break for people and also a chance to find out what has helped others. You find out more about the disease and the kinds of treatment that people are having. People are very friendly and we have all got to know each other.
"There is a lot of trust and support in the group as you end up talking about personal things. It is a very positive environment and we would like to encourage anyone to come along to CLAN for the Myeloma Awareness Day and find out a bit more."
CLAN's community bases throughout north-east Scotland, Moray, Orkney and Shetland will also be displaying information about Myeloma throughout Myeloma Awareness Week.
The Myeloma Support group is aimed at helping those coping with a diagnosis and their family members and carers, with the support of Myeloma UK, and meets monthly at CLAN House on the fourth Wednesday of every month at 2.30pm.
For further information please contact CLAN Cancer Support on 01224 647000.
Myeloma UK is the only organisation in the UK dealing exclusively with myeloma, a bone marrow cancer for which there is no cure. Our broad and innovative range of services cover every aspect of myeloma from providing information and support, to improving standards of treatment and care through research and campaigning.
For further information about Myeloma UK, visit www.myeloma.org.uk
CLAN Cancer Support is an independent charity which provides comfort support and information, free of charge, for anyone, of any age, affected by any type of cancer. CLAN aims to support people to reduce anxiety, stress and to increase their ability to cope with the effects of a serious illness.
Based in Aberdeen, the charity covers the whole of north-east Scotland, Moray, Orkney and Shetland. CLAN has a presence in Ballater, Banchory, Elgin, Inverurie, Fraserburgh, Lossiemouth, Peterhead, Stonehaven, Turriff, Kirkwall and Lerwick.
For further information about CLAN Cancer Support please call (01224) 647 000 or visit www.clanhouse.org
Comments enabled – see comments box below. Note, all comments will be moderated.