With thanks to Esther Green, Senior Account Executive, Tricker PR.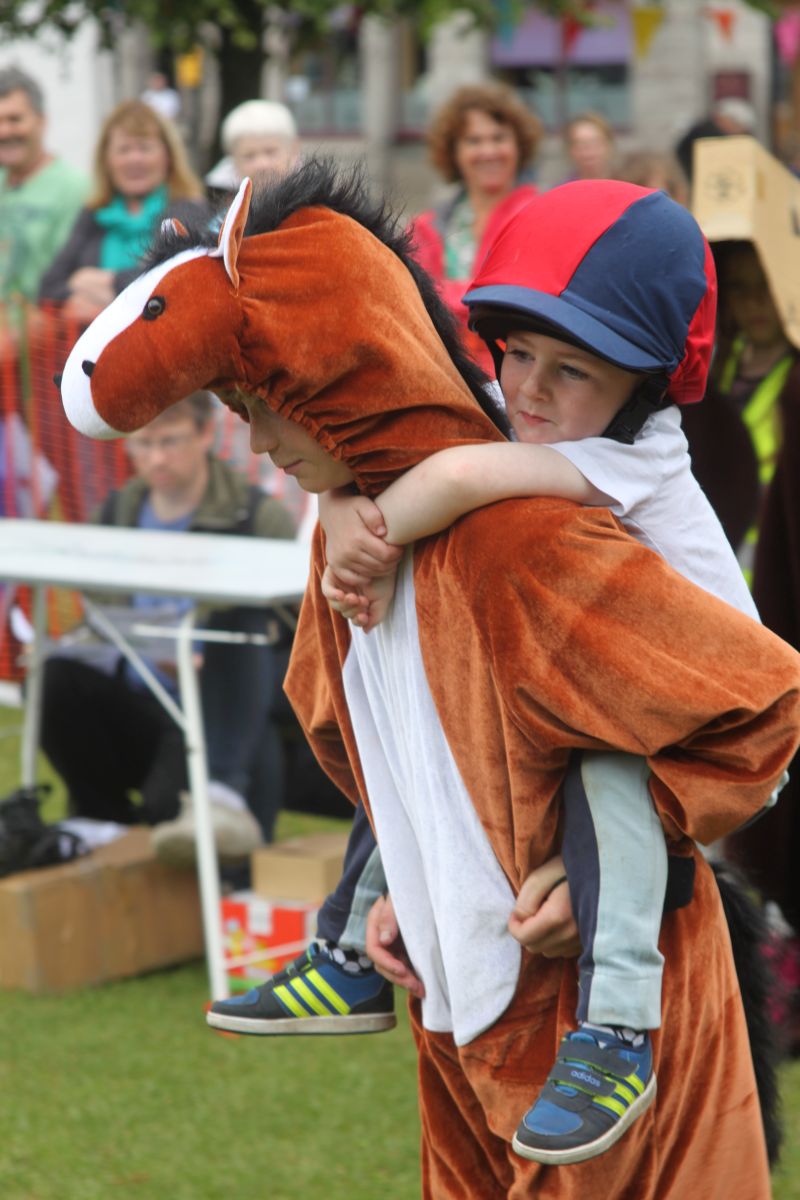 Residents of a Deeside community are being called on to have sandbags at the ready – for a fun stunt designed to put a smile on faces as it prepares for its annual summer extravaganza.
Hundreds of sandbags were filled and put to use to try and defend Ballater from Storm Frank and the deluge it brought to the Deeside area in December last year.
Now with the floods firmly behind them, organisers of Ballater Victoria Week have come up with a tongue-in-cheek competition which they hope will raise a few smiles.
They are appealing to villagers to decorate leftover sandbags and share photos of their creations on social media.
As well as injecting a bit of humour, the novel competition points to how the community has galvanised and moved on following the flooding. The most liked picture on Facebook will be judged winner of best decorated sandbag – earning its owner £50.
"Just for fun we are inviting people to decorate a sandbag," said Ade Scipps of the Ballater Victoria Week committee.
"There's bound to be a few spare ones knocking around and they could be turned into a favourite character, use it to plant flowers, or whatever people like. We just want to cheer the village up and give people something to chuckle about as they go about their day. It's a smaller scale creative competition which complements our scarecrow trail, which sees a weird and wonderful array of life-size scarecrows popping up in locations around Ballater."
Ballater Victoria Week takes place from August 5-14 with its biggest programme to date.
As well as established favourites, like the vehicle parade and Sunday fayre, duck race, scarecrow trail, pantomime horse trials, ghost tours, films, quizzes, sports and music there are a few new events are in the offing too, like a Rio 2016 Onesie Party when villagers are encouraged to get into party mode by gathering together to watch the opening ceremony on a big screen in the V&A Halls and the 'Weel Kirkit' heritage walks led by a professional story teller.
Over the years Victoria Week has raised thousands of pounds for local causes and continually seeks to renew and refresh itself by reflecting current trends and initiatives.
It offers another chance for the community of Ballater to celebrate and enjoy some fun after the floods gave the area the most challenging start to the year.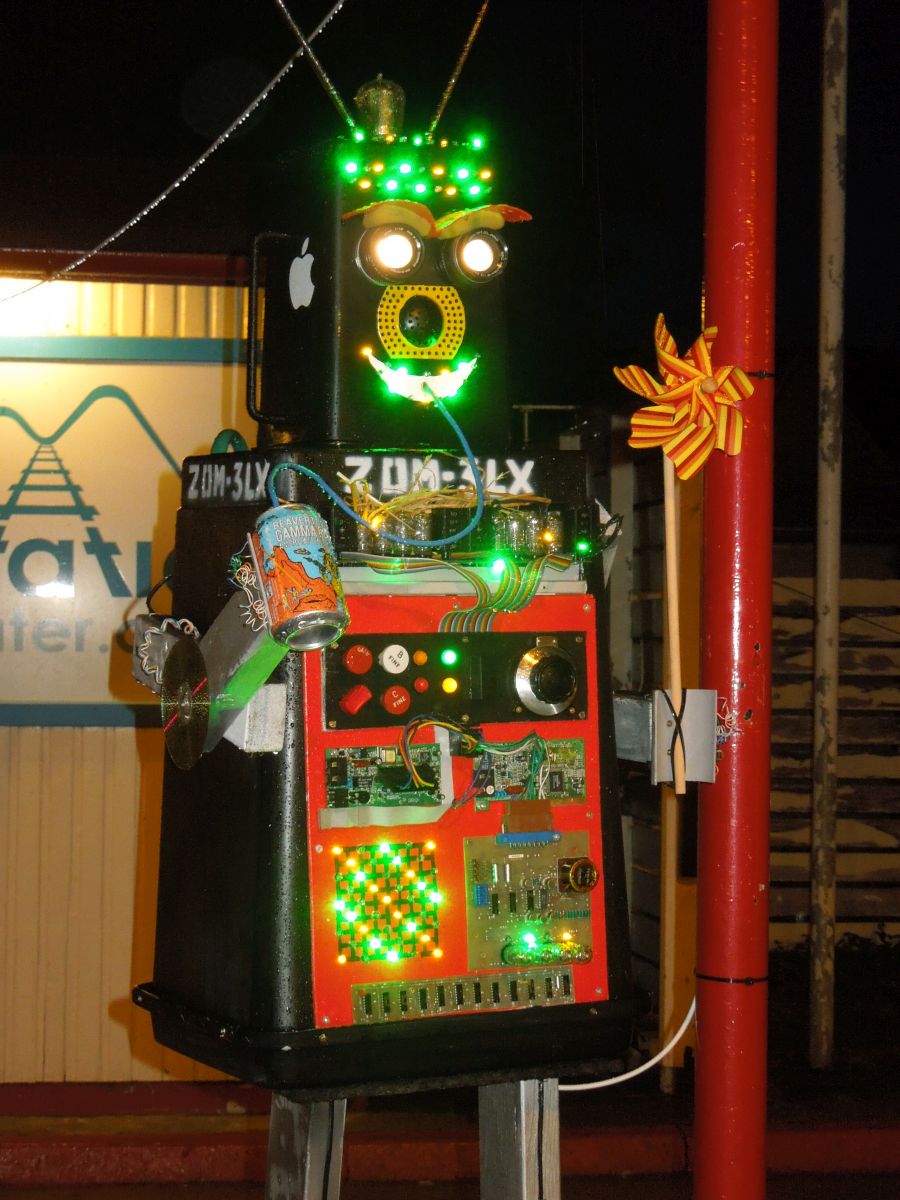 With its close connections to Balmoral Castle, the Royal Family's summer home, Ballater pulled out all the stops to mark the Queen's 90th birthday earlier in June when hundreds of people of all aged gathered for the Happy Birthday Ma'am street party.
Organisers of Ballater Victoria Week hope to see the same show of community spirit with another well-earned opportunity for villagers to have fun and let their hair down. The annual party week has gone from strength to strength since its inception in 1987 to commemorate the 150th anniversary of Queen Victoria's accession, raising thousands of pounds for local charities along the way.
Among the highlights of the 10 day extravaganza is Ballater Highland Games which takes place on Thursday, August 11 and includes sports, hill race, Highland dancing and much more.
With Ballater Victoria Week enjoyed by both local residents and visitors alike, Richard Watts, chair of the Ballater Business Association is pleased to see it develop and grow in 2016.
"The resilience and determination to get over the floods has been quite remarkable and everyone is keen to get over the message that Ballater is back on its feet and is very much open for business," says Mr Watts.
"Organisers of Ballater Victoria Week work really hard to put together an action-packed programme with events to appeal to people of all ages. Locals and visitors alike will be welcome to join in the fun and there will be plenty of cheer and chuckles along the way."
Balmoral Castle remains a favourite summer retreat for the Royal Family, and Ballater is often referred to as the 'Royal Warrant Town', due to the large number of businesses that hold the prestigious mark of recognition to those who supply goods or services to the Households of HM The Queen, HRH The Duke of Edinburgh or HRH The Prince of Wales.
For more information about Ballater Victoria Week visit the website http://www.ballatervictoriaweek.co.uk/
BVA is also active on social media at http://www.ballatervictoriaweek.co.uk/
Comments enabled – see comments box below. Note, all comments will be moderated.