By Duncan Harley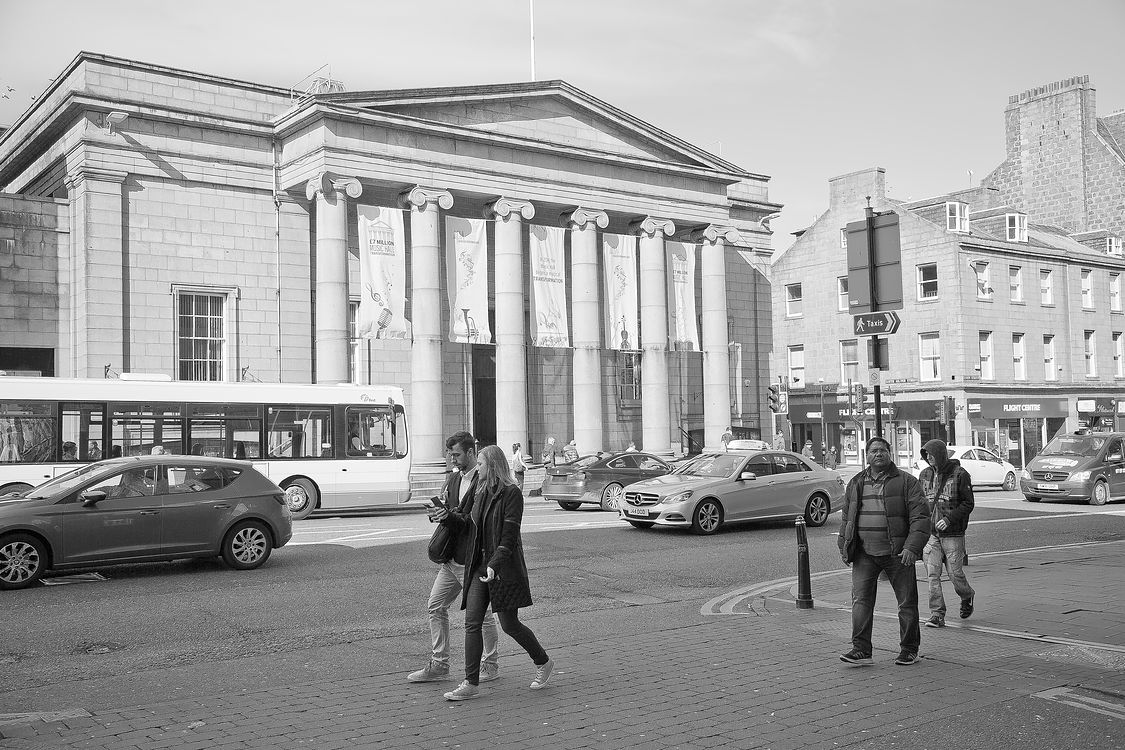 We all have our story to tell about Aberdeen Music Hall. Rocket-Man Elton John can still remember playing his first ever Aberdeen gig at the venue in far off 1972 and many Aberdonians can still recall their shock introduction to Glam Rock a year later when Bowie plus legendary guitarist Mick Ronson brought Spiders from Mars to the Music Hall stage.
Elton and Bowie were in good company since the historic venue has hosted performances from many of the good and the great over the past 194 years.
Built to a design by Archibald Simpson the building opened in 1822 and over the decades performers as diverse as Charles Dickens, John Anderson the Great Wizard of the North plus the comedy duo Pinky and Perky have trodden the boards to entertain and amaze Aberdeen audiences. Politicians Tony Benn, Winston Churchill, and Lloyd George put in appearances and throughout its history, the building has played host to everything from concerts and bazaars to theatre and sporting events.
As the A Listed venue begins a £7m restoration and re-generation uplift, Aberdeen Performing Arts recently hosted a series of "Lights Oot!" events showcasing the diversity of the venue.
March 31st saw a first performance of APA Associate Artist's Aidan O'Rourke and Jason Singh's experimental sound work "Connect:ed" (sic). Created through the Connect Project and a year in the making, the work represents the culmination of a process involving musicians and vocalists from all walks of life and genres within the City and Shire.
The next night the Music Hall hosted "Your Hall Your Story". Following an introductory speech from Aberdeen Provost George Adams the evening focused on the recollections and reminiscences of the users of the venue.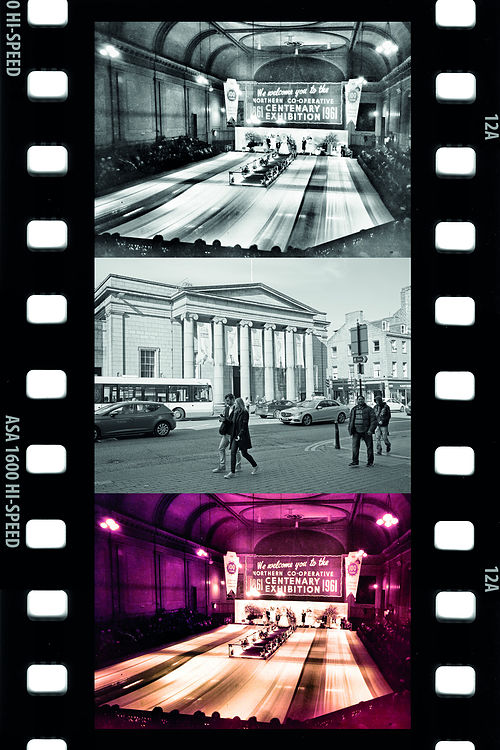 Directed by Douglas Irvine with Artistic Production by Lesley Anne Rose, compere Robert Lovie and actor Cameron Mowat led the audience of around 600 on a journey through the sometimes turbulent but always entertaining history of Aberdeen's favourite concert venue using both live and recorded recollections told first hand by those who were actually there.
The stories came fast and furious throughout the evening. Roberta Duncan told how her father rose to international fame following a world record roller-skating endurance marathon in the main hall.His record making 61 hours performance seemingly stands to this day.
Mary Smith remembered meeting Sir John Barbirolli at a Hallé Orchestra performance, Sandy Hood recalled hearing Mahler and local councillor, former European and Commonwealth lightweight wrestler, Len Ironside told how wrestlers had a particular dislike of the Music Hall wrestling ring.
"It was up on stage" he said "which meant that you felt every bump and had every chance of being thrown out of the ring and down the ten feet to the floor. When this happened, the audience would simply lift you up and throw you back in."
On one occasion, as this was going on, a voice rang out:
"Is there any word yet oh ma new hoose councillor?"
The final "Lights Oot!" night featured the first public performance of Aidan O'Rourke and Jason Singh's musical piece "Hibernation".
Played as a finale at "Hootenanny", an evening hosted by the Scottish Ceilidh All Stars, the new work has become the final musical piece performed within the historic venue prior to the two year closure.
During renovation APA will be "Stepping Out" in and around Aberdeen with a programme of events inspired by the Music Hall stories.
When doors reopen in spring 2018 the venue will feature an upgraded and restored auditorium, a new 100 seat performance space plus a new box office, café and bar.
Text and images © Duncan Harley and Grampian Transport Museum, Image design – Toni Todd. First published in the May 2016 Leopard Magazine'
Comments enabled – see comments box below. Note, all comments will be moderated.