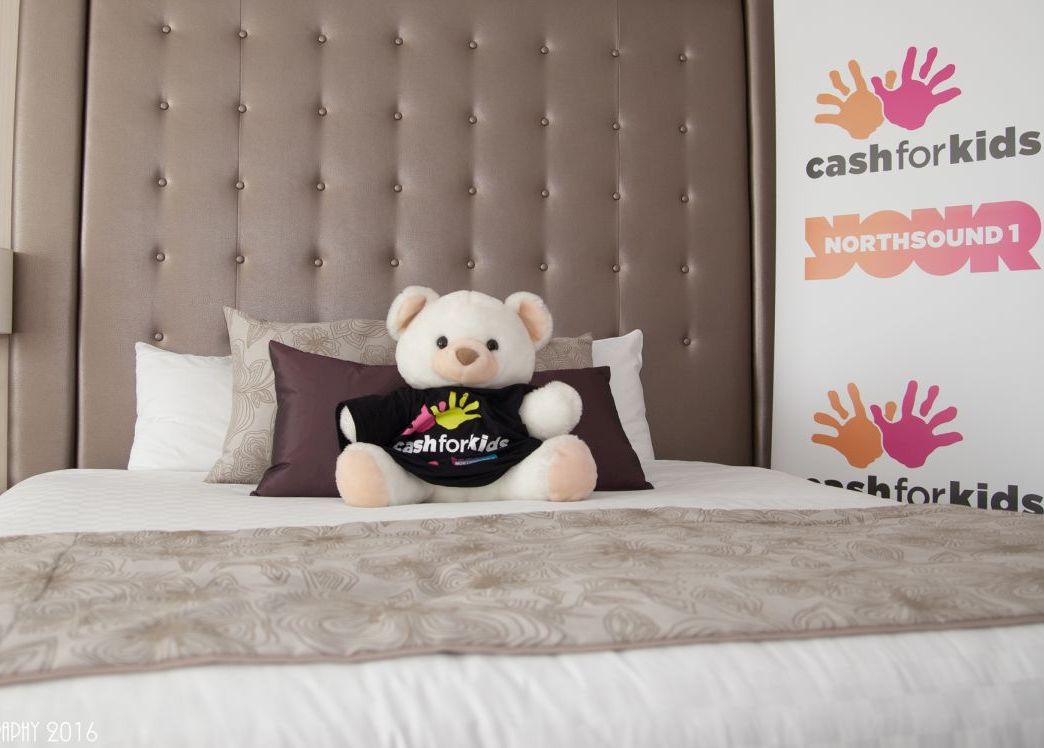 With thanks to Esther Green, Senior Account Executive, Tricker PR.
A bed may seem like a basic home requirement, but sadly in some households in Aberdeen and Aberdeenshire, children are sleeping on broken, inadequate beds or have shared sleeping arrangements with siblings or their parents, or are sleeping on mattresses on the floor.
Aberdeen Asset Management has given £5,000 to purchase a mix of single beds, cots and bunk beds for disadvantaged families in the North-east.
The money from the firm's Charitable Foundation has provided 45 children with a comfortable night's sleep through the Northsound Cash for Kids Bed Appeal.
A lack of proper bedding is an indication of the growing scale of childhood poverty that exists in the region, said Michelle Ferguson, the charity's manager.
For the past three years Cash for Kids has run its Bed Appeal to raise money for new children's beds in order to keep up with the ever increasing number of requests being made by social workers and other professionals to help give children and young people a good night's sleep.
Michelle said:
"The number of disabled and disadvantaged children in Aberdeen and across the North-east who simply don't have their own bed to sleep in is quite alarming. We've helped more than 350 children since we began the appeal three years ago and the positive impact that these beds have on the lives of these children and their families is very significant.
"We've seen a child aged six still sleeping in a cot for a new baby, and parents not being able to afford the basics for a new baby. We've also bought bunk beds for families where their homes are overcrowded or where children are sleeping on broken and unfit beds.
"One application was for two brothers whose bunk beds had collapsed, the top bed landing on the one below, breaking the arm of the boy sleeping in the bottom bunk. Aberdeen Asset Management's contribution goes a long way to bringing a good night's sleep to young people living in the North-east."
Dominic Kite of Aberdeen's Charitable Foundation said:
"A good night's sleep is a basic fundamental requirement that most of us take for granted. Through its Bed Appeal, Cash for Kids is not only highlighting that that there are children living in the North-east who have inadequate sleeping arrangements but helping them to become better rested by providing appropriate beds to families in need."
Aberdeen Asset Charitable Foundation was established in 2012 to formalise and develop the Group's charitable giving globally. It seeks partnerships with smaller charities around the world, where funds can be seen to have a meaningful and measurable impact and the firm encourages its employees to use their time and skills to support its charitable projects.
The main focus of the Foundation is around emerging markets and local communities, reflecting the desire to give back to those areas which are a key strategic focus of the business and to build on the historic pattern of giving to communities in which Aberdeen employees live and work.
For more information visit http://www.aberdeen-asset.co.uk/aam.nsf/foundation/home
Cash for Kids is Northsound Radio's listeners' charity, making grants to individuals, families, children's groups, organisations and projects throughout the station's transmission area. Money is raised locally and spent locally to benefit local disabled and disadvantaged children and young people under 18.
Comments enabled – see comments box below. Note, all comments will be moderated.