With thanks to Kenneth Hutchison, Parliamentary Assistant to Dr. Eilidh Whiteford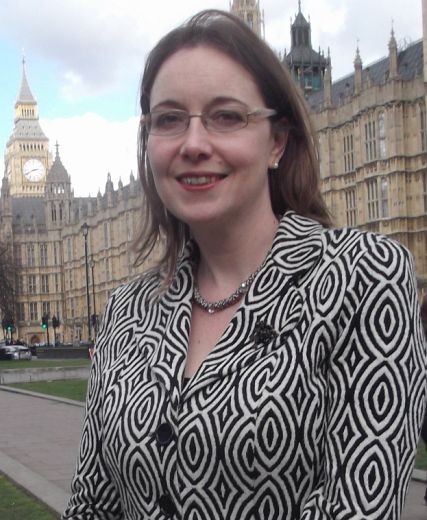 Banff & Buchan MP Dr Eilidh Whiteford has welcomed the release of the SNP's Alternative Queen's Speech at Westminster, saying it offers "a real alternative to Tory austerity."
The Queen's Speech today will highlight the Conservative Government's legislative agenda for the coming year, and will likely include increases to tuition fees at English universities, and a weakening of the prerogatives of the Lords – where the Government has suffered a string of recent setbacks.
Speaking in advance of the Speech, Dr. Whiteford said:
"We now have a situation where the UK Government has failed to meet its own targets on key economic indicators. Debt, deficit, borrowing, productivity, innovation, trade, exports – you name the target, the Tories have missed it. Austerity has choked off economic growth – and the UK's trade deficit is now at its worst position since 2008.
"The upshot of austerity is that, inevitably, it's the poorest in society who pay the most. We're calling for a modest – 0.5% – increase in public spending, which would help mitigate the worst impacts of austerity, and boost economic growth.
"The only way to tackle the deficit is to grow the economy, and it's a lesson this Government has singularly failed to take on board. Choking off investment when it's needed most is economic madness.
"With Labour mired in in-fighting, the SNP represents the only real alternative to a Tory Government. We want a fairer country, and that's what we'll keep fighting for at Westminster."
Other proposals in the SNP's Alternative Queen's Speech include:
measures to boost exports
a Fair Tax Bill to crack down on tax evasion
a real Home Rule Bill, including devolution of social security, corporation tax, broadcasting and resource management
reform of Westminster, with replacement of the House of Lords by a democratically elected second chamber
an end to arms exports to Saudi Arabia.
* Comments enabled – see comments box below. Note, all comments will be moderated.
[Aberdeen Voice accepts and welcomes contributions from all sides/angles pertaining to any issue. Views and opinions expressed in any article are entirely those of the writer/contributor, and inclusion in our publication does not constitute support or endorsement of these by Aberdeen Voice as an organisation or any of its team members.]