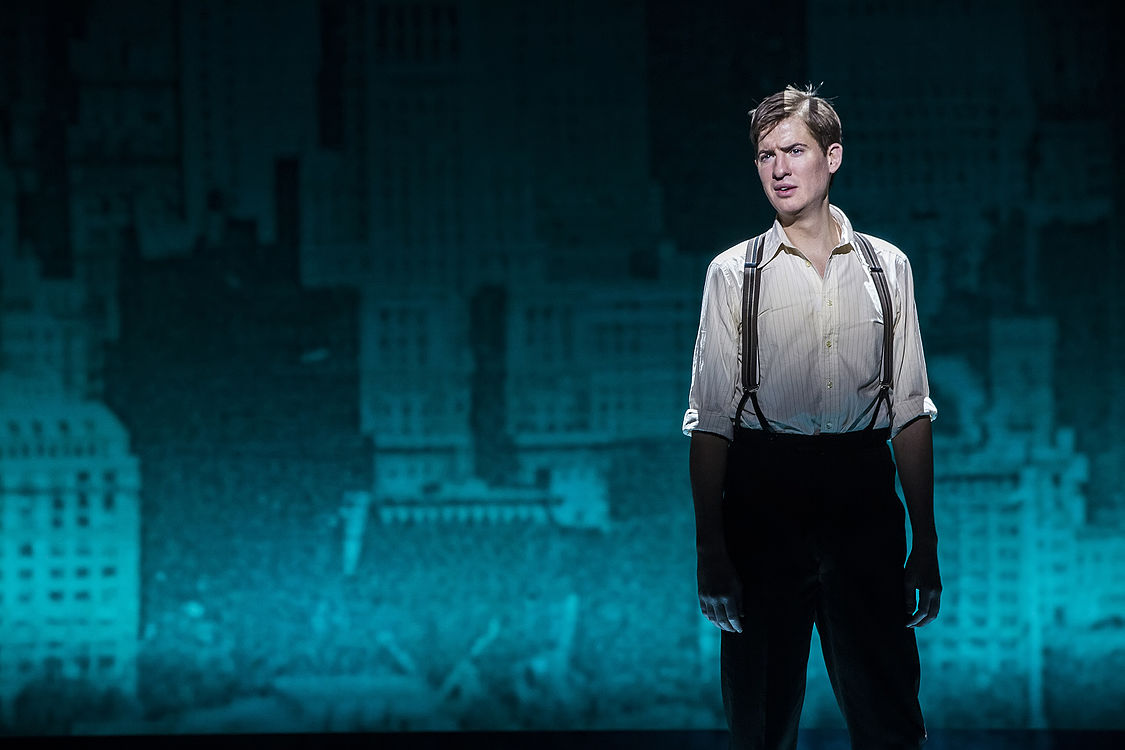 Duncan Harley Reviews Breakfast at Tiffany's at His Majesty's Theatre Aberdeen.
Theatregoers expecting a re-run of the 1961 Rom-Com Hollywood blockbuster film are likely to be disappointed with this production. Those with fresh eyes and those who have read Truman Capote's novella are likely to enjoy the experience.
Leading lady Holly Golightly welcomes a succession of men into her bedroom, she never names her cat and insists on applying lipstick before receiving bad news.
Aspiring writer Fred wrestles with his sexuality, narrates Holly's story and gets fired for not making friends with the semicolon.
Meanwhile Bing Crosby croons softly in the background, a roller-skating burned-out-diva circles the stage and the veiled spectre of Audrey Hepburn haunts the audience. Neither a musical nor a love story Breakfast at Tiffany's is in a complicated place.
As a love story, Capote's tale was never going to cut the mustard anyway. It's not really a stereotypical boy meets girl tale. In act two, Holly memorably reveals that she has really only had eleven lovers, that is if you discount all of those from before she was sixteen.
As an honest exploration of sexual morals Breakfast at Tiffany's remains challenging and in its day the risqué behaviour and sexual ambiguity of Capote's characters invited both fierce criticism and intensely voyeuristic interest.
Interviewed for Playboy in 1968 Capote was asked whether Holly was the prototype of today's liberated female. In reply he likened her to an authentic American geisha.
"She had no job, but accompanied expense-account men to the best restaurants and night clubs with the understanding that her escort was obligated to give her some sort of gift. Perhaps jewellery or a cheque … if she felt like it, she might take her escort home for the night."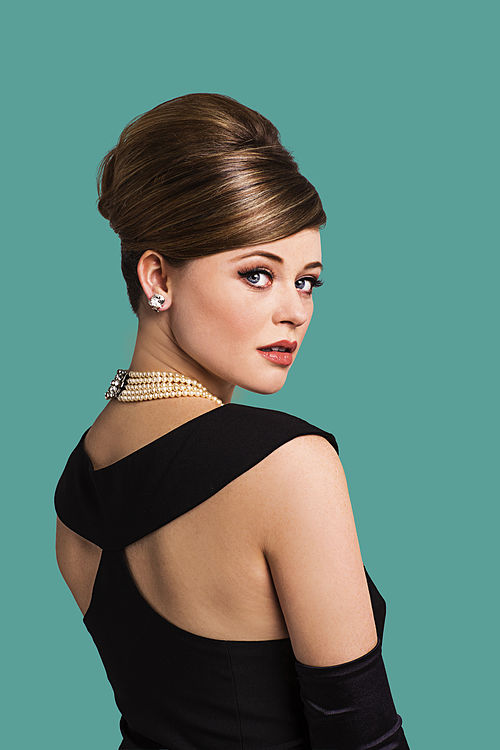 Played out in flashback, Richard Greenberg's adaptation can be challenging.
Set in both the 1950's and in war-time 1944 the story moves sharply backwards and forwards between the two era's, relying on New York accented machine-gun dialogue, delivered speedily by Matt Barber's Fred, to fill in the blanks. In general this works well although Matt's delivery was on occasion let down by a poor sound envelope.
The 1950's action takes place in an oddly deserted New York bar. Holly has left the country some years before following legal difficulties connected to her relationship with Sing Sing resident and some time mobster Sally Tomato. Many of the 1944 scenes are played out in Holly's room, in the street outside her apartment, at a bus station and on Brooklyn Bridge. There are frequent changes of scene.
All eyes of course are on leading lady Emily Atack.
New to the role, in fact new to the touring stage, and fresh from playing Daphne in a re-make of Dad's Army could Emily step into Holly's wee black dress and high-heels? Thankfully the answer is a resounding yes.
This is a demanding role with Holly Golightly on-stage virtually throughout the performance. Alongside the reams of Capote dialogue and those iconic costume changes, Holly is required to deliver Moon River and of course Emily does this memorably.
Robert Calvert's portrayal of horse doctor Doc Golightly is a delight. Old enough to be her father but in reality her legal wedded husband, Doc accepts Holly for who she is and after ae fond kiss, parts gracefully before broken-heartedly riding the interstate bus back to Texas.
Bob the Cat plays Holly's unnamed feline companion and deserves special mention. Hailing from a small animal rescue centre in Surrey he has made it into the Moggie A-list with a list of credits including East Enders, Crimewatch and The Secret Life of Cats. Seemingly he is purring with delight to be appearing in Breakfast at Tiffany's but is far too well mannered to purr loudly on-stage.
It's a brave cast who take on the ghost of a worldwide blockbuster and on some levels it is impossible to shake the temptation to make comparisons. That however might be a mistake since this production stands well enough on its own merits.
Directed by Nikolai Foster, Breakfast at Tiffany's plays at HMT Aberdeen until Saturday 7th May
Tickets from Aberdeen Performing Arts Tel: 01224- 641122
Words © Duncan Harley and Images © APA