Internationally acclaimed guitarists Giorgio Serci and Jonny Phillips bring their Guitar Journey Duet to the Blue Lamp in Gallowgate on Thursday, March 10 as part of their first Scottish tour. With thanks to Rob Adams.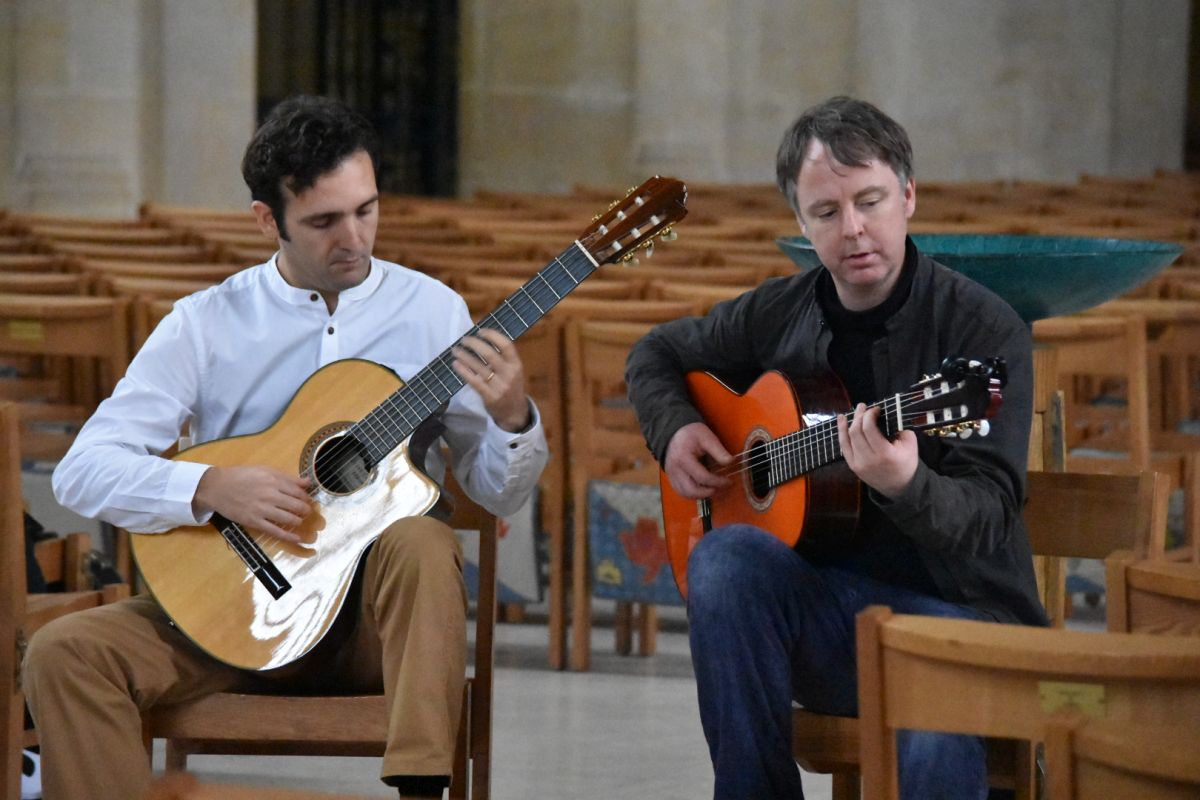 Sardinia-born Serci, who has worked with orchestras including the Berlin Philharmonic and City of Birmingham Symphony as well as performers as diverse as Dr John and Dame Shirley Bassey, met Phillips after a gig in South London in 2001 and after they struck up a conversation it became clear that they shared similar musical ideas, interests and enthusiasms.
It wasn't until 2015, however, that the two friends finally formed a musical partnership as Phillips became immersed in his group, the Latin American-influenced Oriole, and Serci kept busy as a player, composer, arranger, teacher, lecturer, and guitar magazine columnist.
"For a long time I'd had this idea for a group that explores the history of the guitar from its origins in Spain and North Africa out across the Americas," says Phillips, who regularly visits Spain and Portugal to play and soak up Iberian music.
"Oriole does that to some degree but I like the two guitar format – it's easily portable for one thing – and since the moment I heard Giorgio play I felt he would be the ideal partner. It just took us a while to organize time for us to work on it."
Although both players are serious students of the guitar and its influence around the world – Serci has a particular fascination for Brazilian and Cuban musical styles – they were keen to avoid a scholastic approach in presenting the music they put together to illustrate the guitar's journey.
"It's really about communicating how we feel about the music rather than how much we know," says Serci.
"When I first heard Jonny play I was immediately struck by his ability to tell a story through his compositions. He also has a deep understanding of and respect for traditional music from different parts of the world and that comes across in his playing. It makes it fun for me to play with him and I hope a really enjoyable experience for the audience when we play together."