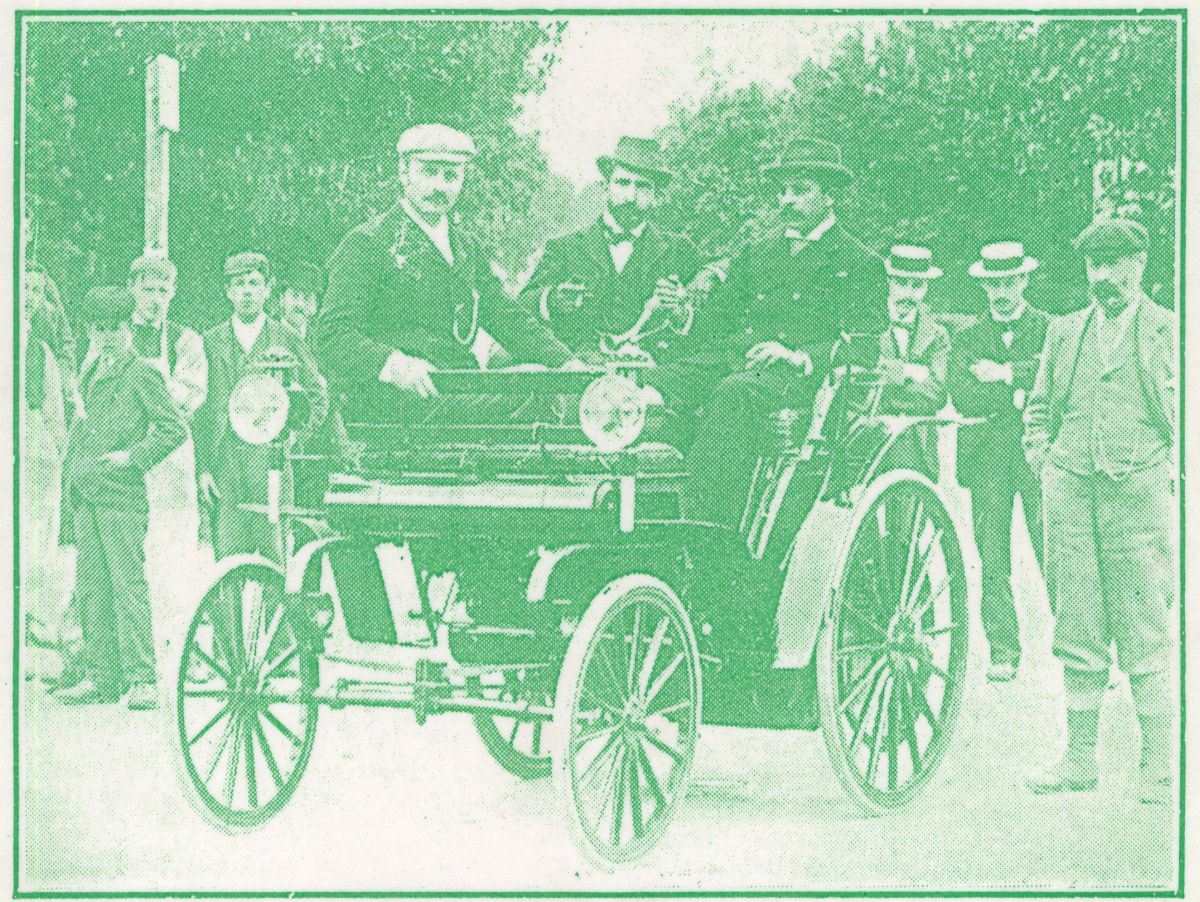 With thanks to Martyn Smith.
The Grampian Transport Museum has, at various times, published the remarkable story of the arrival of what is thought to be the second motor car in Scotland, in July 1896.
It was purchased by a truly remarkable GP, Dr P. E. Howie of Strathdon.
The German Daimler was previously owned by F.R. Simms, the 'Father of the British motor industry', who founded the Coventry Daimler concern that year.
Fortunately the training session given to Dr Howie in Alford Main Street at the dawn of the motoring era was photographed which in itself was quite a notable event.
Now the GTM wants to tell the story as part of a new introduction to the museum to be housed in a new reception building currently under construction. To do this properly a good copy of the Dr Howie photograph (attached) is needed that can be enlarged to be included in a photo mural.
The museum is hoping to track down a good copy or preferably an original photographic print or glass plate negative to use in the new exhibition. Does anyone out there recognise this image?
We are also keen to discover more about Dr Howie and any photographs of him or his later Daimler cars would be of great interest.
Any help would be really appreciated by all involved with the GTM.
Comments enabled – see comments box below. Note, all comments will be moderated.