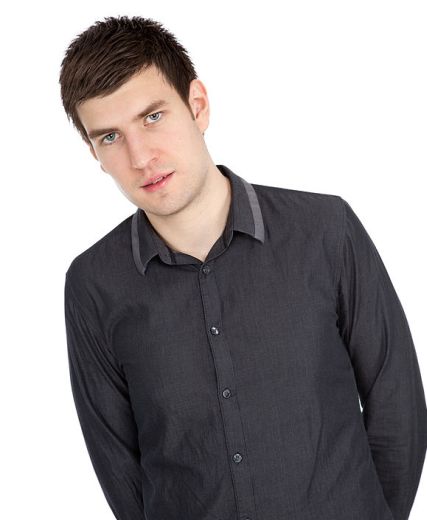 Reviewed by Duncan Harley.
Described by Tom Robinson on BBC Radio 6 as "Wildly different but never not interesting", Gordon Duthie has yet again hit the sweet spot with the release of his new album Dunt Dunt Dunt Dunt.
In this, his fourth album release, the NE singer/songwriter/musician reflects on work-related themes and engages in an often humorous take on club dance music to get his point across.
A year in the making, this new offering looks deeply into the soulless existence of those micromanaged Gen-X Millennials who, says Gordon:
"will IM you. Then ignore you to your face … Millennials have no empathy and are socially a bit awkward … social media has pretty much changed the world".
The noun 'dunt' can of course be used in various contexts.
"In Aberdeen at the moment lots of people are getting the dunt and it affects everyone engaged in the oil business either directly via job losses or indirectly to do with the threat of redundancy," says Gordon.
It can also be a wake up call. The pounding lyrics of Hadephobia refer to the sky falling in – a clear reference to getting the dunt big time:
"I looked and saw the fear in your eyes, like a long hot summer, burning the sky."
Dead Dreams reflects on "Sitting for hours in a solid chair, listening to a man who sold his life … dead dreams inside us, fight an old child's mind."
"It's about PowerPoint Hell" says Gordon, "we've all sat through it."
In Young Kenny – A melodious but slightly mournful piece – Gordon describes a composite character struggling with isolation and loneliness. "Young Kenny didn't know who he was … it all came to a head … the mystical beauty of the coast, brought his mind back again."
With previous albums Thran, Shire and City and Multimedia Monster under his belt, Westhill-based Gordon's new release is a powerful mix of social comment set solidly within a framework of electric ambient club music.
As Gordon himself says, the lyrics
"Wink nicely at local events."
Mixed and Mastered by Thaddeus Moore of Sprout City Studios, Dunt Dunt Dunt Dunt is available from most digital music stores and also direct from Gordon at www.gordonduthie.com
First published in the December Leopard Magazine.