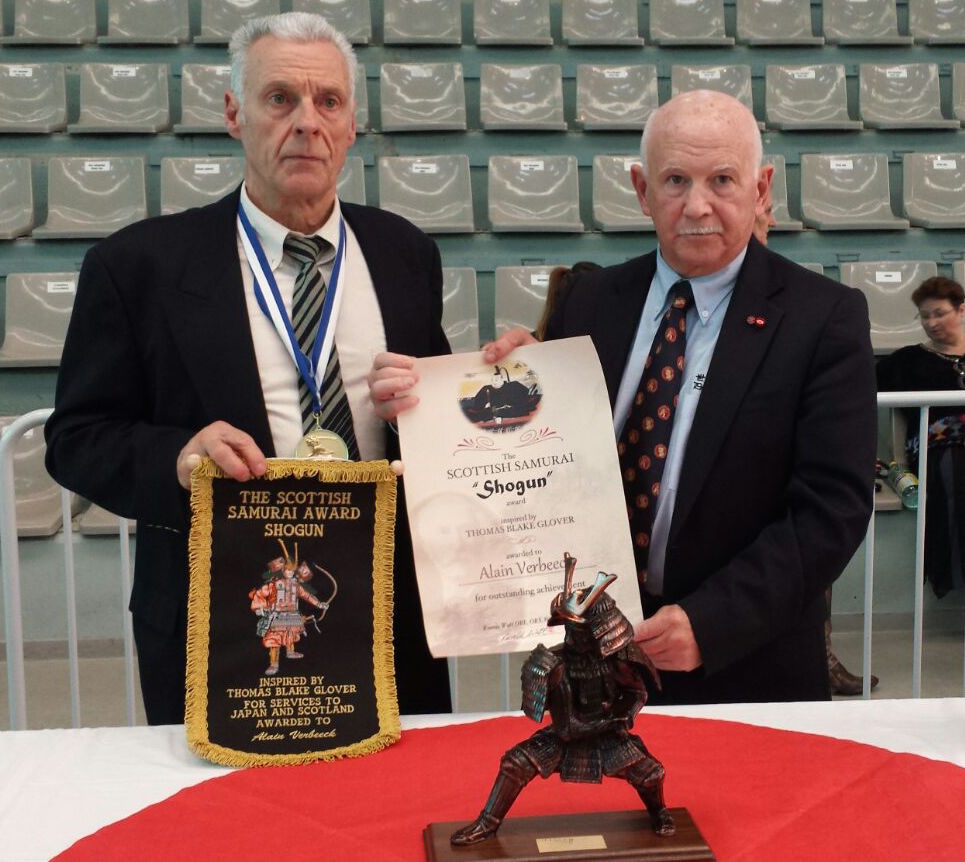 By Charlie Abel.
Ronnie Watt's National Karate Federation have returned from Berk, France where an international open competition was held on the 25th of October 2015.
The competition was hosted by French instructor Alain Verbeek (6th Dan).
Alain's club trains in the doctrines of Alain's late instructor, Taiji Kase (9th Dan). Kase is a widely respected Japanese Karate legend.
Our Aberdeen based NKF team did exceptionally well during the competition returning with 4 international medals against some stiff competition which included 1 Gold and 3 Silver – Nissara Kirk taking the Gold and 2 Bronze, and John McInnes taking a Silver.
There were 150 competitors in all so Ronnie and his squad can hold their heads high.
A special training course was held the day before the competition. Participants in the course enjoyed 6 hours of karate training the day before the competition from 4 different karate masters. Participants travelled from around Europe to reach Berck for this rare opportunity with competitors from Germany, Austria, Scotland, France and many from Brittany.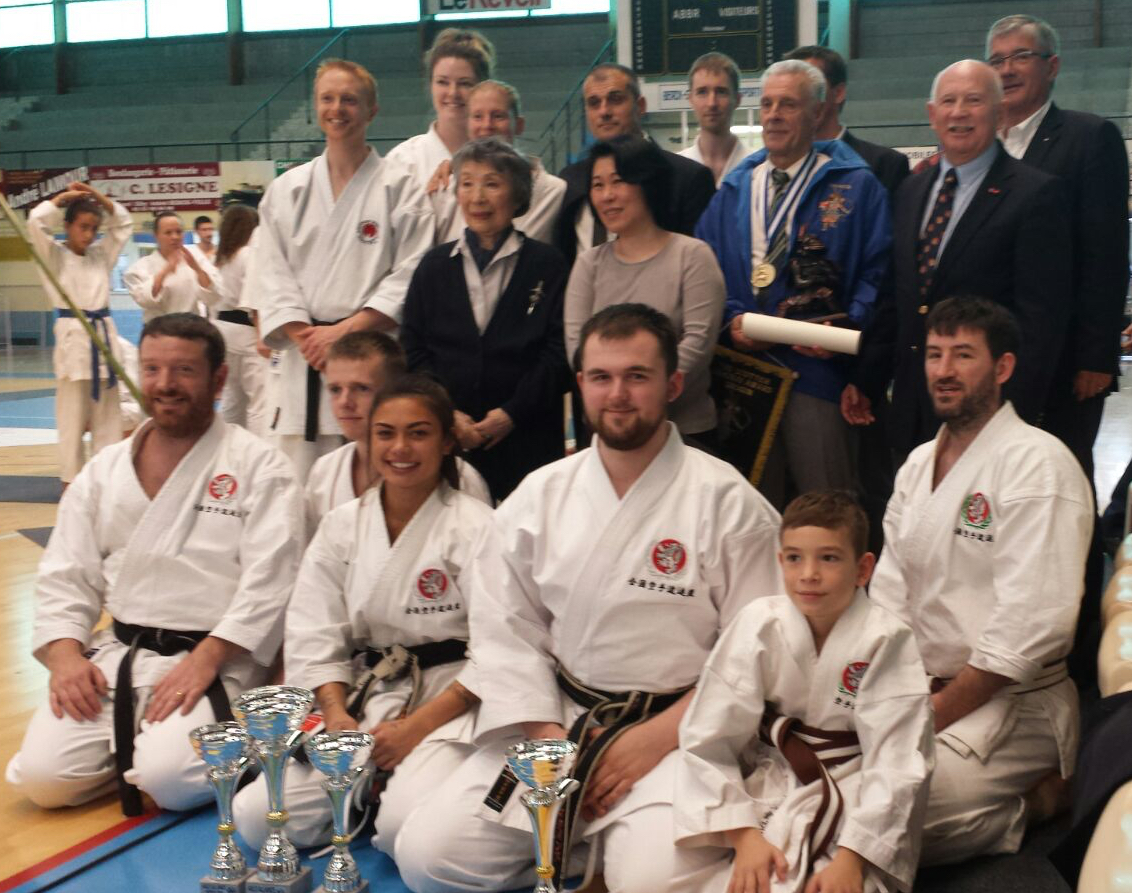 Shihan Ronnie Watt (8th Dan) from Aberdeen focused on speed technique to score points in kumite. Sensei Alain Verbeek  (6th dan) demonstrated Kase-ha sparring tactics, using various knife hand attacks in response to an attacker. Sensei Christian Le Romancer (Brittany) demonstrated bunkai and emphasised the importance of Kime (power, focus).
Sensei Dieter Langer (3rd Dan) from Germany demonstrated the structures behind the kata and the importance of form over strength.
Also present was the wife and daughter of Taiji Kase. They will soon publish a much anticipated book detailing the life and legend that was Taiji Kase. Kase was also a frequent visitor to Aberdeen and a close friend of Ronnie Watt.
Alain Verbeek has studied Karate for over 45 years and in this time Ronnie and Alain have become great friends.
At the end of the festival and competition Alain was surprised to receive a Samurai SHOGUN award for his service to karate and promotion of friendship between Scotland and France. The award was given after the closing ceremony of the competition in front of many guests and VIP's including Chieko Kase (wife) and Sachiko Kase (daughter), the Mayor of Berk and the ambassador of Japan in France, Yoichi Suzuki.
The Auld Alliance is still strong. The NKF would like to thank the French families that hosted the NKF squad and for showing them such great hospitality.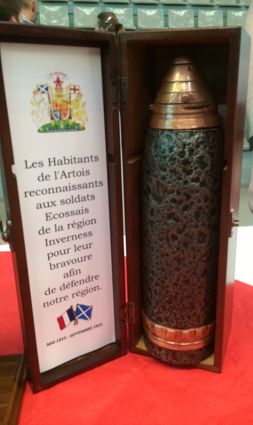 After the tournament Ronnie and his NKF squad were invited to the Berck town hall to be treated to a special civic reception hosted by the Mayor of Berck, a senior MP and other VIPs from the area.
Ronnie was presented with a medal by the Mayor of Berk for promoting friendship and culture between France and Scotland through Karate.
Ronnie was also presented with a very special gift, from the people of Inverness, France.
This was an unexploded world war one shell (pictured right), encased in a special hand made box.
It had been fired into the area where the Scottish soldiers had fought, many giving their lives to fight for the freedom of France in the Great War, 1915.
Ronnie said he was "deeply moved" by this special gift.
Comments enabled – see comments box below. Note, all comments will be moderated.