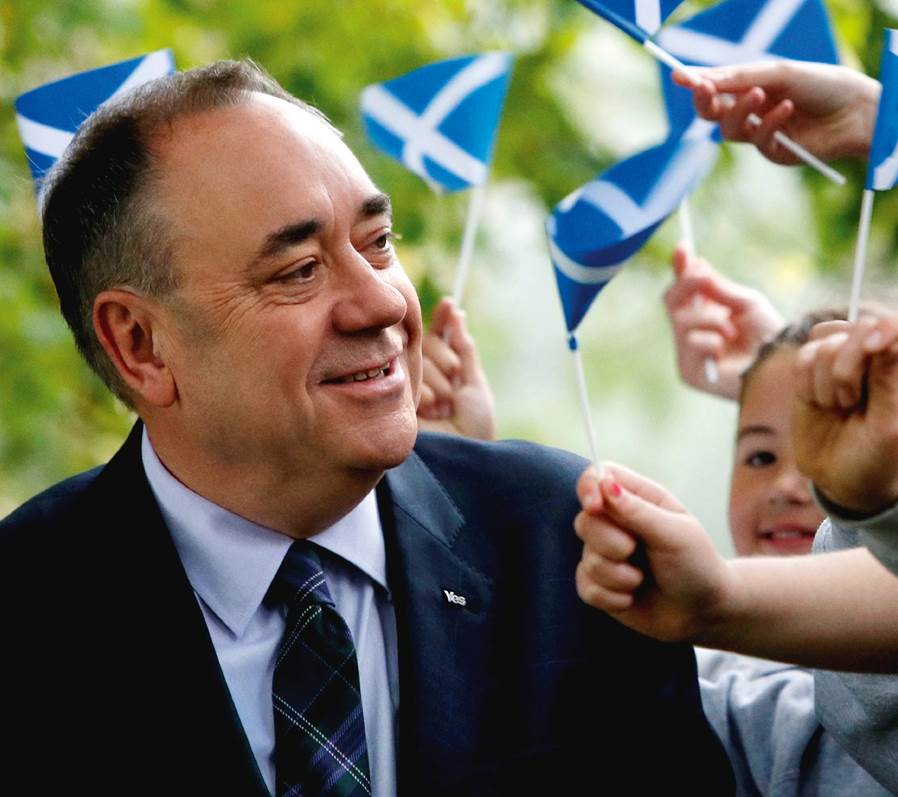 With thanks to Tom Collins, Press Officer, Rt. Hon. Alex Salmond MP MSP
Alex Salmond MSP (Aberdeenshire East) MP (Gordon) has hailed the Aberdeen to Inverness transport network as a "corridor of prosperity".
Earlier this month, Derek Mackay MSP, Minister for Transport and Islands, unveiled the first of 40 new-look trains as part of a £14-million modernisation project.
The refurbished trains are tailored for use on Scotland's scenic routes and will be released onto the rail network at a rate of one a month.
The SNP's local agenda for transport and economic development includes more than £170 million worth of improvements to the railway line and the development of key tourist destinations around each station. The upgrades will be complete by 2019.
The Scottish Government has also put plans in place to dual the A96, which will involve a total of 86 miles worth of upgrades. The project will deliver many benefits including improved journey time and reliability, delivering economic growth, improved connectivity and reduce the rate and severity of accidents.
Commenting, Mr Salmond said:
"The SNP Government is dedicated to improving transport services throughout Scotland. This is evident in the £177 million worth of improvements that are planned for our existing railway line.
"I am pleased to hear that the Scottish Government continues to invest in public transport and I cannot wait to see these tailored carriages on our fantastic Aberdeen to Inverness line.
"It is also important that we continue to improve our road network too – ensuring that it is both reliable and safe for passengers to use.
"This dedication to our transport network will create a corridor of prosperity between Aberdeen and Inverness.
"All of these important upgrades will provide an economic boost as well as reducing overall CO2 emissions, benefitting communities at every stage of the 108-mile long line."
Comments enabled – see comments box below. Note, all comments will be moderated.
[Aberdeen Voice accepts and welcomes contributions from all sides/angles pertaining to any issue. Views and opinions expressed in any article are entirely those of the writer/contributor, and inclusion in our publication does not constitute support or endorsement of these by Aberdeen Voice as an organisation or any of its team members.]