With thanks to Kenneth Hutchison, Parliamentary Assistant to Dr. Eilidh Whiteford MP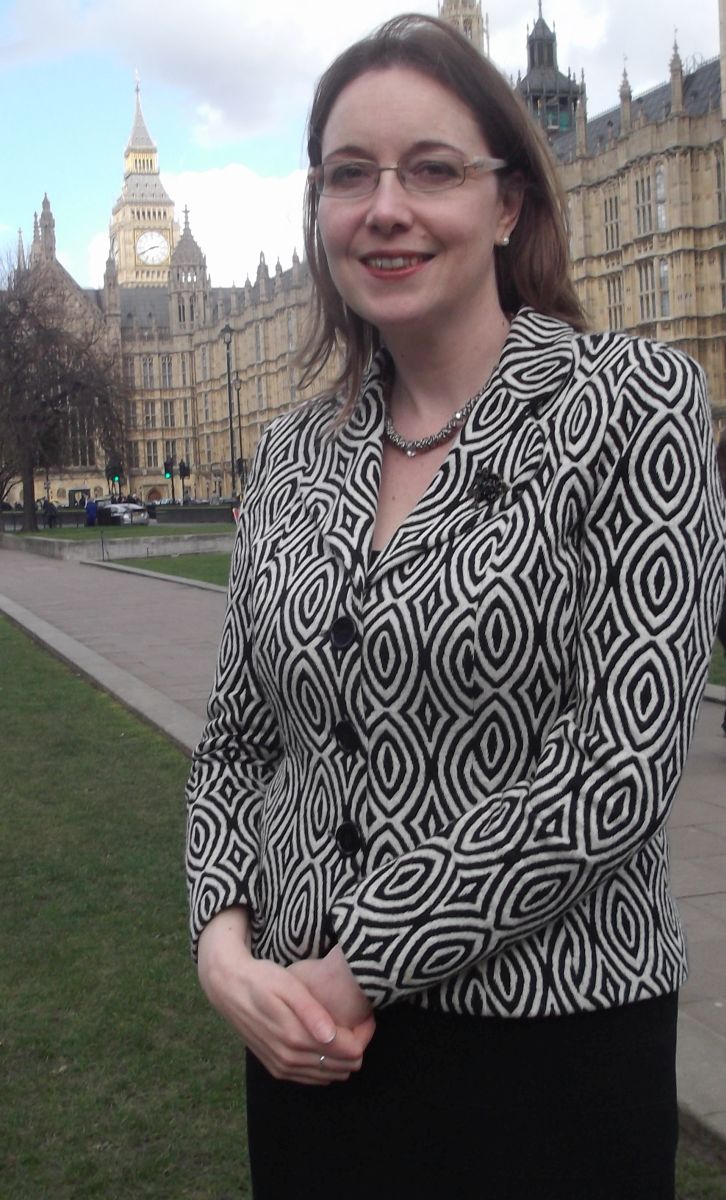 Prime Minister David Cameron needs to give a serious answer about the UK Government's involvement in proposals to use state aid to entice jobs from Fraserburgh to Grimsby, following a parliamentary intervention from Banff and Buchan MP, Eilidh Whiteford.
Speaking at Prime Minister's Questions on Wednesday, Dr Whiteford (pictured) asked the Prime Minister directly what action the UK Government was doing to keep jobs in Fraserburgh. The Prime Minister, in response, gave a much vaguer political answer about keeping inflation and taxes low – failing to address the UK Government's involvement in Grimsby's bid as a base for centralisation of Young's operations.
It was reported earlier this month that North Lincolnshire Council, in conjunction with the UK Government, will deploy a £1.34 million funding package to persuade the company to move jobs from Scotland to Grimsby.
It is understood that the money comes from unused cash in the area's Regional Growth Fund.
However, Scottish politicians have cast doubt on the funding package, highlighting European Union State Aid rules which place strict limits on the direct financial support governments can offer to companies. Since the UK Government and North Lincolnshire's offer, the Scottish Government has stated that it will match the funding package – provided it can be demonstrated that such a move would be within the law.
Last month, Dr Whiteford and local MSP Stewart Stevenson wrote to the UK Business Secretary, Sajid Javid, asking for more information about the UK Government's legal basis for making the offer.
Speaking afterwards, Dr Whiteford said:
"I asked the Prime Minister a straightforward question, and he tried to dodge it. It won't rub with my constituents, who stand at risk of losing their jobs because the UK Government plans to directly subsidise Grimsby's rival bid.
"The Prime Minister made no effort whatsoever to address the fact that his Government is in the process of breaching state aid rules, with the specific goal of consolidating jobs in Grimsby – to Fraserburgh's direct detriment.
"The Scottish Government will aim to match this assistance – if it emerges that it is legal to do so. However, it is disappointing to note that the Prime Minister cannot defend his own Government's role in damaging the local economy.
"I will continue to ask difficult questions at Westminster, and my colleagues in the Scottish Government will continue to ensure that Fraserburgh remains an attractive place for Young's to continue doing business."
Comments enabled – see comments box below. Note, all comments will be moderated.
[Aberdeen Voice accepts and welcomes contributions from all sides/angles pertaining to any issue. Views and opinions expressed in any article are entirely those of the writer/contributor, and inclusion in our publication does not constitute support or endorsement of these by Aberdeen Voice as an organisation or any of its team members.]