With thanks to Dave Macdermid.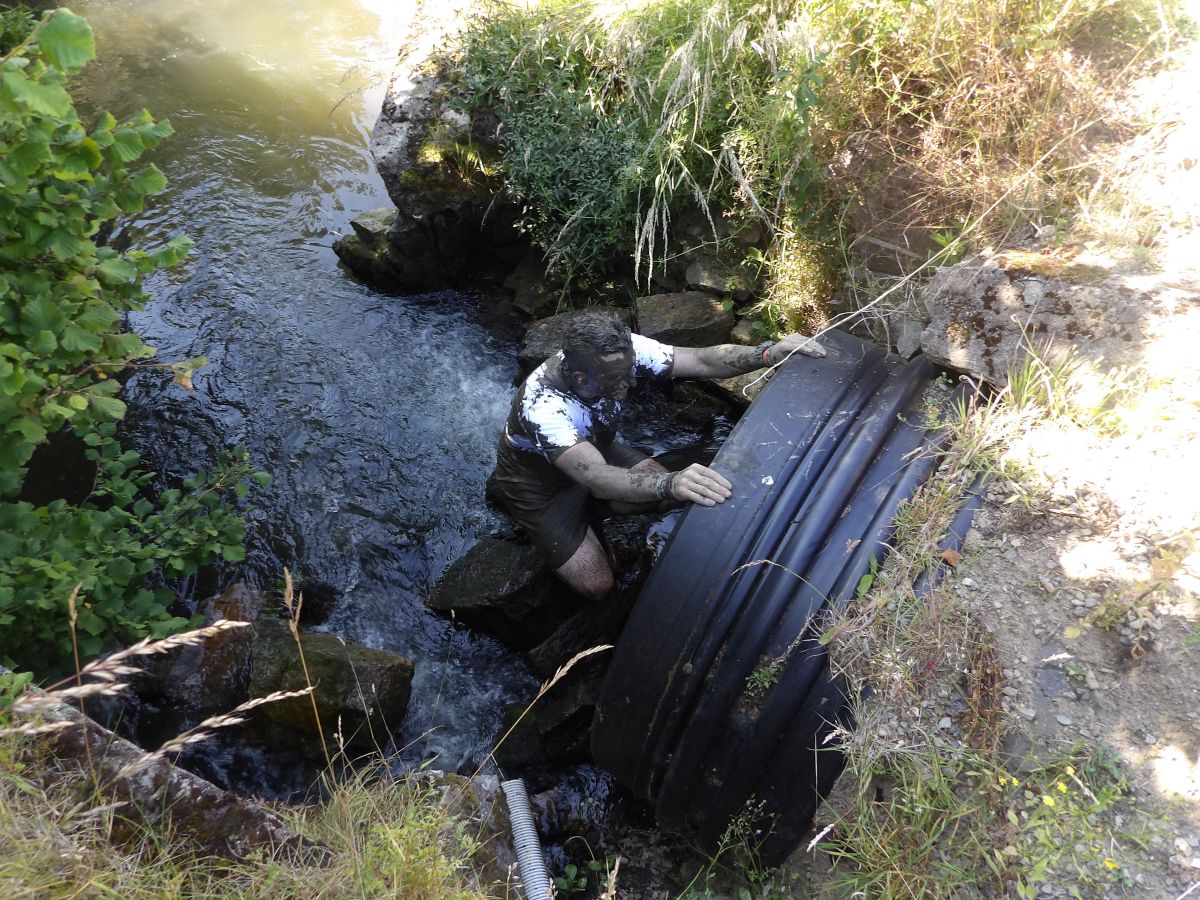 The inaugural Mud Madness Aberdeen Event will take place at Lochter Activity Centre just north of the city on Saturday 24th October 2015, where participants will tackle a challenging course over the natural landscape and obstacles Lochter has to offer.
Mud Madness aims to cater for the whole family and will be offering 3km and 5km courses guaranteed to put a smile on your face.
Lochter Activities Manager Sandy Duncan said:
"Lochter is really looking forward to teaming up with Mud Madness this year for the 2015 Mud Madness event. The team at Lochter are thrilled to be involved with the organisations behind the event and the many good causes that the event will benefit."
Aberdeen Sports Village will lend its expertise and local standing to help promote the event within the region.
Kenny Gunnyeon, Business Development Manager at Aberdeen Sports Village said:
"Aberdeen Sports Village is delighted to be working with MLS and Lochter Activity Centre to bring Mud Madness to the North East of Scotland. I'd encourage anyone that likes a challenge to not hesitate and sign up now, we'll be running some competitions and special offers in the run up to the day so keep an eye out for those. The event promises to be great fun for all the family and we look forward to a successful and enjoyable first event."
On the partnership MLS Director John Timms commented:
"We're really looking forward to working with Aberdeen Sports Village to make Mud Madness Aberdeen successful, we believe that by partnering with such a recognisable brand within the region, it will help grow the event into something that will benefit the region helping our charity partners with the work they do. I'd encourage as many people as possible to sign up now and support some fantastic causes."
North East Scotland Charity CLAN and Marie Curie will be the official charity partners and they are asking people to go a little crazy to help raise funds by taking part in a new event Mud Madness Aberdeen.
As well as having participants running on their behalf CLAN will be present on the day as part of the volunteering team helping to run the event.
Susan Crighton, CLAN's fundraising manager, said:
"The plans for the Mud Madness Aberdeen event sound fantastic and we're thrilled to be involved with what is shaping up to be a great day out for all the family."
Seonaigh Paterson, Partnership Manager at Marie Curie, said:
"We are absolutely delighted to be involved with Mud Madness in Aberdeen and are looking forward to working alongside CLAN and Aberdeen Sports Village. Mud Madness is a great event for the whole family with proven success in Northern Ireland and we can't wait to welcome Marie Curie supporters on the day."
CLAN's involvement in local events such as Mud Madness is integral to the success of the charity and funds raised from the day will go towards our provision of free support services to anyone affected by cancer across the north and north-east of Scotland. Your support of the event could make a massive difference. We really need people to sign up and run on behalf of CLAN and help us to continue providing our services in Scotland."
Sign up to Mud Madness Aberdeen.
Adults 17+ (£30 3K-5K), Children 11-16 £15 (3K only).
3K Race – Start time, 10am
5K Race – Start time, 1pm
Mud Madness UK Links:
For more information about Aberdeen Sports Village and the facilities, activities and memberships they offer visit www.aberdeensportsvillage.com