With thanks to Paul Smith, Citrus Mix.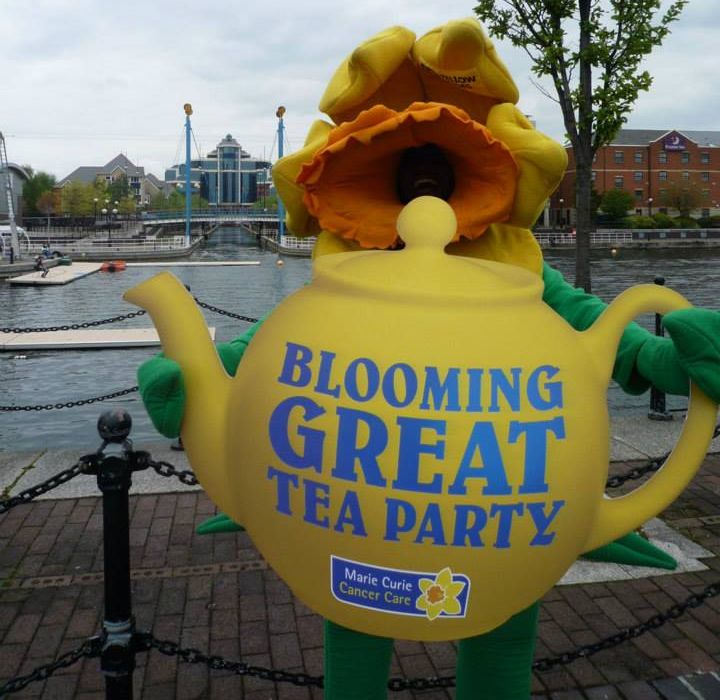 Employees at Codify had their cake and ate it too as they raised more than £200 for charity. The Aberdeen based software specialist hosted a Blooming Great Tea Party in aid of Marie Curie, which helps people with any terminal illness.
Staff at the company got into the baking spirit and treated clients and guests to a delicious selection of treats as they tested their tea knowledge with a fun quiz.
All the money raised by Codify will go towards helping Marie Curie Nurses to provide more free care to people living with a terminal illness in their own home.
Emma Robertson, sales engineer at Codify, said:
"Hosting a Blooming Great Party is a fun way to get together with colleagues and friends and help a fantastic cause. The generosity of people and their empathy towards Marie Curie at our tea party was great to see.
"Everyone at Codify enjoyed getting some baking done and Marie Curie's party pack was a big help in setting up the event, even if the tea quiz proved to be quite fiendish. We were pleased to have raised more than £200, which just goes to show the power of a good brew and tempting cakes."
Codify's tea party was one of many taking place across the country as part of the Blooming Great Tea Party campaign. Codify, established in 2000, builds custom software covering a range of business applications which include logistics, health and safety, recruitment and tool rental management. The company has become established as a specialist in the oil and gas industry.
Further info:
Marie Curie is the UK's leading charity for people with any terminal illness. The charity helps people living with a terminal illness and their families make the most of the time they have together by delivering expert hands-on care, emotional support, research and guidance.
Marie Curie employs more than 2,700 nurses, doctors and other healthcare professionals, and with its nine hospices around the UK, is the largest provider of hospice beds outside the NHS. For more information visit www.mariecurie.org.uk