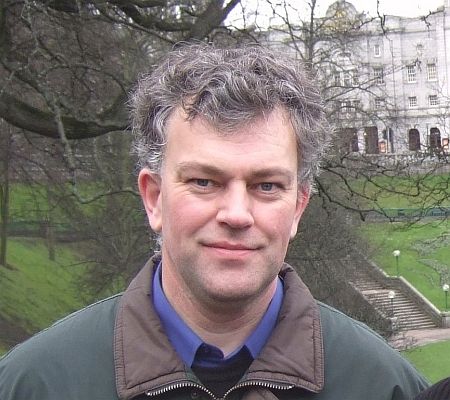 With thanks to Martin Ford.
Ways to improve the Aberdeen City Region Deal proposition were put forward by Democratic Independent and Green councillors at Aberdeenshire Council yesterday (Thursday 12 March).
The up-to-£2.9 billion plan was under consideration by Aberdeenshire councillors at their March full council meeting.
Officers recommended councillors endorse the work done to date on developing a City Region Deal proposal, and authorise continued work on the bid.
Green councillor Martin Ford moved an amendment seeking to improve the proposals. Cllr Ford said:
"Even in the forward to the City Region Deal document it sets out a presumption that 'fossil fuels will be sixty to seventy per cent of the global energy mix for at least another thirty years'. Yet climate science tells us that must not happen. We in this Council, the Scottish and UK governments, internationally – we all accept the need to reduce the emissions that are causing climate change. So this proposal must reflect that.
"Do not forget our commitments and moral obligations to the other and future residents of this planet.
"We have an important oil industry. The trick is to take that engineering knowledge, the expertise, the skilled workforce and apply those tremendous assets to speeding our transition to a sustainable economy.
"We need to secure the best for our region. So the finished proposal needs to prepare us for the long-term, for change, and to use the opportunities change presents."
Seconding Cllr Ford's amendment, Democratic Independent councillor Paul Johnston said:
"Oil is too useful to burn. We need to change the focus of the proposal. It should be about creating a knowledge economy, better jobs, within a fairer society living within what the environment can sustain.
"We need to future-proof our region and our economy by taking a lead, recognising the real opportunities our area has."
Councillors Ford and Johnston emphasised the further negotiation needed before a proposal is finalised. Their amendment sought to set out a stance for Aberdeenshire Council in the on-going discussions with regard to the overall vision for a Deal, specific projects that could be included, governance and measures of success.
Green MSP Patrick Harvie said:
"The response to our immediate problems can't be to dig ourselves deeper into the hole we're in.
"But the Aberdeen City Region Deal is still an emerging proposal. There are elements that are exciting, elements that need to be changed. The improvements put forward at Aberdeenshire Council today are designed to lead to a better Deal and a better future for the north-east."
The UK government announced in 2011 that it wanted to negotiate the transferral of a range of powers to cities and wider city regions. City Region Deals are negotiated on an individual basis and allow a city region to unlock financial support and powers from national government. The first wave of Deals included Greater Birmingham, Greater Manchester and Leeds.
Comments enabled – see comments box below. Note, all comments will be moderated.
[Aberdeen Voice accepts and welcomes contributions from all sides/angles pertaining to any issue. Views and opinions expressed in any article are entirely those of the writer/contributor, and inclusion in our publication does not constitute support or endorsement of these by Aberdeen Voice as an organisation or any of its team members.]