Peacock Visual Arts is looking for an experienced Communications and Marketing Manager to join its Aberdeen-based team. Applicants will have at least two years experience in digital marketing and sales, preferably (though not necessarily) in a fine art context.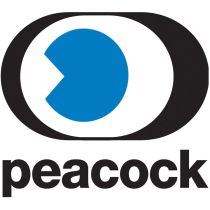 Peacock Visual Arts is the leading contemporary art organisation in Aberdeen and the North East of Scotland.
Funded by Creative Scotland and Aberdeen City Council it provides facilities for print making, photography, video, digital design and fabrication and presents an international programme of exhibitions, talks, screenings and gigs.
Set up forty years ago as a fine art printmaking workshop it continues to work with major artists from around the world on ambitious and highly acclaimed print publishing and editioning projects.
Reporting to the Director, the Communications and Marketing Manager will be responsible for all Peacock's communications and marketing and, with the Print Curator, for developing and implementing successful sales strategies.
Aim:
The aim of the post is threefold:
Increase participation in all Peacock's activities.
Raise its profile locally, nationally and internationally.
Increase income from print sales.
Salary: Negotiable depending on skills and experience.
For further information and to download the full Job Description please visit http://www.peacockvisualarts.com/ or request it by emailing sarah@peacockvisualarts.co.uk.
The closing date for applications is 12.00 noon Monday 6 April.
(You will be notified if you have been selected for interview by Thursday 9 April. Interviews will take place on Tuesday 14 April.)
For the interview you will be expected to bring examples of your professional design work and other examples that you admire.