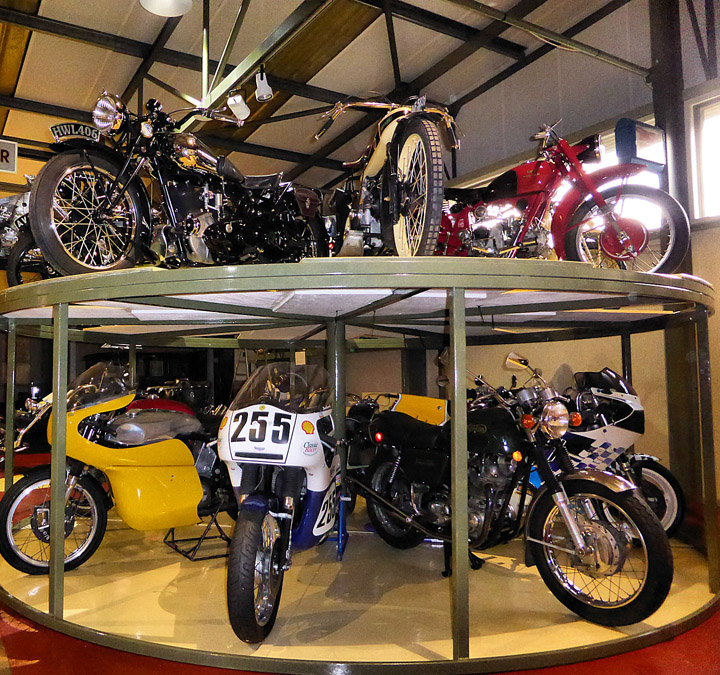 With thanks to Martyn Smith.
The award winning Grampian Transport Museum in Alford is preparing to open for the 2015 season with exciting new displays and a packed outdoor arena programme.
The museum has been closed to the public since the end of October, allowing the team of volunteers and staff to refresh and update the exhibition.
Following on from last years Independence referendum the museum will be unashamedly showcasing vehicles produced in Scotland with 'Made in Scotland'.
Few people realise that in the dawn of the last century Scotland was amongst the world leaders in car production – Argyll's palatial factory in Alexandria was often described as being amongst the most modern and advanced in the world!
Made in Scotland will include examples of each of the famous 3 'A's (Albion, Argyll and Arrol Johnston) and will be brought forward to the modern era with the evocative Linwood story. Included is the very first Hillman Imp to be produced in the plant, which was sent to the national motor museum and has been loaned to the Grampian Transport Museum for the season.
The sense of lost opportunities is captured by the Proclaimers 1987 hit 'Letter from America' playing in the background.
A Rover SD1 Vitesse Police Car, a unique addition to the fleet of the then Grampian force, will also be on display and is due to appear on the forthcoming second series of the Channel 4 show 'For the Love of Cars' Presented by Life on Mars & Ashes to Ashes star Philip Glenister. Commissioned in 1985 the vehicle was bought at the Coy's auction at the NEC in Birmingham at beginning of the year for a world record price of £9,750.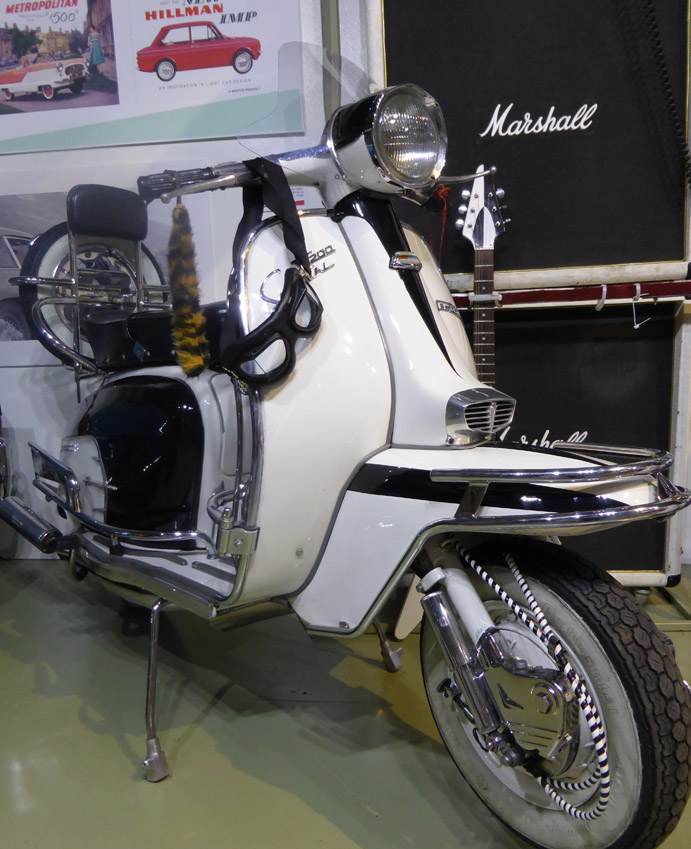 The vehicle will also be making a star appearance at the museums first activity of the season 'Emergency Vehicle Rides' which takes place on Friday 10th April.
The majority of the motorcycle display has been changed and for the first time in the museums 32 year history is headlined by one of the rarest and most sought after of all vintage motorcycles, the Brough Superior SS80. 
Another key exhibit for the forthcoming season is a Foster Traction Engine – affectionately known as Olive – so named as it was new to the military in WW1 and has been repainted by the museums volunteers into War Department olive green livery.
Every year the museum aims to refresh around one third of the vehicles on display, however a few old favourites remain. Billy Connolly's famous Boom Lowrider Motortrike, as seen on his 'World Tour of England, Ireland and Wales' TV series, can be enjoyed for another season. The popular Pop Icons collection, charting the rise of popular culture