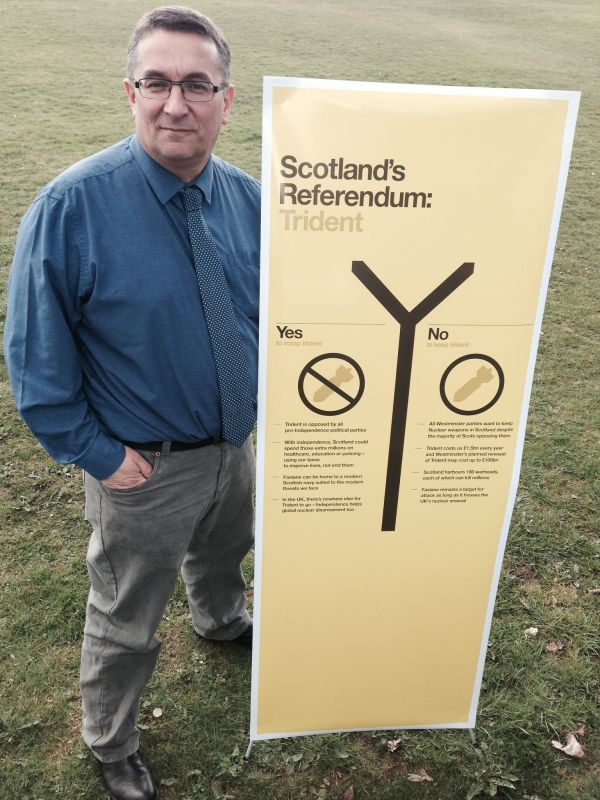 With thanks to Gavin Mowat, Constituency Assistant to Christian Allard MSP.
North East MSP Christian Allard will be speaking at a Hiroshima Memorial Event in Aberdeen on Wednesday 6 August to mark the moment an American bomber dropped the world's first atomic bomb over Hiroshima City, Japan in 1945.
Mr Allard will be joining speakers from a variety of political, community and faith groups to commemorate the catastrophic event and to warn against the renewal of the UK's own weapons of mass destruction.
200 peace lanterns will be released on the River Dee to commemorate the 200,000 men, women and children who died.
SNP MSP Christian Allard is a member of the international group Parliamentarians for Nuclear Non-proliferation and Disarmament (PNND) and a member of Aberdeen and District Campaign for Nuclear Disarmament (CND).
The Hiroshima Memorial Event is on Wednesday 6th August starts at 8.30pm and takes place at the Fisherman's hut down by the River Dee in Aberdeen – all are welcome to attend.
Mr Allard commented:
"As ever the Hiroshima Memorial held in Aberdeen will be a timely reminder of the senseless devastation that is caused by weapons of mass distraction.
"With this memorial ceremony we will remember the 200,000 who died when bombs were dropped first on Hiroshima and then on Nagasaki . It is also an opportunity to remind people that weapons such as those used in Japan have no place in here modern Scotland.
"With a Yes vote in September we can be sure that Scotland gets rid of these obscene weapons and our country can set an example to others around the world."
Comments enabled – see comments box below. Note, all comments will be moderated.
North East MSP Christian Allard with the Campaign for Nuclear Disarmament's sign that outlines the two futures for Scotland.