With thanks to Suzanne Kelly.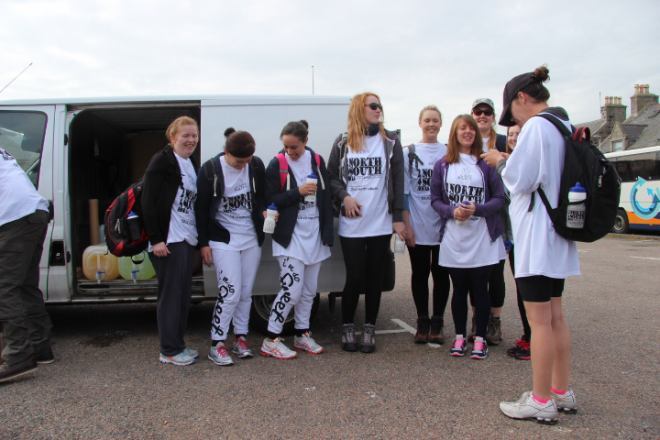 On the 31st of May & the 1st of June, a group of around 70 people walked nearly non-stop from Fraserburgh to Aberdeen.
This was no mean feat for the participants.
The purpose was to raise funds to help learning disabled people, for items such as musical instruments, movies, arts & crafts materials, and so on.
Earl Solomon was one of the walkers; here are the photographs he took.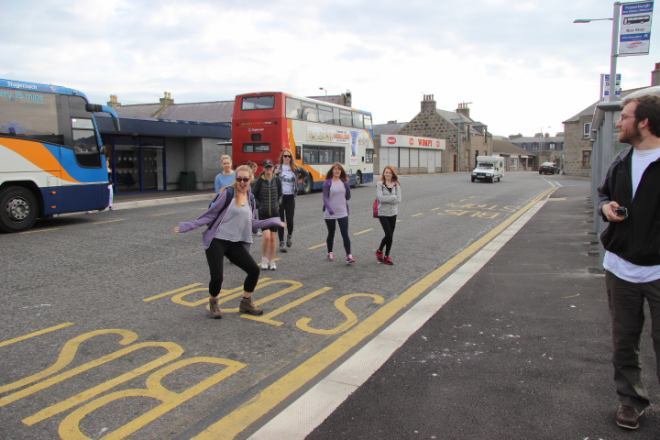 All Shapes And Sizes (ASAS), the charity behind this walk believe that people with learning issues need more than just 'care.
The charity's Facebook charity page can be found
here:
https://www.facebook.com/asascharity.
Many of  the walkers work with people with learning disabilities, young and old.
Here is a video filmed on the day of the event.
2 North 4 South from Frederick Sarran on Vimeo.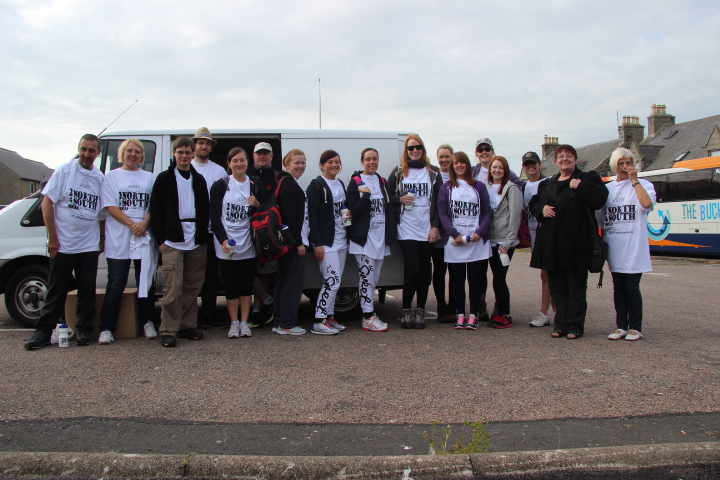 ASAS sets out its principles on its website:
"Our vision is to enhance life of Adults with Learning Disabilities/Difficulties (ALD) and mental health issues by promoting social inclusion to those individuals and to raise awareness & understanding to the public. 
"By enhancing their lives & sense of wellbeing is to become a valued member of society via inclusion in all things.
 "We aim to use a person centred approach directly to one individual and/or within a group, in order to aid & help facilitate crafts, arts, outings and other future activities within Balnagask Court (Aberdeen) and in the wider community.
"To enhance a sense of personal well being is to educate with a therapeutic approach and fun means, this results in building trust and confidence.
"Our values are to treat all individuals with respect and courtesy regardless of colour, gender, religion, etc… We act with dignity & care in a non-judgmental way towards all individuals, no matter of the level of difficulties they may have. Those values also apply towards each other members of All Shapes And Sizes.
  "Our goals are to branch out and liaise with other charities sharing our values, for the good of all Adults with Learning Disabilities/Difficulties and mental health service users within the wider community. We aim to introduce further activities and continuous improvements to Balnagask Court communal area."
There is a Facebook page for the event: https://www.facebook.com/events/237388926444110/

It's not too late to donate, either; further details on the facebook page.
Comments enabled – see comments box below. Note, all comments will be moderated.