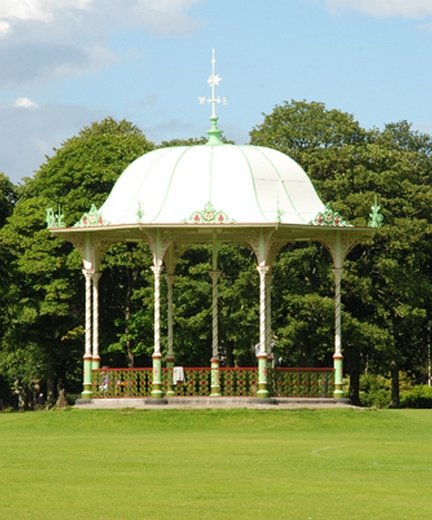 With thanks to Dave Macdermid.
One of the north east's most popular visitor attractions has attracted record numbers of visitors for the opening quarter of the current year, in its first full year following major restoration work.
Aberdeen's Duthie Park welcomed more than 100,000 visitors during March, a rise of over 20,000 when compared to 2012 and over 40,000 more than the corresponding month last year.
Tony Dawson, Chairman of the Friends of Duthie Park, believes the increased numbers reflect the positive feedback received since the £5.2 million revamp.
"The park is a real jewel in the crown within, not just the north east, but the whole of the country, and after seeing more than a million visitors last year, the signs are that we're in for even better numbers this time round. 
"Everyone who visits the park cannot fail to be impressed by the way it is looking right now and I must pay tribute to the staff there who take such a pride in ensuring a visit to Duthie Park is a fantastic experience. With such a variety of attractions, including the pedalos, Spike the talking cactus and the magnificent David Welch Winter Gardens, the park has something for all age groups."   
The Duthie Park is one of the most popular parks in Scotland, with over half a million visitors every year. It was bequeathed to the city by Miss Elizabeth Crombie Duthie in remembrance of her brother and uncle and was opened in 1883 by Princess Beatrix.
Its historical significance as one of the finest examples of a late Victorian public park has led to its inclusion in Historic Scotland's Inventory of Designed Landscapes and Gardens. The recent restoration and reconstruction of some of the lost features was inspired by old written and photographic sources and was funded by the Heritage Lottery Fund and Aberdeen City Council.
The official reopening of Duthie Park took place on 30th June last year. This year's Friends of Duthie Park Open Day will be on Sunday 17th August.
Comments enabled – see comments box below. Note, all comments will be moderated.